Where to find Cyberpunk 2077's Preorder Items and Wolf School Jacket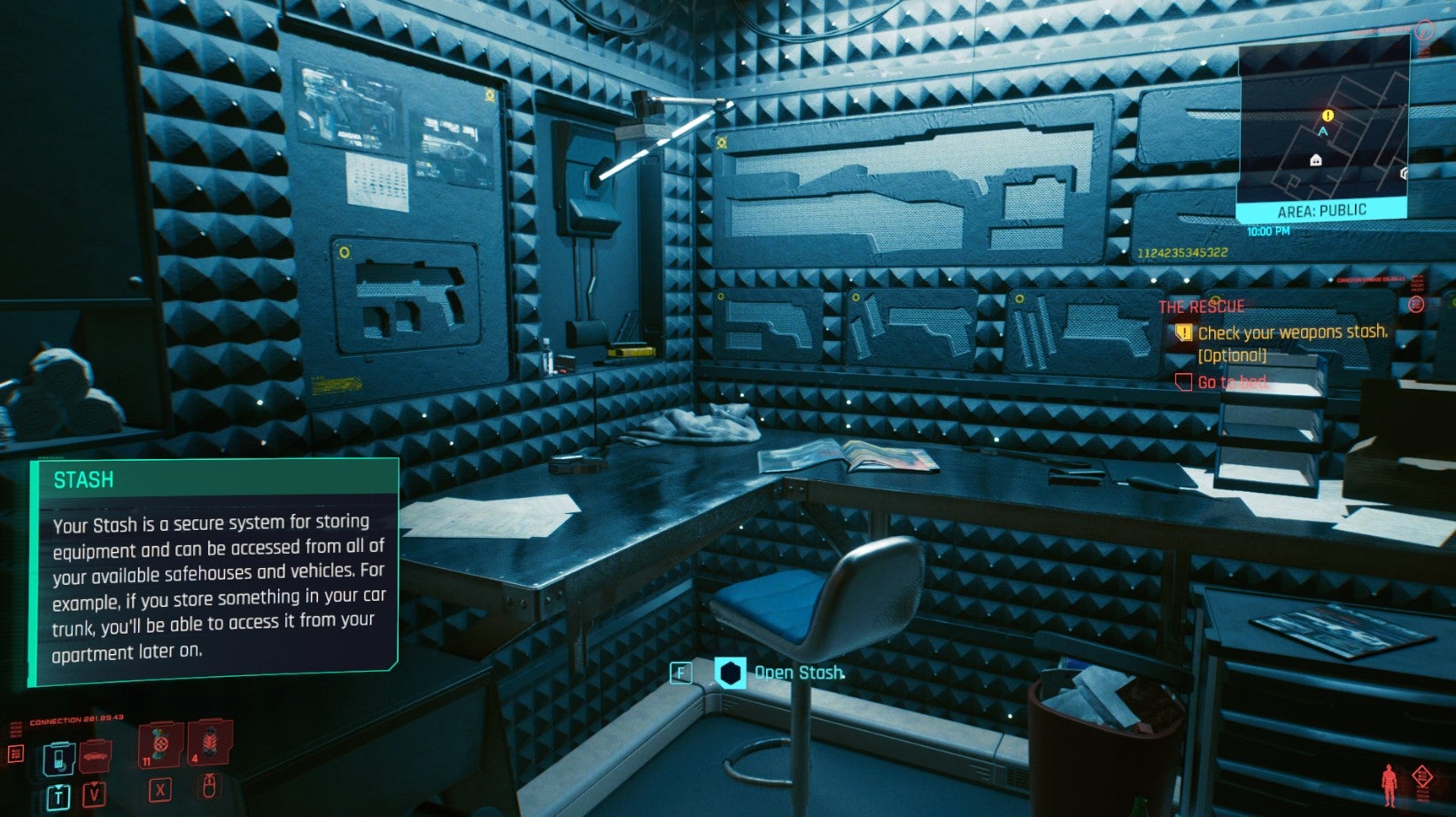 Cyberpunk 2077 is finally ready to play, and there are few special items for those who've preordered - or if you've linked your GOG Account to the platform you're playing on - including a Wolf School Jacket styled after The Witcher 3.
GOG, Cyberpunk 2077, and The Witcher 3 all come under the umbrella of the same Polish developer and publishing company: CD Projekt Red.
When you fire up the game for your first foray into the world of Night City, you might expect your shiny preorder items and Wolf School jacket to be waiting for you in your inventory; but this is not the case.
To access your preorder items and the Wolf School Jacket for linking your GOG account, you need to find the stash in V's apartment.
Cyberpunk 2077 | Where to find your preorder items and Wolf School Jacket
When you start Cyberpunk 2077, you need to choose your Lifepath, and assign your starting Attributes.
Then, after your Lifepath mission, you'll embark on the prologue.
Once that's finished, you'll be let loose into Night City proper.
When you leave the prologue mission, V will be dropped off at their apartment in the starting district of Watson.
There you'll be able to play about with the various amenities, including a mirror to check out your character, a computer to surf the net, and a tv to watch.
On the far wall of the apartment though, is a wardrobe area. Inside, is a stash.
This is where we found our Wolf School Jacket and other pre-order items.
However, don't confuse this with the clothes rail that's just outside and to the right of the wardrobe stash.
Here you'll find a few extra outfit items to bolster your collection, but the real prize if behind the door.
You can also access the stash by opening the trunk of your vehicle, should you fancy a change of clothes while you're out and about.
The Wolf School Jacket is a rare tier article of clothing, which can be upgraded to improve its armour rating.