Final Fantasy 7 Remake part 2 should be as bold as it can be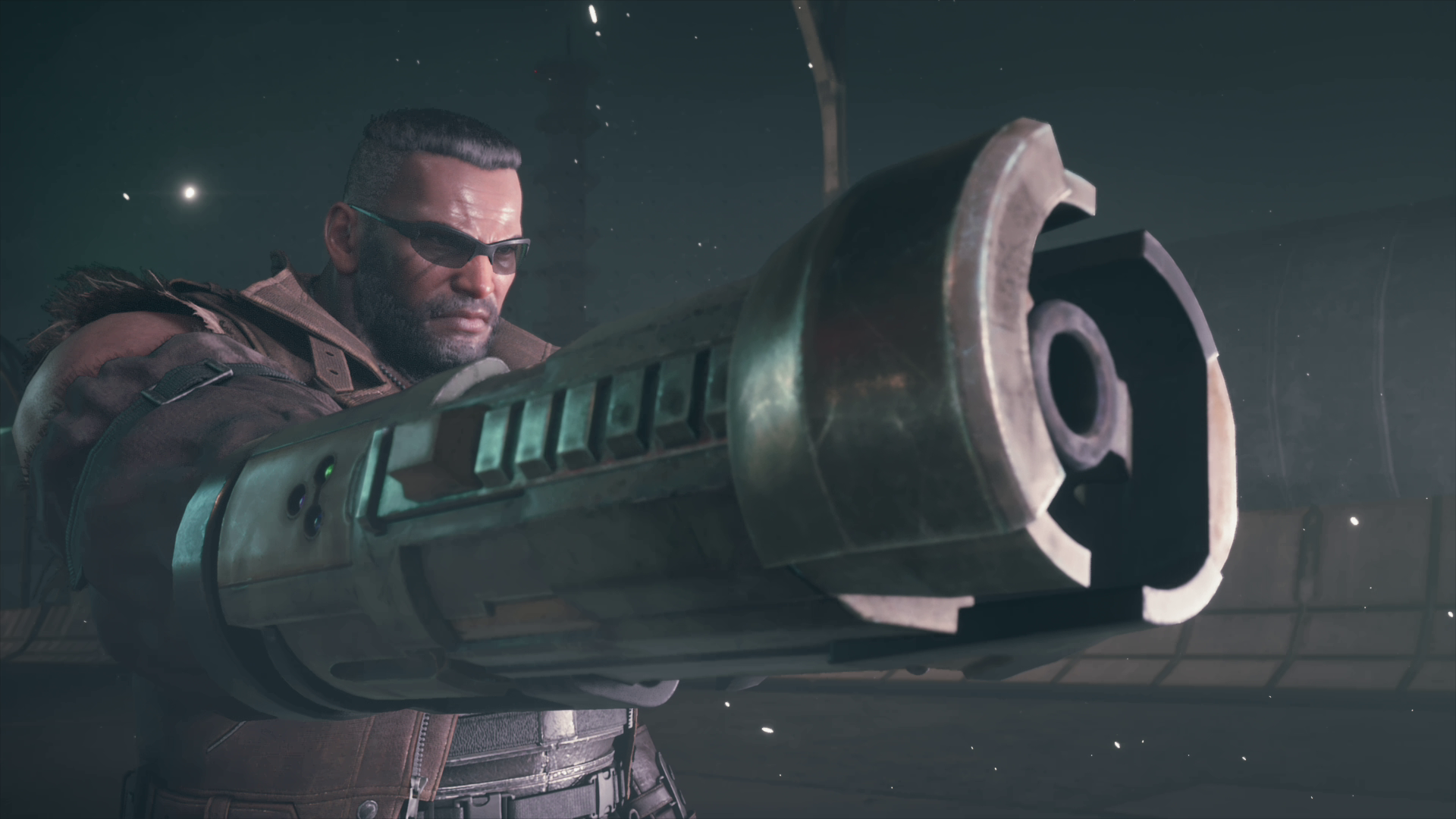 Final Fantasy 7 Remake's ending is a paradox. It ends in precisely the place where fans expected it to, but that place is also somehow surprising and new, triggering a wave of intense reaction from fans in every direction. It also arguably lays out quite clearly what needs to happen next.
The following article contains full-game and ending spoilers for both Final Fantasy 7 Remake and the original game. You have been warned.
Final Fantasy 7 Remake isn't really a remake - except it is - except it isn't. Sure enough, it starts out as a faithful remake of the original game, but it pretty quickly begins to deviate in minor ways. Towards the end of the game those deviations become major, and then the truth is revealed: FF7 Remake is as much a sequel to the original Final Fantasy 7 and its direct sequel Advent Children as it is anything else.
Before we get into what Final Fantasy 7 Remake Part 2 might look like, a quick recap: Throughout the game, ghostly characters known as Whispers appear and manipulate the characters and events from the PS1 original. Initial suspicions are later confirmed when it's revealed that these specters are beings from a 'future timeline' traveled back to the past to ensure history plays out as nature intended. The characters' preordained destiny is, of course, the story exactly as it plays out in the original Final Fantasy 7.
By the end of the game, the main cast has had enough. They decide destiny isn't absolute and decide to rebel against it - a theme previously explored in Final Fantasy back in FF13. The escape from Midgar remains the climax of the game, but it's now also an escape from destiny itself. The party does battle with the Whispers and defeats them. By doing so, the characters aren't just "changing fate itself", but even "changing themselves," as Aerith says.
From there, the FF7 Remake ending plays out just as it does in the original game's escape from Midgar: ultimately, the final shots are the crew of FF7 Remake leaving Midgar, preparing to chase Sephiroth across the planet to settle the score. This familiar finale is juxtaposed with things that have changed: glimpses of characters who before had died that are now alive, plus glimpses of significant players in the ongoing narrative like Rufus who appear to be aware of the Whispers' intervention.
This ending does feel a little like FF7 Remake's writers hedging their bets. You get the wildly different ending, but you also get the familiar - and enough remains undefined about how much defeating the Whispers actually impacted and how much fate has been changed that in the event of a major, overwhelming backlash it'd be easy to climb down and present the rest of the game as it was with minor changes. Square Enix shouldn't do that, however. Now they have opened that particular pandora's box, Final Fantasy 7 Remake part 2 should run with the idea of changed fate completely and go bananas with it.
From the implication that Zack is alive to the far wider-reaching suggestion that Sephiroth and Aerith appear to have copies of the original game's script and be completely aware of their original fates, the defeat of the Whispers in FF7 Remake sets up the potential for the narrative to deviate hugely from the original game. While this is causing some fans to worry, I actually argue the opposite: I'm here for it.
The original Final Fantasy 7 is a fairly unassailable work as far as video games go. All the complaints about turn-based combat, blocky visuals and simpler storytelling don't really ring true: it's a relic of its time, and it's all the more beautiful for it. At absolute most the game could use a top-to-bottom retranslation and an official embracing of the AI-powered background upscaling fans have undertaken - but it's fine. That story has been told.
In many ways it seems FF7 Remake agrees with this hypothesis. The first scene of the game's ending is a showdown between Cloud and Sephiroth that recreates the visuals and even the camerawork of their final duel, Sephiroth's execution, in the original game. Why put these iconic visuals here and now if you simply plan to repeat them in a subsequent part, in their original home? To my mind that makes no sense; but placing these visuals here makes sense if the narrative is about to spin off in directions that mean we may never see this scene remade in its original form.
I have no doubt that the continuing adventures of Cloud and company will still hit the big bases and touch on the most iconic scenes. The crew will surely go to the Gold Saucer so players can experience a haunted mansion, desert prison and romantic date. You'll no doubt have your materia stolen by Yuffie and throw open Vincent's coffin, albeit as part of the critical path this time. Cid will curse at you to drink your damn tea, and the party will sit around a camp fire for a tender moment in Cosmo Canyon. Classic bosses and enemy encounters will be reimagined with vigorous creativity just as in this first part.
But behind it all is a significantly changed backdrop, where the antagonist appears to have similar but ultimately evolved motivations and the leading heroine appears to know what's supposed to happen ahead of time. And, of course, there are people alive in the world who weren't before. The butterfly effect from these changes could be enormous. Maybe entire chapters of the story will be missing, replaced by new detours. Maybe other deaths will be avoided.
What has been done with FF7 Remake might not be every fan's cup of tea. Many surely wanted a shot-for-shot remake of the original with everything upgraded to hyper-realistic 4K visuals and with a modern cinematic flair. I understand that drive, but as I've noted before, Final Fantasy is typically about reinvention. That is why the series has traditionally dumped its beloved casts, worlds and gameplay systems with each new entry.
It's not like we shouldn't have seen this coming, either. The ending of FF7 sequel movie Advent Children is happy, but also not finite - Sephiroth's last words there implied his return. Dirge of Cerberus, the latest entry in the original FF7 canon, has a secret cliffhanger ending that teases a continuation that never came.
Now it seems the world of FF7 has its continuation in the remake. Finally, also, that simple title makes sense: this game remakes FF7 in the less common dictionary definition, to reimagine completely, to make anew. This isn't the game made again - it's the game made new. What comes next will presumably not simply be called Final Fantasy 7 Remake Part 2 but instead have a suitable subtitle to signal that this is going somewhere new. As the ending card says, The Unknown Journey will continue.
You can be disappointed in the changes all you like, but the genie is out of the bottle. It is done - and we still have the original game. The best thing we can now hope for is that the vision of a new, reconsidered FF7 is exciting and wild, and makes the most of the opportunity this changed future presents for storytelling.
Put simply: at this point, Final Fantasy 7 Remake Part 2 might as well double down. Do it. Go all the way. Save her, reunite them, and turn the story upside down. If it ends up rubbish, so what? We'll still always have the original.