Final Fantasy 7 Remake Intergrade: watch new PS5 performance mode gameplay here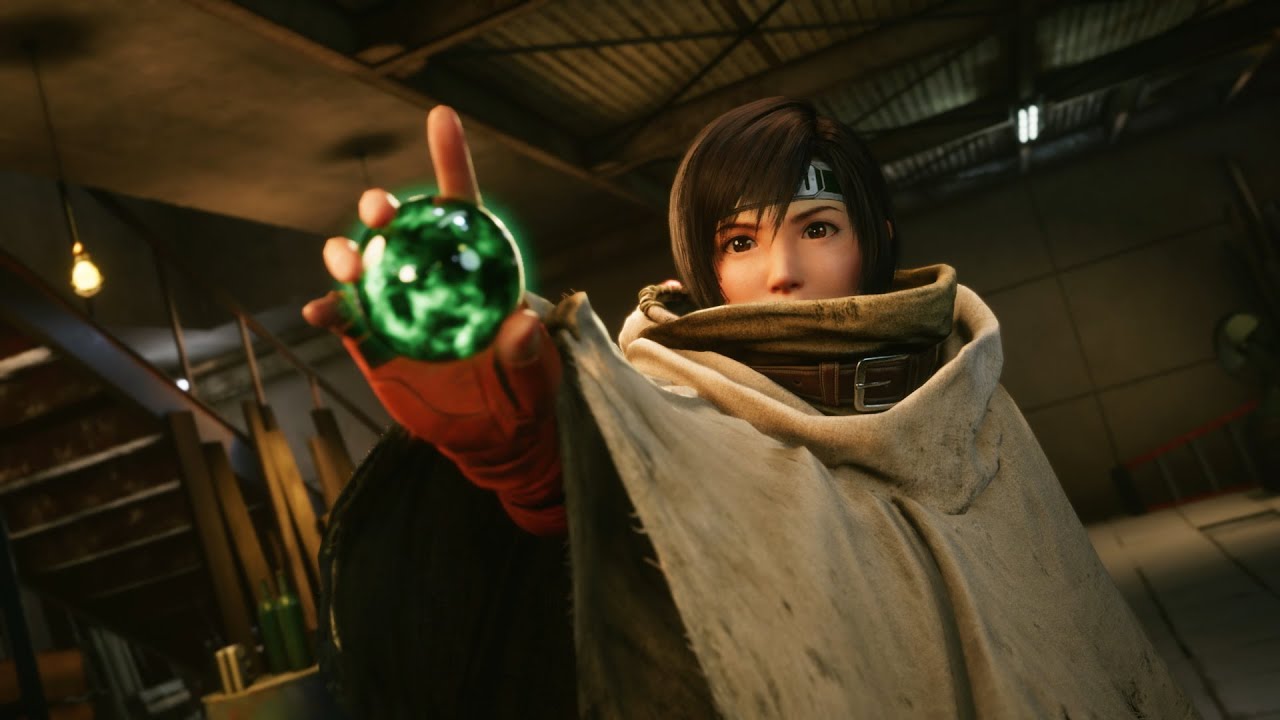 Final Fantasy 7 Remake's big PS5 update is mere weeks away - so here's a look at it running in performance mode.
While the next full part of the story might be a way off, fans of FF7 at least have a little bit of all-new content this year in the form of Final Fantasy 7 Remake Intergrade and its new Intermission chapter - an all-new chunk of story which stars beloved optional original FF7 party member Yuffie Kisaragi.
This new footage of the game shows off a bunch of the new features you'll find in the new chapter that's being added to the PS5 version. Yuffie herself obviously is all-new, and fights and moves around the world outside combat in ways quite different to the party members in the main FF7 Remake. She also comes with her buddy Sonon, a non-playable character that she can join forces with in special synergized partnership attacks.
Other additions include the summon Ramuh, new enemies to fight, and of course a new storyline that even has detours and side quests including a new nod to the original FF7's slightly obscure 'Turtle's Paradise' side quest. We're not quite sure how long the Intermission chapter is - this is just video footage sent over from Square rather than capture from a hands-on - but it'll likely be a couple of hours of distraction, on top of the PS5 update to the main FF7 Remake story.
Speaking of that, it's important to touch on how the upgrade process for this game works. The Intermission chapter is best thought of as DLC - you do not get an automatic entitlement to it. However, the next-gen upgrade from PS4 to PS5 is free-of-charge.
What this means, basically, is that if you own the PS4 version of FF7 Remake, you'll be able to nab a free update to the game that gives you the PS5 version. That means the game running more smoothly, at higher resolutions, and just generally with graphical improvements and tweaks across the board. While this video is of the new chapter, you can extrapolate from it how improved the main game will look - which seems to be modestly, but solidly. Your save file will carry over from one version to the next. There's one exception to this - if you got the game through PlayStation Plus, you won't be able to upgrade; you'll have to buy it.
What you don't get with that free upgrade, however, is the new content including Yuffie's chapter. The Yuffie chapter is exclusive to the PS5 version, and can be purchased as a DLC after obtaining your free upgrade. Meanwhile, all brand new PS5-native copies of the game will include it as default.
The footage provided by Square Enix for this video is of the Performance Mode, which focuses on maintaining a 60fps presentation throughout the game. The final release will also have a Graphics Mode, which will instead prioritize 4K visuals.
We'll naturally take a full look at the PS5 re-release and follow up with a review on its performance and the new content in the coming weeks as we get closer to its release. It's out on June 10, just before the E3 madness begins.