Final Fantasy 7's Cloud Strife hits Super Smash Bros. today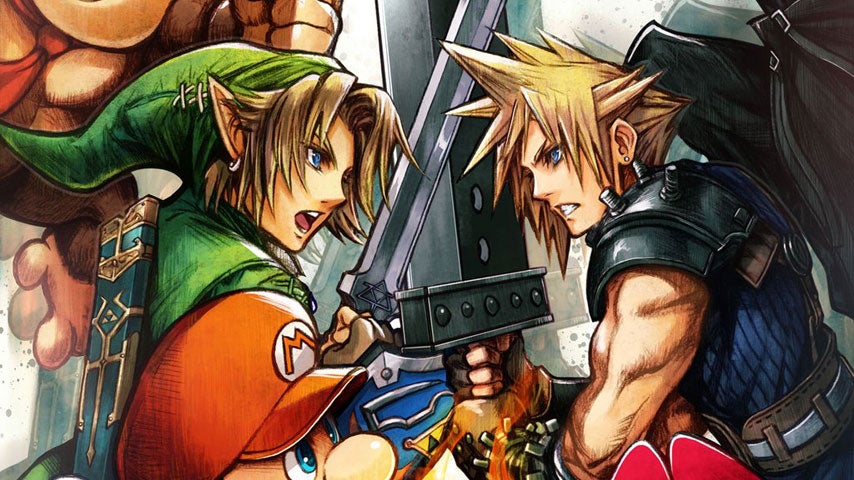 Final Fantasy fans should start playing Super Smash Bros. right now.
Cloud Strife of Final Fantasy 7 will be available as a DLC character for Super Smash Bros. 3DS and Wii U today, Nintendo has announced.
The news came during today's Nintendo Direct, and was accompanied by a wonderful illustration from original FF7 character designer (and Remake director) Tetsuya Nomura, which you can check out below.
Cloud's gameplay is a bit unusual in that it includes a Limit Break. This unique move is charged by dealing or receiving damage, or with the standard Down Special. It activates automatically when the gauge is maxed out, boosting Cloud's stats and changing his attacks into Limit Break moves.
As well as the base skin, Cloud has two costumes based on Advent Children. His DLC includes a Midgar stage, with cool summon monster effects - even in the 3DS version.
You should find the ex-SOLDIER waiting for you "a few hours" after the presentation ends. He'll set you back $6 on one platform or $7 for both.
A Cloud Amiibo will release next year.