Final Fantasy 15: how to unlock the mysterious dungeon doors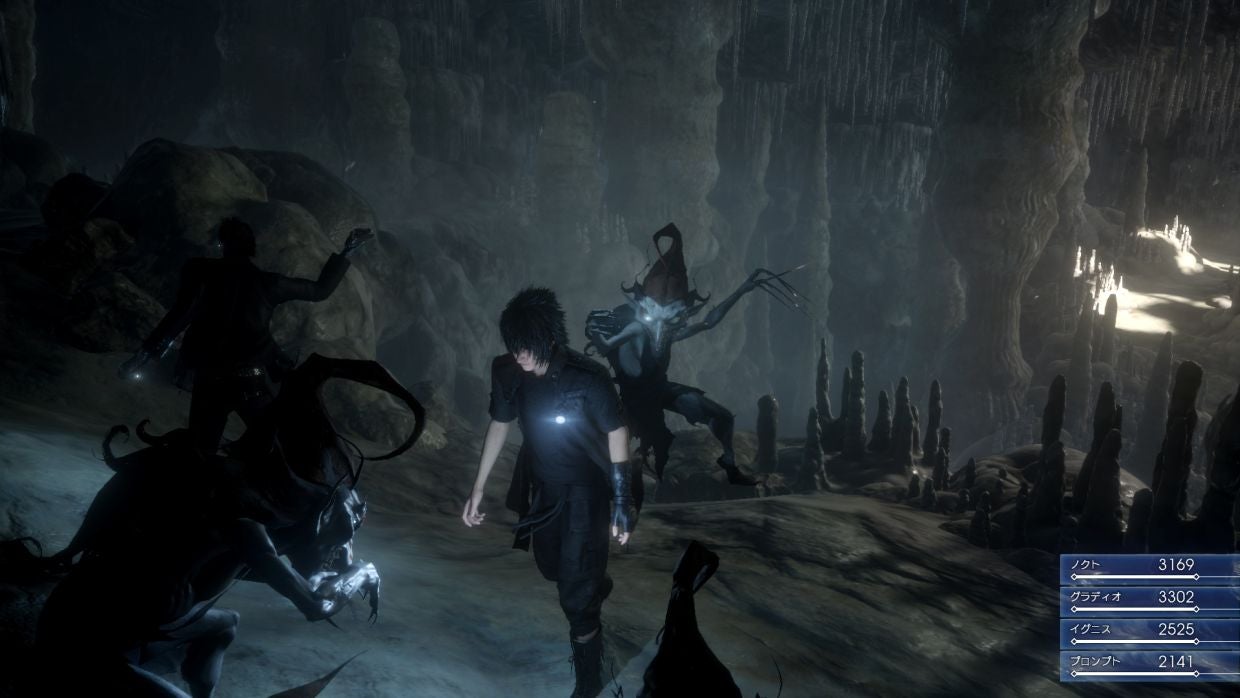 Break the seal and find even more nefarious demons to slay. You know you want to.
If you've been getting stuck in to Final Fantasy XV, chances are you've spent a decent amount of time in its amazing dungeons. If you've done that and made your way all the end to a few of these dungeons, you've probably found a mysterious door. These things might make you scratch your head, especially when the player characters start talking about how they're mysterious, as they often do in the door's presence.
Here's the headline: yes, you can open those mysterious dungeon doors? How, I hear you ask? Well, on this page, we're going to get into that...
Final Fantasy 15: Unlocking the Dungeon Doors
These doors look identical in all dungeons and sort of resemble a safe door. They look like that image pictured above - and they just won't open. Prompto might make a cute reference to Kingdom Hearts, but other than that little happens around these doors.
Here's the interesting wrinkle: behind each of these doors you'll find a whole second dungeon of sorts. That basically doubles the number of these dungeons in the game, which is pretty great if you're looking for an additional challenge or more ways to grind out AP for the ascension grid or EXP to level up before heading to the end-game content.
It's probably worth noting that the dungeons behind these doors aren't as in-depth with the winding paths and the like as the main dungeon and are more geared towards combat: think of them as end-game raids for the most part. Each dungeon ranges in level, with challenges generally all intended for post-game but ranging from immediately post-game to several hours after the credits roll:
These doors are found in the following dungeons - and here's what level we recommend you be for each:
Keycatrich Trench - Level 50-60
Greyshire Glacial Grotto - Level 60-70
Fociaugh Hollow - Level 60-70
Daurell Caverns - Level 65-75
Balouve Mines - Level 75-85
Steyliff Grove - Level 80-90
Crestholm Channels - Level 90-99
Costlemark Tower - Level 95-99
How to open the mysterious dungeon doors
Okay, so - you've read the above and you know what's coming. You're ready. Your body is prepared. As such, it's time to think about unlocking them. Keep the image above in mind for a moment.
So - the first thing you need to do is finish all the dungeons regularly. That means you need to head in, go as deep as you can, and take out the bosses at the inner-most parts of each of the dungeons listed above. Near the boss area is always where you'll find the door, handily, so this gives you an ideal chance to see where exactly the door is.
You'll also want to make sure you're in chapter 15 - FF15's post-game.
Once you've done that you'll want to head to the Meldacio Hunter HQ outpost - that's the point marked in the screenshot above. Within this outpost you'll find an NPC called Ezma. She's a kindly, bespectacled old lady. She actually hold the key to these dungeons - go figure - and once you've completed all the dungeons in their basic form she'll offer you the key so that you can get stuck into FF15's most dangerous boss battles and content.
Prepare for some seriously messed-up stuff once you unlock those doors - but if you want a deeper challenge, it's perfect for you!