Final Fantasy 15 guide: tips and advice for your royal road trip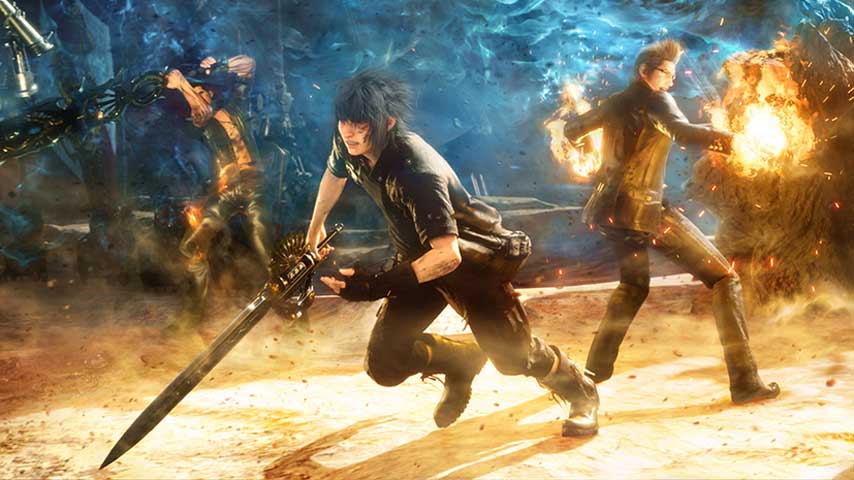 After the better part of ten years in the oven, FF15 is here, and it's massive. You might need some help.
It was a very long time coming indeed, but Final Fantasy 15 lives up to a lot of its promises. While the original release had some issues, Square Enix has valiantly kept chipping away at it - and now with the release of FF15 Royal Edition on console and FF15 Windows Edition for PC there's a more complete, impressive version of the game now on store shelves - and it's very easy to get lost in its sprawling open world.
Lots to do inevitably means there's going to be a number of questions, especially in an RPG of this scope. We've spent quite a lot of time with FF15 - first reviewing it, then following its progress as it's been upgraded, updated and tweaked over the last year of its release. Now we're at Royal Edition there's more to do than ever, and so we figured we'd resurrect this, our guide to things we think the average FF15 player is going to want to know.
Rather than a complete walkthrough of every single aspect of FF15, we figure we'll let you figure out much of what the game has to offer for yourself - it's a sprawling open world, after all. Instead of that we've built in-depth pages on specific topics that our play-through left us feeling some players will want some assistance with, plus some more general tips pages on how to tackle the game's mechanics.
So – before you jump in to your quest to reclaim the throne of Lucis and the city of Insomnia, here's some stuff you should keep in mind...
Final Fantasy 15 guide: tips & strategies for beginners
As with any RPG worth its salt, Final Fantasy 15 has quite a lot going on. There are a ton of interlocking systems - some of them plain in their utility, some not quite so kind to the player in explaining what they do.
Here are our tips for beginners on how to get to grips with the game in general, plus how to power yourself up right and do it quickly.
Final Fantasy 15 guide: secrets and other hidden details
Hidden away deep in parts of FF15 are some features that aren't exactly made obvious but are pretty damn important either way.
Final Fantasy 15 DLC guides
After the rocky but ultimately successful launch of FF15, Square Enix has rightly turned their focus towards adding to and expanding the game - and one major way they're doing this is through large story DLC drops every now and then. Each major story drop focuses on one of the major members of Noctis' Royal Guard - one each for Gladiolus, Prompto and Ignis.
Each has its own unique gameplay and so will require a little getting used to... but we've gone ahead and dug deep into this so you don't have to.