Final Fantasy 15 Episode Gladiolus DLC guide - completing Gladio's quest to unlock the Genji Blade and Dual Master Glaive Art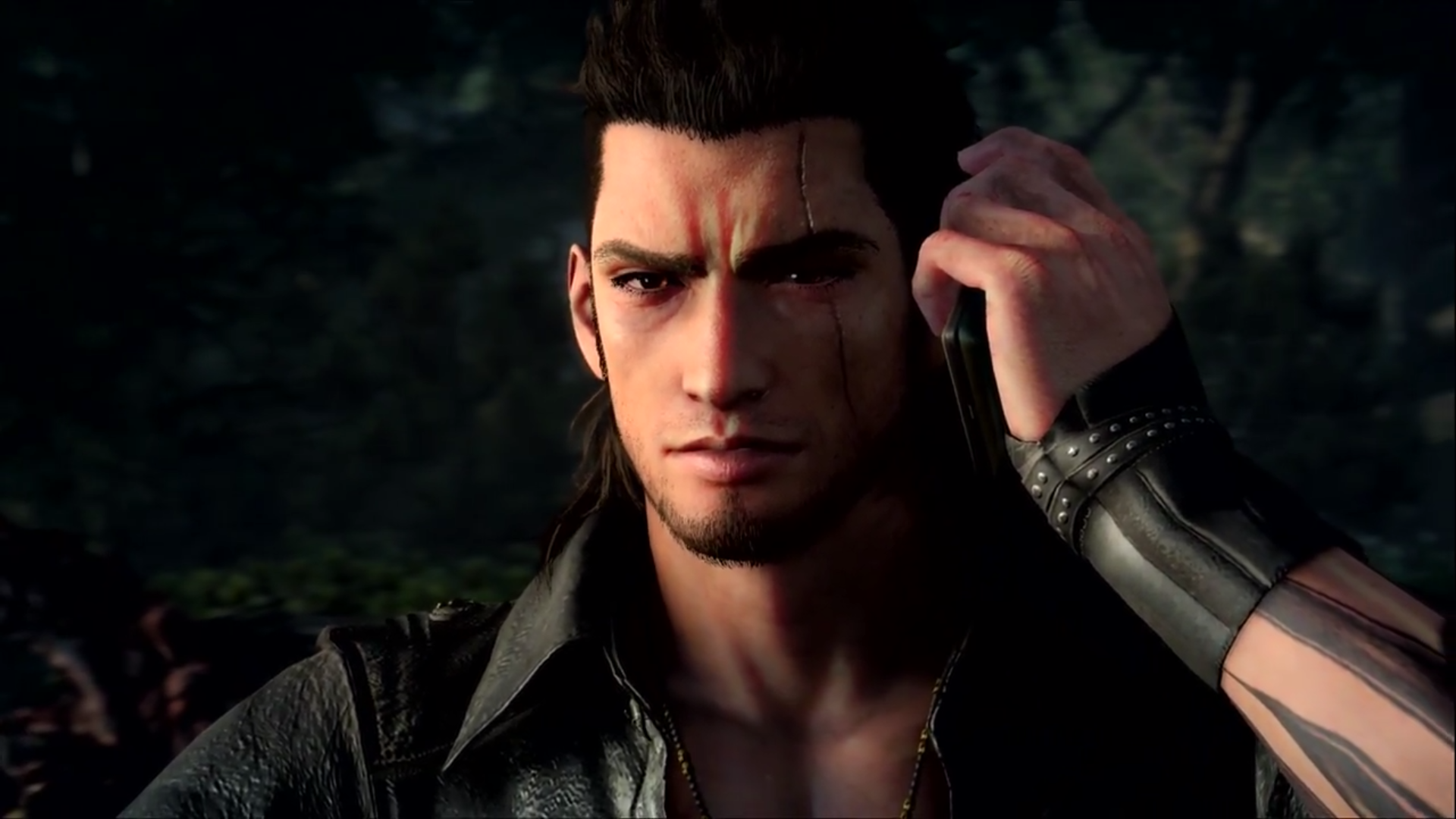 Being the King's Glaive requires training. Here's some assistance.
Final Fantasy 15 has been out for quite a while now, and if you've been hankering to return to the world of Noctis and friends Square Enix is finally giving you an excuse to do so: Episode Gladiolus, an all-new story chapter starring beefcake guardian type Gladio and the steely and mysterious 'immortal' Cor Leonis.
The DLC is a relatively short affair - you'll be done with it in a couple of hours, but it features a new style of more action-driven combat and new story sequences that flesh out the character motivations of Cor Leonis and Gladiolus, two things that aren't fully detailed in the main game.
On top of that you'll get to face off against the Final Fantasy 15 version of classic Final Fantasy villain/anti-hero/idiot Gilgamesh and you'll earn two new things to take back into your main save file: the Genji Blade weapon and the Dual Master Glaive Art skill. A little more play can also unlock you a new shirtless costume for Gladio. Here, we'll give you some tips to get through the DLC alive, and while we'll stop short of a full walkthrough (it's only short, after all), we'll touch on what you need to do to earn those all-important main-game unlocks.
When is Episode Gladiolus set?
First off, it's probably wise to clear this up: Episode Gladiolus takes place during the course of Final Fantasy 15's main story. If you've played the main story you might vaguely remember Chapter 7, when Gladio briefly disappears from the playable party. He suffers a loss in an encounter earlier in the game and goes away, his pride hurt.
As it turns out, Gladio goes off to try to train - and does so with Cor. Episode Gladiolus is what he got up to while the others were running around in Chapter 7, and this explains where he got his new scars that he returns with and also how he came to his increased sense of resolve as a result.
How to start Episode Gladiolus
In order to get Episode Gladiolus started you'll need to make sure FF15 is updated to the latest version and you'll also need to head into the Xbox store or PlayStation Store and find the DLC to manually download it - this even goes for season pass holders.
Once you've got the DLC and the game updated, Episode Gladiolus will pop up on FF15's main menu. To be clear, the DLC and its content is only available separately from the main game and even has its own unique, separate saves, but once you complete the DLC the items that you're entitled to in the main game will be transferred over to your main save file for use there.
Once the DLC has been completed, a couple of bonus modes will unlock if you're keen to play with Gladio's unique combat some more - but to be honest, these are nothing to write home about.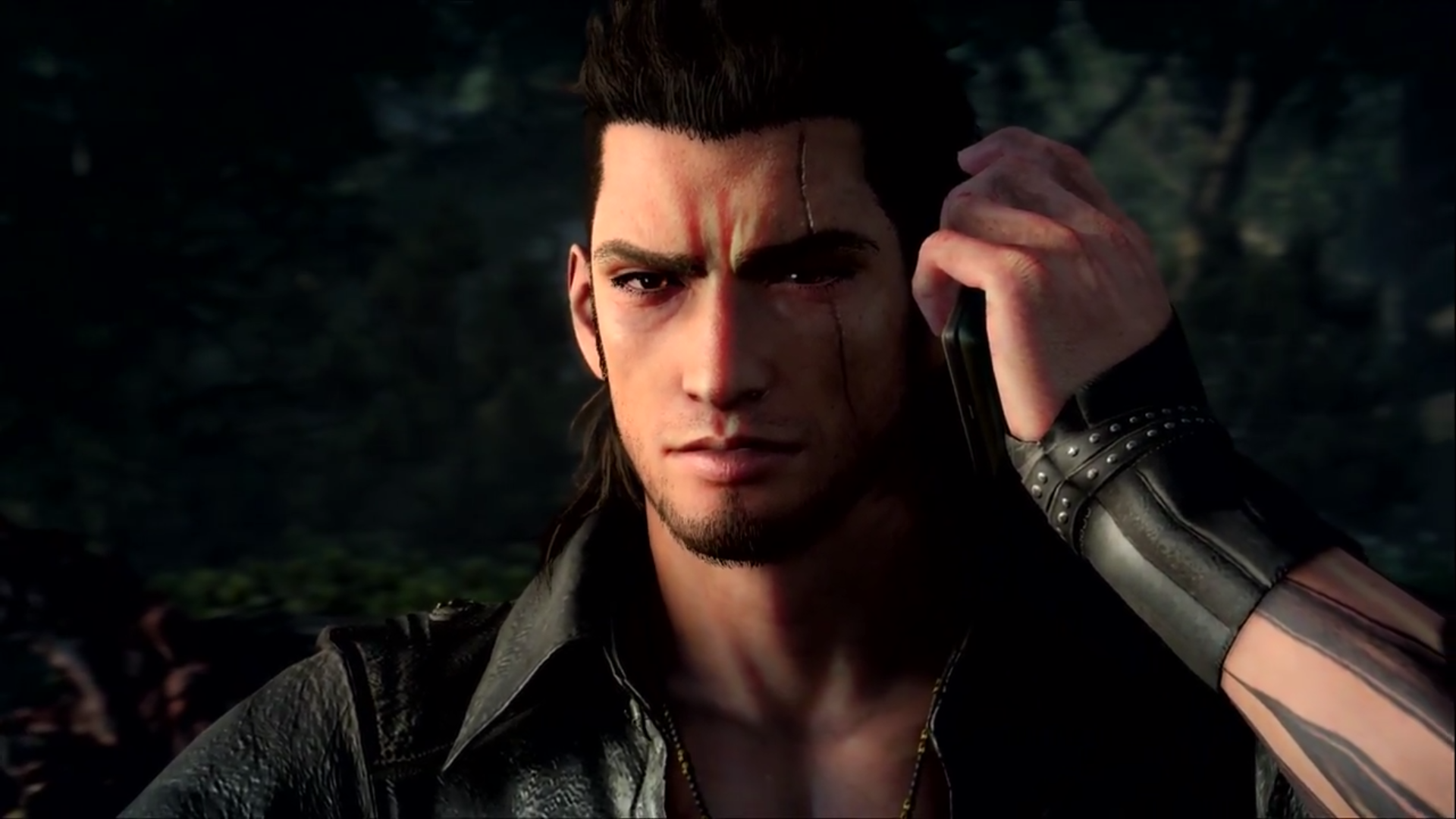 Final Fantasy 15 Episode Gladio Tips, Tips & Strategy
Episode Gladio actually does a fairly interesting thing - it makes Gladiolus control quite differently to Noctis, trying to take FF15's action trappings and make them even more like a full-blown action game. Our tips will help you to survive.
Gladio plays like an action game character - remember that
Gladiolus is designed to play differently, and being a natural-born brawler his combat plays out much more like a full-blown action game. You should treat his combat as such.
This means you should be ready to block at a moment's notice and you should be constantly trying to chain hits togetehr for satisfying four-hit combos. When blocking, you'll want to remember that blocking right as an enemy attack is due to hit you will let you parry and counter-attack - timing is far more key here than it is in FF15 proper.
Hunt for extra items for a trophy / achievement and for combat help
Your items from the main FF15 story don't carry over here - Gladiolus left them all behind with Noctis and the party. You'll have to forage what you can on your own, and key to that is picking up items in the environment. As in the main FF15 story, items show up as glowing little icons on the ground that pulse - a line will rise up out of them as you draw close.
There are items absolutely everywhere in Episode Gladio's linear dungeon, so be sure to explore every nook and cranny you can. These items can then be used to heal yourself or even revive yourself if you're downed, preventing death and a loss of progress. If you find every single item, you'll be rewarded a trophy/achievement for doing so.
Don't forget Gladio's Rage and Glaive Arts
You'll notice fairly quickly that the UI is quite different, and one major new addition is the Rage Meter. Gladio is a tank-type character, meaning compared to FF15's Noctis he's more about brute force. Blocking attacks or taking damage boosts Gladio's rage meter - and the more your rage meter builds the more damage you'll be able to dish out.
Use blocking wisely especially - this lets you build rage without eating loads of damage, and is vital for taking down some of the harder bosses or for getting an edge in larger-scale encounters, since Gladiolus is also a fair bit slower than his buddies.
Glaive Arts are also hugely important - these attacks are stored on Triangle / Y and governed by a meter that grows over time. Your glaive arts are most useful for clearing space when you're surrounded, and much less useful against single enemies such as bosses.
Use the columns to your advantage and grab another trophy / achievement
Early on in the DLC the game will point out columns that can be ripped up by Gladio's extreme strength. Run up to these things, hit X to 'pull' them and then hammer circle to rip them up. Once you're holding them, it's a makeshift weapon. Nice.
These giant stone columns have health bars, and can be wielded as massive, deadly weapons until that health bar depletes. These things can deal with crowds of enemies in a snap, even if they are sluggish to use.
Ripping up every single stone column throughout the course of Gladio's trial is also worth another trophy/achievement, so be sure to grab them all.
Use the camp sites you come across
One familiar sight from the main FF15 campaign litters the Episode Gladiolus Dungeon - camp sites. You should make a point of using these - they heal and allow you to save all free-of charge, and when items are limited that's handy.
Better still, each camp site will offer additional story sequences that can be missed if you skip over any. Use the camp sites!
Defeating Blademaster Gilgamesh to unlock the Genji Blade and Dual Master Glaive Art
Gilgamesh has taken many forms throughout Final Fantasy, but in Episode Gladio he's no bumbling buffoon as in some games: here he's a deadly, legendary master of the sword, and as such this one-on-one battle is a challenging one.
Given his abilities as a master of all things sword-related, expect Gilgamesh to come at you with lots of combo series swords attacks. Your job is essentially to learn his rhythm and dodge and parry Gilgamesh. Straight up trying to attack him is a seriously risky move thanks to the hefty animation cooldown on Gladio's attacks - you are without a doubt better off focusing on parrying him to avoid his counter attacks.
If you end up in trouble, consider popping a glaive art as a way of trying to escape, and don't forget that being hit isn't the end of the world - it builds your rage, after all!
Don't forget to liberally use the healing items you've scooped up while exploring the dungeon.
After defeating Gilgamesh once he'll regain his health and go into a second, powered-up mode for one final encounter. In this one we mean it: don't risk non-parry attacks. He can light you up and melt your health like a stick of butter way too easily in phase 2 for you to play fast and loose. Let him come to you, parry, then make him pay.
Once Gilgamesh is defeated you'll unlock the two new extras for the main mode of the game: The Genji Blade weapon and the Dual Master Glaive Art. These will carry over into your main save automatically. You also unlock two new modes, Score Attack and Final Trial, if you want to play with Gladio more.
How to unlock the Rugged Attire - the shirtless Gladio outfit
One final bonus is available in Episode Gladio - the option to unlock a fully shirtless version of Gladio for the main game. We've covered this a little on another page, but this outfit is well worth grabbing: somehow, being shirtless boosts Gladio's strength stat by 200 points. That's pretty solid.
In order to get your hands on the shirtless Gladio outfit, you'll need to finish Episode Gladiolus and then play its score attack mode and score 500,000. There's a great example of this from YouTuber LemonEatingKow embedded above.
500,000 points is sufficiently impressive to get Gladio to get his nips out, apparently.