The Final Fantasy 15 demo will be at least three hours long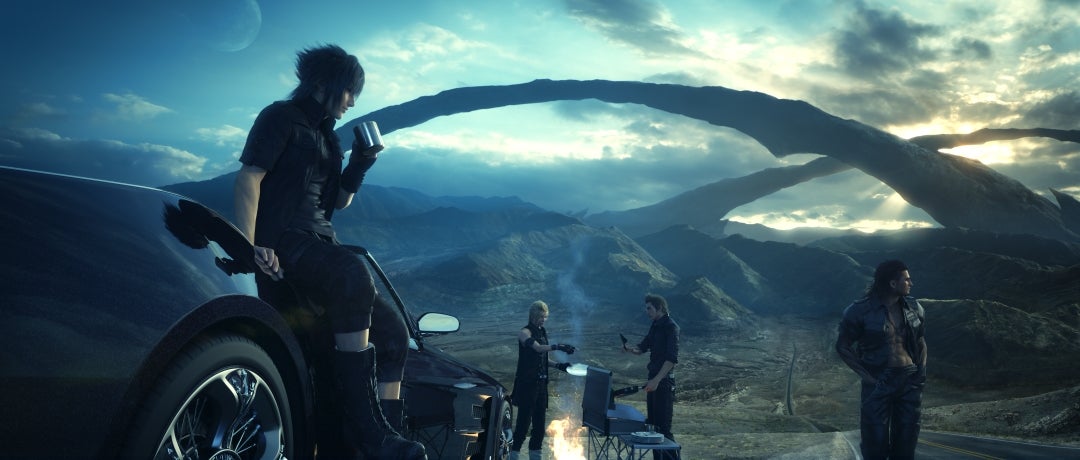 Final Fantasy 15's playable demo will not include any boss fights, but you will be driving the car around.
Final Fantasy 15 is getting a demo showing off the opening area of the game, the Duscae region.
The demo won't exactly follow the plot of the core release, to avoid spoiling the full experience, but will still give players plenty to chew over.
According to Siliconera's translation of a NicoNico livestream featuring director Hajime Tabata, the demo will be three to four hours long, assuming you use vehicles to travel; on foot, it'll take longer to explore.
There will be at least one dungeon, and while there'll be no boss fights, Square Enix promised something even better. Apparently whatever it is will gave a "huge impact" on fans. (Dance battle??)
Square Enix also hinted that the demo may include chocobos.
FF15 footage shown at TGS is not representative of the final product, Tabata said, but about 70-80% of final quality. The demo will be based on a more advanced build.
Other details from the livestream include confirmation that players can control the car themselves or let Ignis do the driving. Noctis and his friends will chat to each other as you travel.
Square Enix is very proud of the weather system. Water will pool after rain, gathering in depressions as puddles and on character's clothing and hair. It will dry up as the weather clears, and covered locations will not get wet. There's a real-time day and night cycle.
The combat is designed to be more action-oriented than in previous games, Tabata said, but those who aren't keen can use a one-button auto-attack feature. Continuous dodging is possible.
Final Fantasy 15 is coming to PS4 and Xbox One. A code for the FF15 demo will be bundled with Final fantasy Type-0 when it releases in March. The demo itself has not been dated.