Final Fantasy 15: the best skills to unlock in the ascension grid early on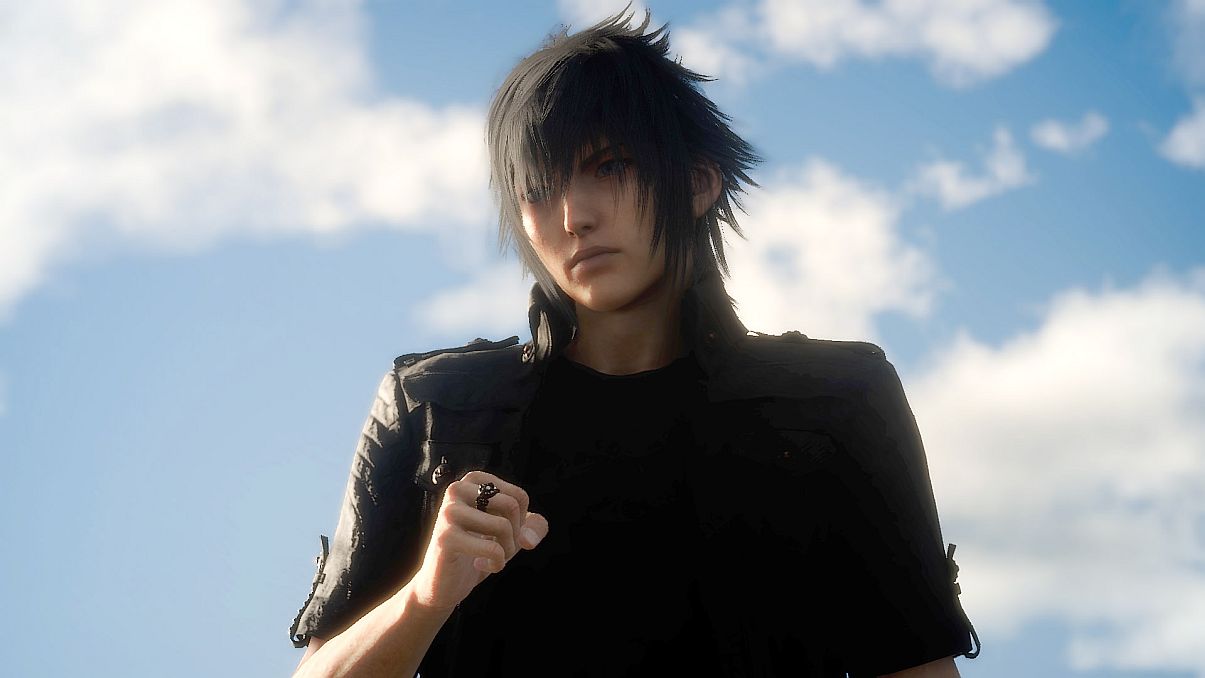 What skills should you buy? We have some ideas...
It doesn't really matter if you're just starting out or if you're a more experienced player who has simply hit a brick wall of indecisiveness - Final Fantasy 15's character progression is full of choice and as a result can sometimes be rather paralyzing, and despite the slew of updates leading up to the PC release it's no less difficult a set of choices now than it was with the original console launch.
Meet the ascension grid. The grid allows you to spend ability points (AP) to learn new moves and earn new bonuses for each of FF15's four main cast members. These skills will help you work better as a team and power up each of the four members of the royal retinue in their own right. It's a useful grid, but there are a lot of different paths you can take.
How the ascension grid works
Before we get down to skill choice, the first thing to quickly explain for absolute newcomers is how the ascension grid works.
There are 9 different pages to the grid, each representing a different facet of FF15's gameplay. One is dedicated to Noctis' special move Armiger, for instance, while another dictates magic usage and another still deals with unique techniques for each character.
These are skill trees, meaning skills are connected in a linear fashion. You always have a choice between different paths, but you won't be able to buy later, further out skills in any given tree without buying the earlier skills.
Later skills cost more AP, which is the currency you use to buy skills in ascension. We've got a complete guide page on how exactly to get AP too, so be sure to give that a read.
FF15 Ascension Grid Guide: Our top skills for beginners
There are a few skills in FF15 that we recommend all players pick up right away, as soon as possible. While not all of these skills will power up your character they will assist in other ways that'll help you get the most out of character progression later on in the game. Here are our top picks.
Grab the AP-increasing skills as a priority
Several skills in the ascension grid increase the amount of AP you get by giving you AP for completing tasks you'll be likely to do in FF15 as standard anyway. As such, grabbing these early on will mean more AP all game, which in turn means more skills later on.
Road-running (32 AP, Exploration page): Gain AP for driving (or being driven by Ignis)
Chocobump (32 AP, Exploration page): Gain AP for riding Chocobos
Happy Camping (32 AP, Exploration page) and Happier Camping (48 AP, Exploration page): Gain AP for making camp
Magic Action (24 AP, Magic page): Gain AP for casting spells
Armiger Action and Armiger Chain Reaction (48 AP each, Armiger page once armiger unlocks): Gain AP for activating Armiger
Our top 10 early ascension skills for combat
While these skills will be exceptionally useful early on, most of them will actually serve you well right into the late game. Get these as a priority as early as you can.
Regroup (18 AP, Techniques page): Gives Ignis the 'Regroup' skill. This brings the whole party out of danger status and restores HP without using a potion. It costs 2 tech bar blocks to use, but this is arguably the only skill you should be rocking on Ignis all game.
Airstep (6 AP, Combat page): Take a step in mid-air after attacking - helpful for extending combos.
Light Phase (8 AP, Combat page) & Ultralight Phase (32 AP, Combat page): Reduce the MP cost of phasing through attacks when blocking.
Warp Factor (24 AP, Combat page): Boost warp strike damage. A later upgrade can also allow warp strikes to break body parts of enemies, which is very useful.
Stalker (26 AP, Combat page): Boost your blindside damage - get behind enemies and deal massive damage, it's a staple of FF15's combat.
Link Up (8 AP, Teamwork page): Boost link-strike damage. Link strikes are very powerful already, so why not make them more so?
Health Level (10 AP, Stats page): Adds to your HP depending on your level. Cheap but scales very well as the game progresses.
Accessory Slots (16 AP x4, Stats page): Gives a second accessory slot to each member of the cast. With the right accessories this can be a game-changer even early on.
First Shot, Reflex & Analyse (6 AP x3, Teamwork page): Three for one - yes, we're cheating, I know. These basic abilities for your three allies are dirt cheap and will actually be useful in combat. The guys will use them of their own accord.
Death Drop (28 AP, Combat page): A nasty attack that warps in and dive-bombs the enemy from a distance. It's a useful move that'll come out a lot.