Final Fantasy 14 will finally come to Xbox One at some point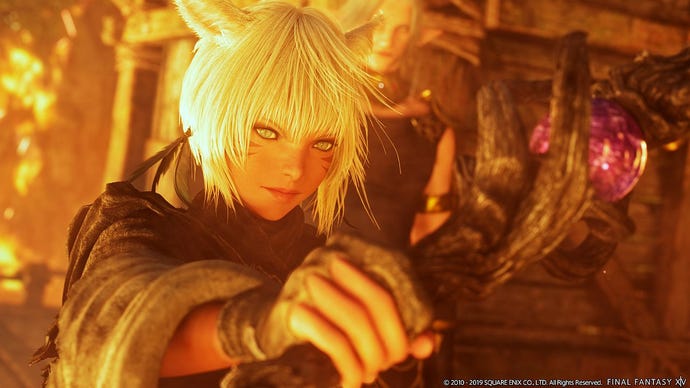 Final Fantasy 14 is coming to Xbox One at some point.
Xbox One players will finally be able to enjoy Square Enix's Final Fantasy 14.
According to Xbox boss Phil Spencer, the MMORPG will be coming to the console in the future.
We had heard the game was coming to Xbox One, but because FF14 wasn't one of the ten Final Fantasy games announced last night, we didn't share the news from our source.
But speaking with the press after the x019 show, Spencer assured folks Microsoft and Square Enix were working on a solution.
"The astute people out there might have noticed there's one Final Fantasy that's missing in our list: number 14. 14 is one I've been dedicated to working with Yoshida-san on to find a solution to bring that game to Xbox," per Eurogamer (thanks, smd) "And while it's not in the news today, I wanted you to know, rest assured, that we will be bringing that game to Xbox.
"We have a great relationship with Yoshida-san, and we're working through what it means to bring a cross-platform MMO that they've run for years. But it will be one of the games that's coming and it's something I know our Xbox fans will be incredibly excited to see."
When the MMO was revamped as Final Fantasy 14: A Realm Reborn and released on PC and PS3, many wondered why it was absent from Microsoft's current console at the time, Xbox 360.
According to Square, it was due to Microsoft policies preventing cross-play between PC, PS3 and Xbox 360. The firm did not wish to divide the community as PC and PlayStation users were, and still are, able to play together.
Things have changed since then, as Microsoft is now keen on cross-play between platforms. Sony is still a holdout in some instances of cross-play between platforms but has relented a bit recently.