Final F1 2010 dev diary has no team orders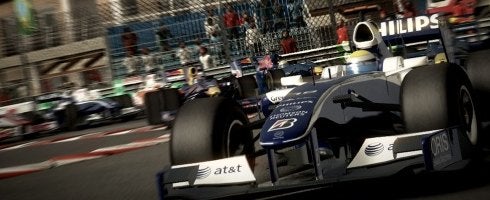 Okay. So. Gamespot's put up another dev diary for F1 2010. Can you confirm you understood that message?
The video features what you can do off the track during the three practice sessions, qualifying and the race over the weekend.
It details how you can consult your race engineers with improvements to the car, will be guiding you through the race via the team radio and thensome.
It's even said in the video that some race engineers have been mo-capped for the game.
Expect Rob Smedley to put in a performance, then.
It also mentions your rivalry with your teammate and how you handle the press, like if you had a bad race, you may some things in the heat of the moment that you may regret.
But if you did a decent performance, like a top three finish, you'll be able to pick what actually comes out of the driver's mouth to the world's media.
Now, did you get all that? Good lad. Sadly, this is the last dev diary of the lot now. Sorry.
F1 2010 launches in September for PS3, 360 and PC. Diary's below.