FIFA 15 players can use the Goal Decision system in all 20 Premier League stadiums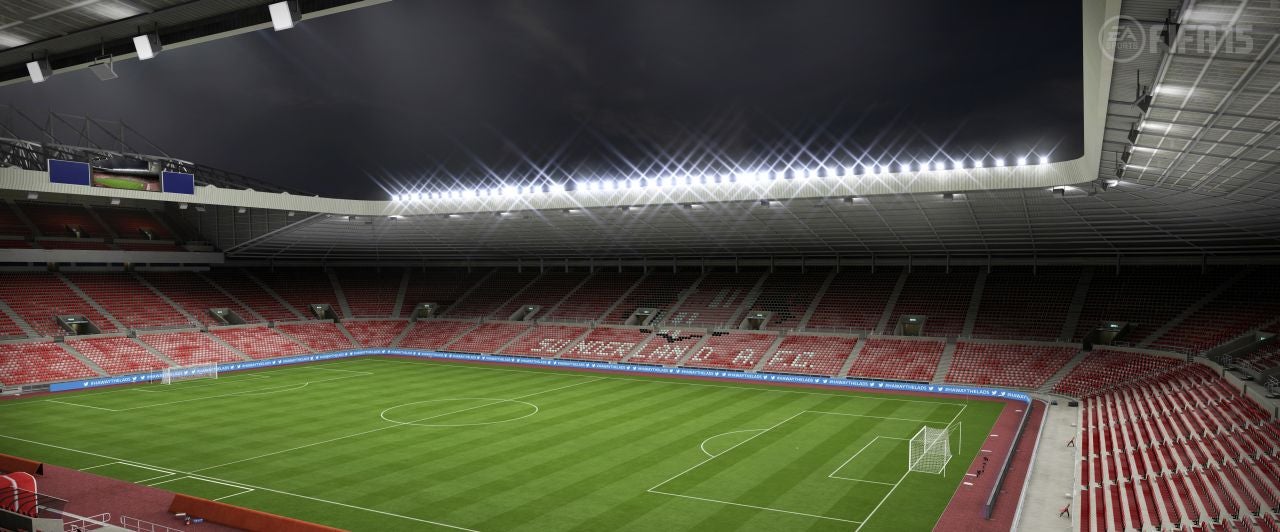 FIFA fans will be pleased to know EA Sports and the Premier League have extended their existing agreement until the end of the 2018/2019 season which means more stadiums, the new Goal Decision System, and more.
It all starts with FIFA 15. The agreement will allow EA to use the players and all 20 stadiums in the Barclays Premier League clubs, which will "enable the FIFA 15 team to capture 3D head scans of over 200 players."
While all of this sounds like boring corporate talk, it will continue to provide players with realistic stadiums for all 20 League clubs, and allow the dev team to record live match crowd atmosphere during the 2013/14 season.
So, more shouting and booing for your game. No word on whether this will eventually include football hooligans. Because they are a real thing.
The deal also allows for a more authentic Goal Decision System, Broadcast Graphics, Audio and Commentary and Authentic Player Headscans.
"We're extremely pleased to announce the extension of our partnership with the Premier League, the most played league in EA SPORTS FIFA," said EA COO Peter Moore. "It brings our award-winning game to new levels of authenticity and realism, and enables fans to immerse themselves in the drama and emotion of the league. And as a life-long Liverpool FC fan, I know exactly how that feels."
Check out the FIFA 15 headshot showcase of Barclays Premier League below as well as the stadiums.
FIFA 15 releases on September 25 in North America and in Europe on September 26 on 3DS, PC, PlayStation 3, PS4, Wii, Vita, Xbox 360 and Xbox One. Ultimate Team Legends will be exclusive to Xbox consoles.