FIFA 11 could use Natal or Sony controller, but not because it "should"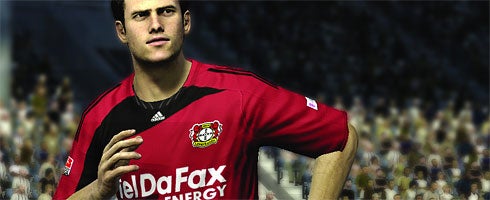 FIFA 11 could end up using Natal and Sony's motion controller, says series producer David Rutter, but not because people think it should be used.
"It's funny. He (Peter Moore) said that and John Riccitiello said you'd never want Natal to control FIFA," Rutter told Videogamer. "There are a few things we could do, which we're thinking about doing at the moment. But it's not something that's suddenly going to manifest itself in FIFA 10."
FIFA 11 then becomes a distinct possibility.
"I'm a big fan of, and I've said it a number of times and I'll say it again, if it's not good enough it won't make it in," he continued. "Don't just want to put something in because it's something we're asked to do or it's something people think we should.
"If it doesn't add to the overall thing, then it's pointless. I don't want it to be just this distraction, to be quite honest. There are a few things we can do, definitely, but we've not really started on it yet."