Far Cry Primal video features brutal warriors and hungry predators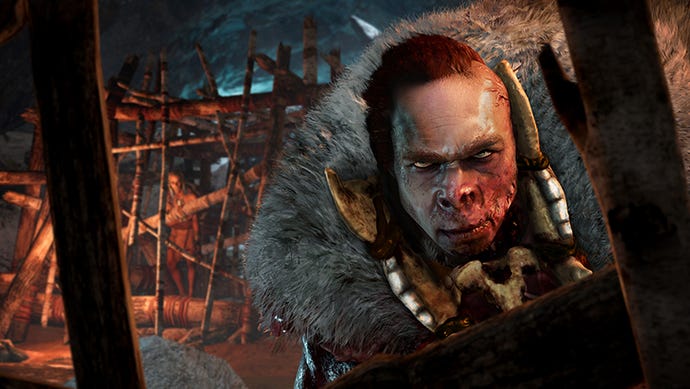 The world in Far Cry Primal is a dangerous place for Takkar and Ull and the latest trailer for the game shows just how volatile it was back in the Stone Age.
Viewers also get a look at Takkar's giant owl ally who spies on his enemies from above as well as a look at "a scarred man" called Ull who doesn't seem to be a friendly sort.
Far Cry Primal will release on February 23 for PS4 and Xbox One, and on March 1 on PC.
A 1TB PS4 bundle was also announced today. More information on it is posted on the PS Blog.