Far Cry 5's first gameplay trailer shows why it's good to have friends when a death cult comes to town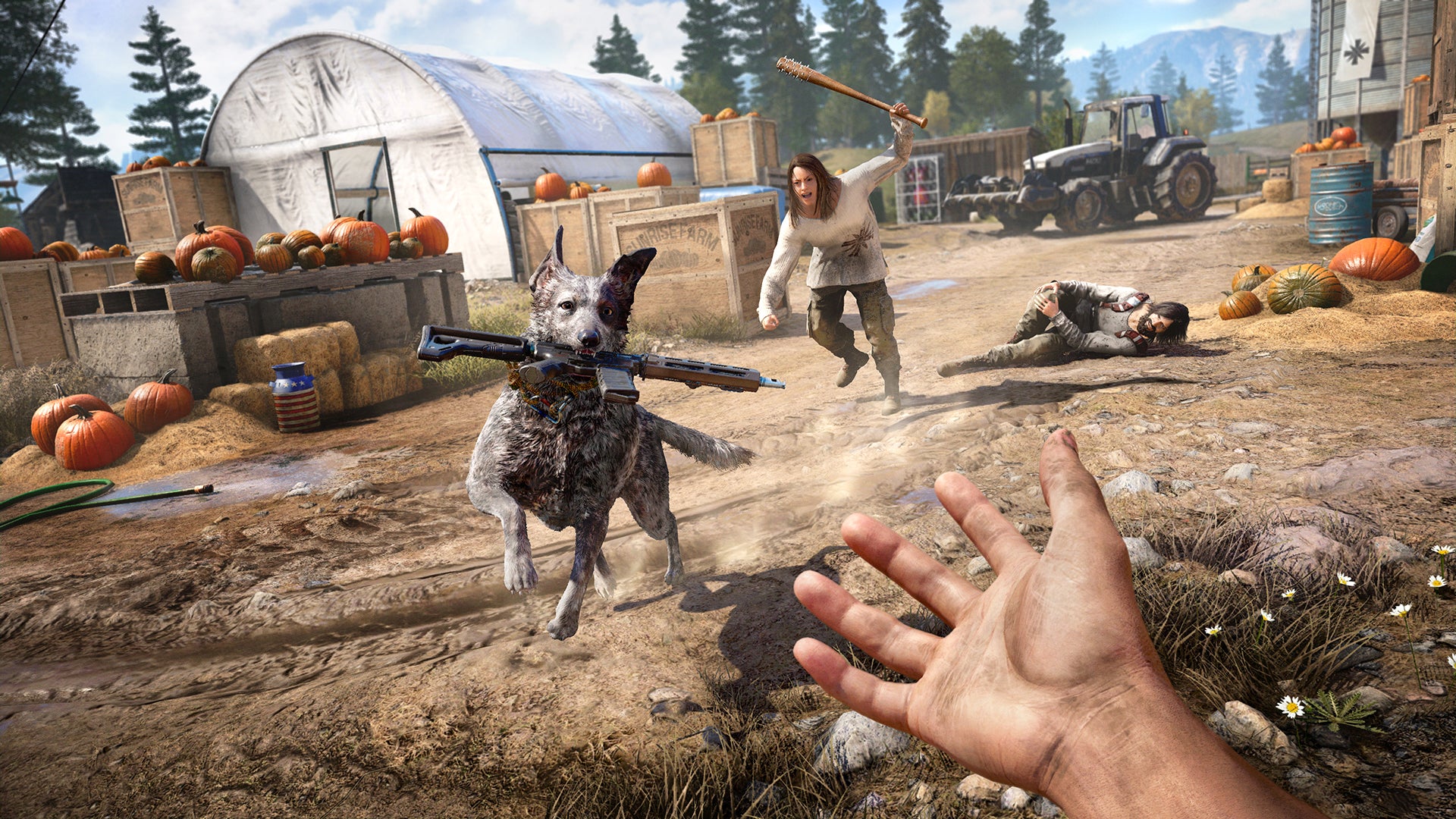 During their E3 presentation, Ubisoft emphasized Far Cry 5's focus on working together, whether with friendly NPCs or your actual friends in co-op.
First up is Grace Armstrong, a sniper-for-hire that helps the player take out the first nasty batch of cultists. You'll be able to position characters and tell them when to get to work, which allows you to move into position before Grace opens fire.
Next is Boomer. Boomer is a dog who does his very best to bite your enemies and steal their guns. Please, protect Boomer.
Nick Rye is able to rain death from above in his attack plane, which looks super handy. Finally, the trailer reminds you that you can call in friends - the entire campaign will be playable in two player co-op.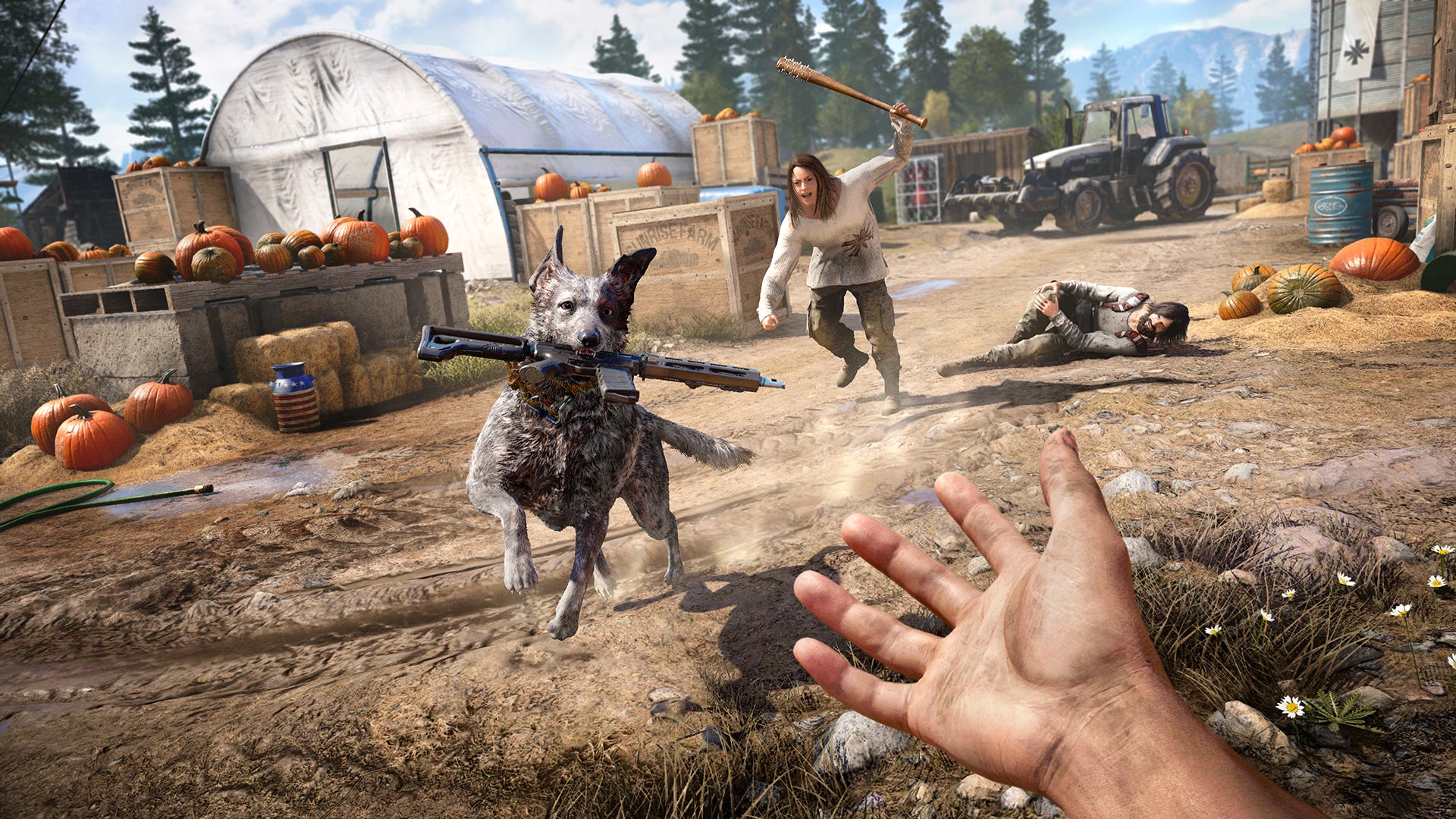 The trailer also shows off various weapons and vehicles, including an attack plane of your very own and a wheat thresher that tears enemies apart in a particularly gruesome fashion. Farming Simulator 18's got nothing on Far Cry 5.
The requisite Ubisoft ridiculous special edition was also announced. The Hope County MT Collector's Case comes with a resin deer skull 'trophy', as well as the game's Gold Edition (which includes the Season Pass), a soundtrack, steelbook, and map.
Check the Ubisoft Store for your region's pricing.
We'd expect more details and impressions to emerge from the show floor. In the meantime, why not read our extended impressions from Ubisoft's recent press briefing.
Far Cry 5 will release on February 27, 2018, for PC, PS4, and Xbox One.