Lost on Mars DLC for Far Cry 5 could include a Mars flame thrower and Power Glove
Information on what to expect from one of the Far Cry 5 DLC drops has possibly surfaced.
We say possibly because you never know when it comes to internal game files. Especially when it pertains to something as crazy as Far Cry 5.
According to information floating about in the farcry5.fat file, 10 items and six weapons are included in the Far Cry 5 DLC, Lost on Mars.
The placeholders for the items and weapons were found by reddit users Wa11etWarrior and CoffeeChipmunk (thanks PCgamesN).
Obviously the Lost on Mars DLC isn't available just yet, so what you see below may not be included or may have changed.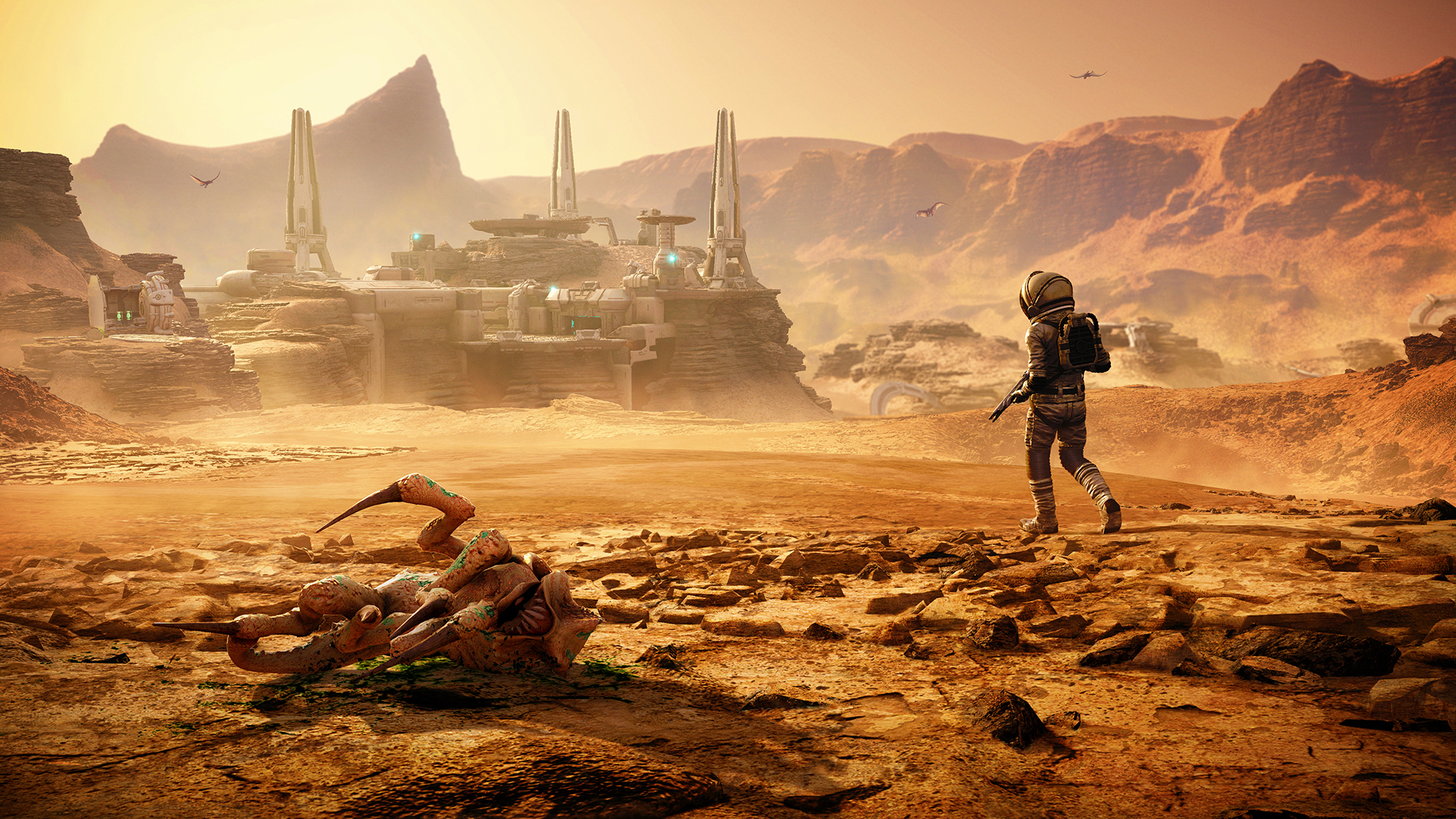 Here it is anyway:
Items
Arachnid Pulp
Electro Grenade
Explosive Grenade (?)
Force Field
Gravity Belt (2 upgrades)
Invisibility Cloak
Queen Heart
Suit Armor (2 Upgrades)
Weapon Mastery
Weapons
Blaster Pistol
Blaster Rifle
Blaster Shotgun
Mars Flamethrower
Phaser Pistol
Power Glove
A Mars flame thrower and power glove? Yes, please.
Lost on Mars is one of three pieces of Far Cry 5 DLC included with the Season Pass.
Hours of Darkness: Players will travel back in time to Vietnam to battle against Viet Cong soldiers.
Dead Living Zombies: Players will face hordes of zombies in multiple b-movie scenarios.
Lost on Mars: Players will leave Earth behind to go toe-to-claws with Martian arachnids.
Once Ubisoft provides more information on the DLC, we'll be sure to let you know.
In the meantime, there's always the weekly events to keep you occupied.