Far Cry 4: what are you willing Tibet?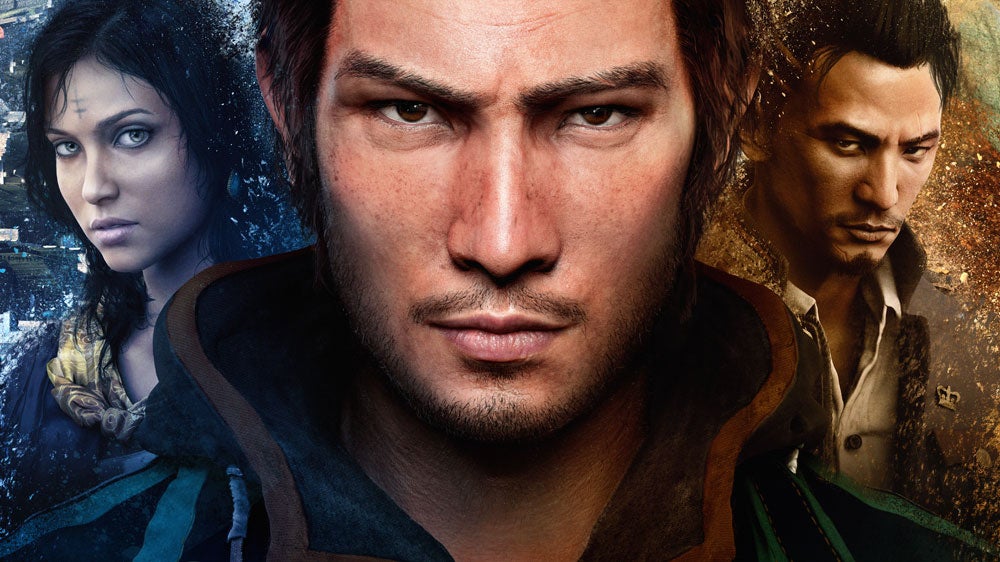 Far Cry 4 releases next month. After playing single-player and co-op in Paris last week, unrepentant fan Patrick Garratt fears more of the same may not be good enough.
Major game franchises usually become so through streamlined iteration, but there are obvious dangers associated with rapid succession. As "awesome" as the idea may be, let's hope we really aren't just looking at Far Cry 3 in a different mask.
I liked Far Cry 3 a lot. I also obsessed about Far Cry 2 to the point of "fan," so selling Far Cry 4 to me isn't exactly difficult. I fear it may be too easy, however, as the differences between the third and fourth games appear to be cosmetic.
The aesthetics have altered, but there's more than just "legacy content" in Far Cry 4. You're scattering your mother's ashes as opposed to being stuck on a desert island, so that's new, but all the characters are still gaunt, youthful heroes. It's in the Himalayas, so there's karma and prayer wheels and you can trade with Sherpas, but Far Cry 3, butterflying its eyelashes behind the thinnest of veils, is ever-present. Your dark-skinned mates (it's a group called The Golden Path this time) turn up in jeeps after you clear outposts. The camps are marked by columns of smoke. You tag enemies with your camera or by aiming down the barrel of a weapon, and you still need to turn the alarm off so reinforcements don't turn up. There are rivers and boats and cliffs. You kill wildlife and skin it for crafting. You climb observation towers to open the map, and you descend with zip-lines. You see digital tits. You crash the hang-glider into a tree. At its root, it's the same game.
Yes, you can ride an elephant. Yes, there's a rhino to kill. You can mash it with a machine gun and stand over its corpse. I shot a fish in a pool, for some reason. You can drive round on a quad, and there's a new hovercraft. You can try to drive up a Himalayan mountain in a tuk-tuk, should you feel the need, and you can paint your sniper rifle pink. Red guns were as garish as things got in Far Cry 3.
It's all dressing to be appreciated but it's dressing all the same, and there's even a danger the inclusion of the some of the new elements, specifically the microlight, may have compromised Far Cry 3's winning open-world formula. I was playing co-op with Alex Simmons from IGN. We wanted to scale one of the observation towers to find some more activities. We took off (the microlights support a gun-toting passenger as well as the pilot) and flew across a valley, where Alex landed next to the comms box at the top of the tower. We didn't have to climb it. I'm unsure if there's anything stopping you simply flying around the map activating all the towers, but being able to open the entire play area, or even large sections of it, without any kind of story advancement raises some serious concerns about pace and plotting.
Assuming you can't just break the story, a more positive note is that the progression system itself definitely has changed. I hardly saw any of it first-hand because we only had a limited time to play, but lead writer Lucien Soulban explained that Far Cry 4's story is approached in a markedly different fashion to Far Cry 3. The narrative centres on the player rather than the protagonist. The country of Kyrat, the game's setting, has been characterised itself, the idea being you're playing through a completely open world at your own pace, as opposed to being bundled through a linear plot as you were in Far Cry 3. We'll have a piece based on the interview up later this week.
Regardless of the concept and delivery of narrative and structure, though, in-campaign co-op is the one thing that's guaranteed to make me buy Far Cry 4. As you'd expect, it's amazing fun. Far Cry 3 was positively begging for it, and its implementation in Far Cry 4 is clean and necessary. I cannot wait to play this game with other people. The best thing about Far Cry is that there's so much to do and the map's enormous, so the answer to the "now what" question you constantly ask when partying is never far away. Capturing the outposts was always an open-ended affair in single-player, and it's easily twice as enjoyable with two, with one person sniping and the other entering the camp for stealth kills and alarm attacks.
The first thing we did while playing co-op was for one of us to get on an elephant and storm an outpost while the other took a position in one of the encampment's buildings and killed preoccupied enemies with an assault rifle. It was hootingly ridiculous, and perfect for Far Cry. Absolutely a stand-out moment of my time with the game.
But, co-op genius aside, sneering reviews based on the entire's packages similarity shouldn't surprise at all. Put it this way: I played Far Cry 3 on PC while I was writing this, just to remind myself of what came before, and it shocked me to go back. Even the timer graphics you see when besieged outposts call for reinforcements are the same.
Journalists always ask each other what they think of games on press trips, and my opinion came easily on this occasion.
"It's Far Cry 3 in the Himalayas with a little helicopter," I answered. And the uniform response followed: "But that's awesome, right?"
Pretty much. There's no question I enjoyed it, but I'm not sure the inevitable PR sell of there being significant changes over Far Cry 3 was evidenced in what I saw last week. Certain elements are different, sure, and there are key additions, but the advancements appear to be cursory; given the instant familiarity of the mechanics, I suspect Far Cry 4's final version will need to be something seriously special to lift it out of the "wavy hand" review zone.
Major game franchises usually become so through streamlined iteration, but there are obvious dangers associated with rapid succession. As "awesome" as the idea may be, let's hope we aren't just looking at Far Cry 3 in a different mask. I loved what came before, but last gen was last gen. Fingers crossed the inclusion of co-op will make Far Cry 4 the game it deserves to be.
Disclosure: Ubisoft bought me three cups of coffee (I think) and some bottles of water in a bar the night before the press event, and I ate a few canapés at the venue itself the following day. After playing the game, I joined a group of journalists and PR for a lunch of pork steak and chips, again paid for by Ubisoft. VG247 paid for my travel and hotel.