Fallout Shelter wants you to swipe right on Tinder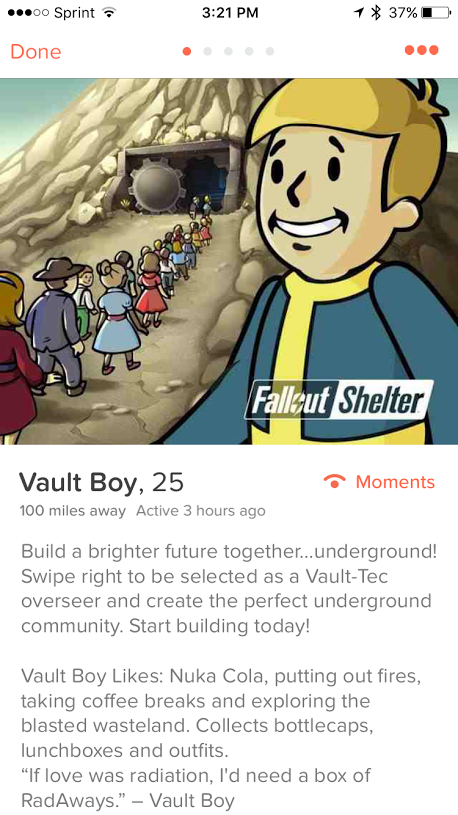 Fallout Shelter is looking for love - well, until it ghosts on you, that is.
A Fallout Shelter profile has popped up on dating app Tinder.
Unlike most joke profiles, this one is official - Bethesda set it up, and is advertising it widely, according to Kotaku, which posted the image below. Click through to the source for a full report.
There is no escape from video games marketing. It follows you wherever you go. I really have nothing else to add on this matter. Fallout Shelter is now available on Android, and has been updated on iOS with new content.