Dogmeat and cats added to Fallout Shelter with latest update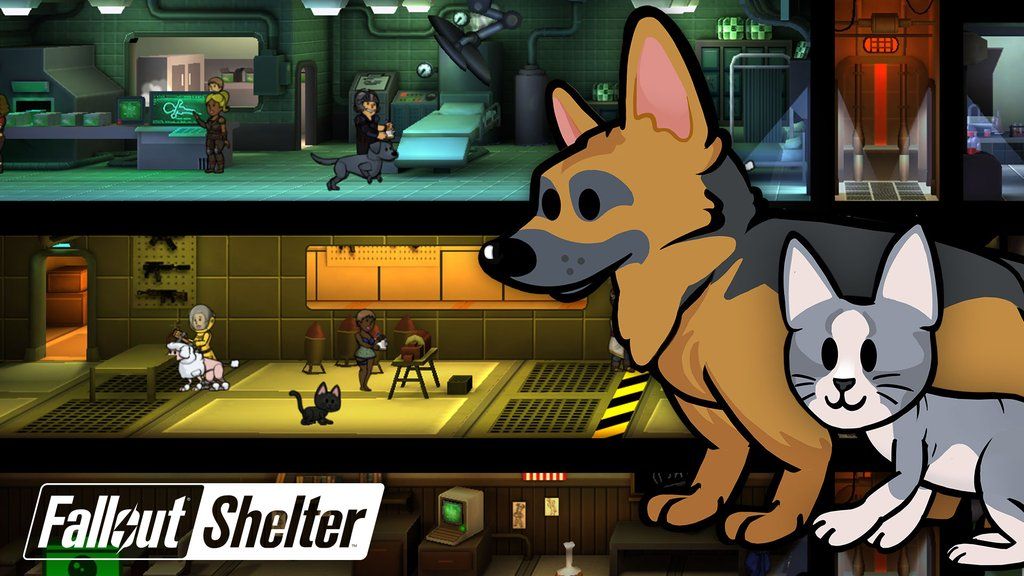 Dogmeat and cats. Both are now available via a new update for Fallout Shelter.
More goodies and tweaks have been added with the update, though.
Here's the rundown:
Four-legged companions can have a profound impact on Vault happiness and productivity. Introducing Pets.
Some Dwellers have not been pulling their weight. Overseers are now authorized to permanently evict these lazy layabouts.
Dwellers have finally learned some new ways to impress other dwellers and the opposite sex.
New sell-all options to cut down on all the excessive tapping.
Dweller management improvements and new objectives.
More improvements and optimizations. Because you can never have enough improvements or optimizations.
Fallout Shelter is available through Google Play and the App Store.