Fallout: New Vegas patches on the way, says Bethesda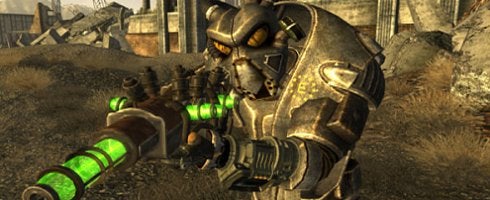 Bethesda's told Kotaku that patches are on the way for Fallout: New Vegas, following videos of bugs in the game appeared online.
Clips of everything from many-eyed, moonwalking dogs to a man with a spinning head were all posted on YouTube, but serious bugs, such as corrupt saves, have also been reported.
Bethesda's now said fixes are on the way for PC, 360 and PS3.
"We are currently working on releasing patches/updates as quickly as possible for Fallout: New Vegas, for all platforms," said Bethesda US PR chief Pete Hines.
"Announcements regarding the patches are forthcoming."
Hines also suggested that for the spinning head bug, players should re-verify their files on Steam as the problem stems from a "corrupt mesh file."