Fallout 76 extended Wastelanders gameplay shows factions, dialogue choices and more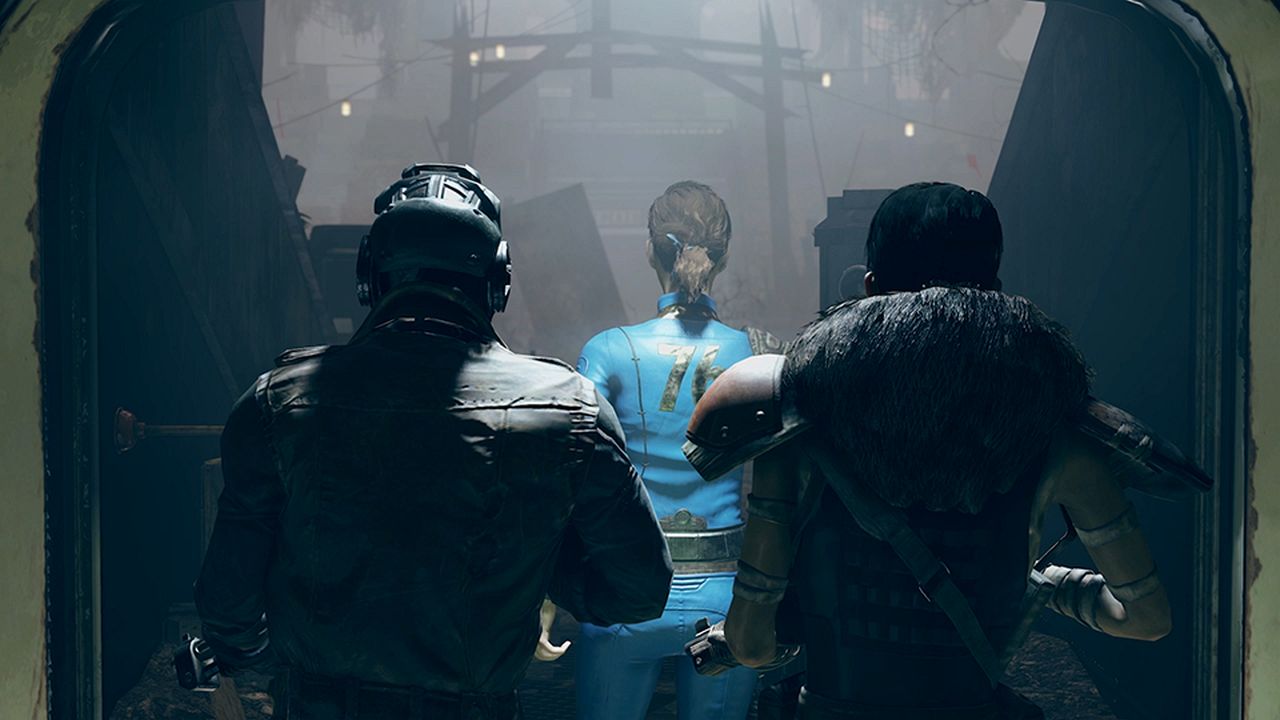 Bethesda has revealed a tonne of new details about Fallout 76's upcoming Wastelanders update.
As part of Bethesda Game Days, the developer hosted a panel discussing the upcoming Fallout 76 Wastelanders update, due for release April 7. Wasterlanders brings NPCs to the game for the first time, complete with a new story and new locations.
First, Wastelanders content will be available to all players, regardless of their character level. It's also designed so solo players can easily jump in like they could in other Fallout games. The story takes place one year after the beginning of Fallout 76's main story.
The two main factions at play are the Settlers, and the Raiders. Each faction resides over a new area, and these spots will be where you go to pick up quests and trade - the usual Fallout stuff. You'll find other NPCs roaming the game world, too, some of which you can recruit. Recruited NPCs will return to your CAMP to defend it and send you on quests.
In order to maintain the expected story experience, Fallout 76 will automatically place you and anyone in your party in an instance when entering these locations.
Only that group would show up when conversing with NPCs, and the state of the various places themselves are controlled by Bethesda, and only change when you make certain choices or as part of story events.
You will be able to visit and talk with representatives from both factions, and you can essentially play both sides. Your choice to help either of them will manifest in a new reputation system, as well as obviously make changes to the world itself for the bigger decisions.
Watch the gameplay above for a look at the new dialogue system and more. Wastelanders arrives April 7 alongside the game's Steam version.