Fallout 76 players can't target others with nukes, and you'll know when one's launched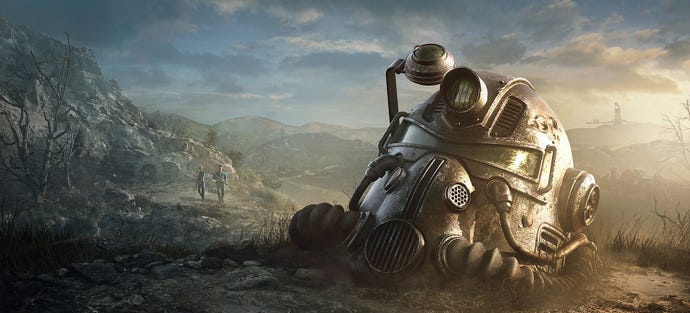 If someone launches a nuke in Fallout 76, you will be warned.
Nukes can be set off in Fallout 76, and while you can't target players, those on the receiving end of a launch will be warned if one is headed their way.
Speaking with FZ.se at E3 2018, Bethesda's senior vice president Pete Hines said while you can't target other players with nukes, they are still dangerous.
Because of this, those who happen to be in the vicinity of where one is headed will receive a warning.
"When a nuke is coming in on an area of the map, the people there will get notified," said Hines. "So, you can stand there and not do anything, but you could also get the hell out of the way and then you won't get nuked."
As we previously told you, launching nukes in Fallout 76 isn't as easy as walking up to one. For one, it's an end-game goal, and you have to find the nuke codes in order to launch one. Once launched, all the flora and fauna in the detonation area will change to a higher level for a set period of time - and also drop higher-rated and rare items.
Going back to the interview with FZ.se (thanks, PCgamesN), Hines also reiterated how codes come into play with bunkers. Like the nukes, bunkers require codes. You can't just walk up to one and step inside.
"You have to get parts of a code so you have one full code," he said. "You then have to get to the place where you go to enter that code, which is obviously not just open doors and walk right in."
Fallout 76 launches November 14 for PC, PS4, and Xbox One.