Fallout 76 Season One kicks off June 30, rewards outlined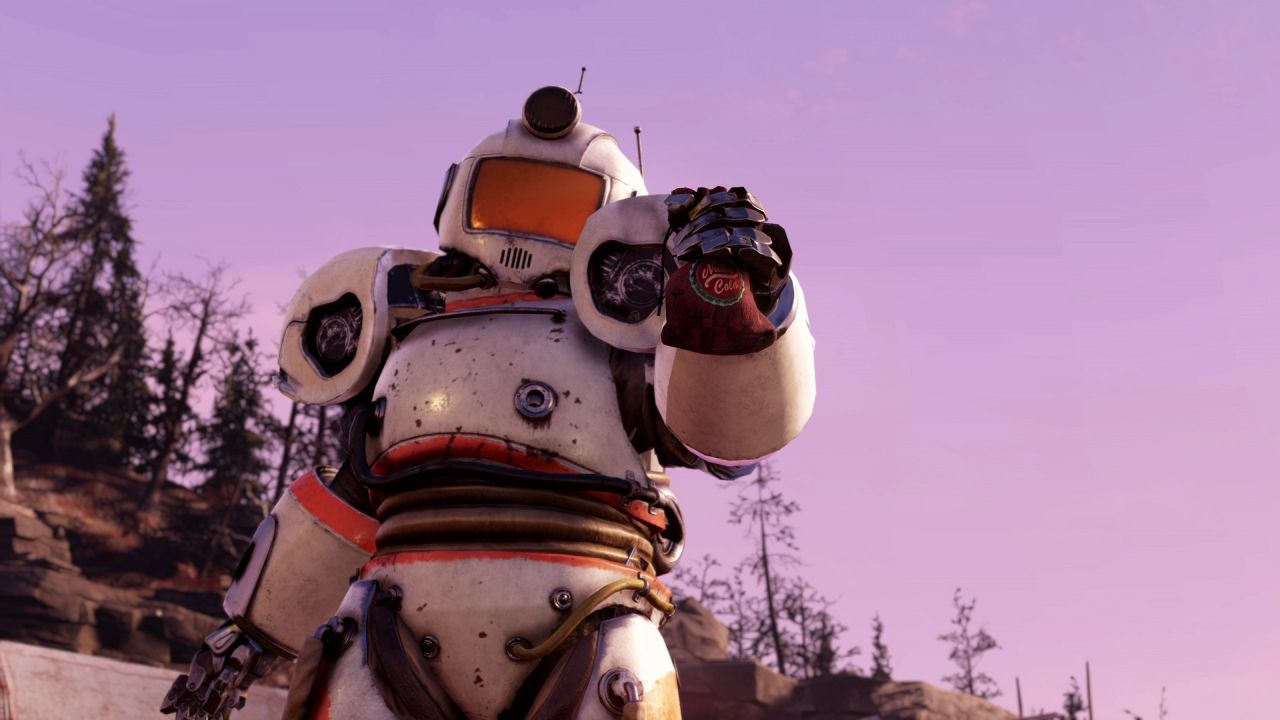 The first Season for Fallout 76 will kick off on June 30 when update 20 arrives, and Bethesda has outlined what to expect.
Bethesda has announced what to expect in Season One of Fallout 76 such as the theme, challenges, and rewards.
You will also be able to pick up consumables, cosmetics, C.A.M.P. items, and the Captain Cosmos Power Armor.
According to the latest blog post, the first season is called The Legendary Run and it features a "boardgame-inspired theme." As Captain Cosmos, you will be racing "Dr. Zorbo across the galaxy." Progression through the Season will be represented as pieces on a game board.
Each season will also bring a new progression of 100 Ranks to reach, plus rewards like Atoms, Perk Card packs, and unique cosmetics. Completing Daily and Weekly Challenges will earn you S.C.O.R.E. which is used to rank up and claim a new reward.
Daily and Weekly Challenges have been revamped to provide "easier everyday content," which will see you rewarded just for doing what you normally do in the game. This includes everything from scrapping junk to crafting ammo. Lifetime Challenges will not be updated with each Season.
Each rank-up comes with its own reward and can be claimed from the game board. You will be able to keep track of your progress by accessing the new Legendary Run option in the Main Menu. You can also "jump ahead" on the board by spending 150 Atoms to gain individual ranks. This is optional and will be available two weeks after the season starts.
Because each rank comes with its own rewards, for every 10 levels you complete you will earn something. You can expect over 40 new cosmetic items, in-game currency, Perk Card packs, Atoms, and consumables like Repair Kits as rewards.
Ranking up will also earn you the following rewards, per the blog post:
Lunchboxes – Lunchboxes are a new consumable item that give a +25% XP bonus to you and all nearby players as well as a random social buff.

Social buffs can include things like +15% bonus damage to certain enemy types, 50% reduced hunger or thirst, enemies exploding into confetti instead of a bloody mess, etc.
These buffs last for one hour, and the XP bonus can stack up to +100% if multiple players open Lunchboxes at once.
Social buffs don't stack with themselves, but you can have several active at once after opening multiple Lunchboxes.

Ammo Converter – The Ammo Converter is unlocked at Rank 5, and it will allow you to exchange your unwanted ammo for ammo that you actually need!

Find the Ammo Converter in the Resources section of your C.A.M.P. Build Menu. Once placed, you can access the Ammo Converter through the attached Terminal.
In the Terminal, find the Ammo you want to convert and it will remove the specified count of Ammo and credit you with some AmmoPoints, up to a maximum.
Exchange your stored AmmoPoints for your preferred type of Ammo.
Other Players can use any Ammo Converter Terminal to access their stored AmmoPoints, so put one down for the convenience of your fellow Wastelanders!

Vault-Tec Supply Packages – These are small bundles of crafting materials that will help give your scrap collection a little boost.
Fireworks – Earn fireworks that you can set off anywhere in the world and light up the sky!
You will also be able to build walls with Glow in the Dark Wallpaper, sport new weapon skins, grab new Power Armor sets, like the Atomic Onslaught Power Armor, and both white and black versions of Captain Cosmos Power Armor
You can get a preview of the rewards by visiting the Fallout 76 Seasons page.
Season One will run through mid-September.
Seasons are free for all players designed to replace the current Challenge system and were announced back in May.