Fallout 76 questions answered: How to save, Wanted bounties, push to talk, lost character and more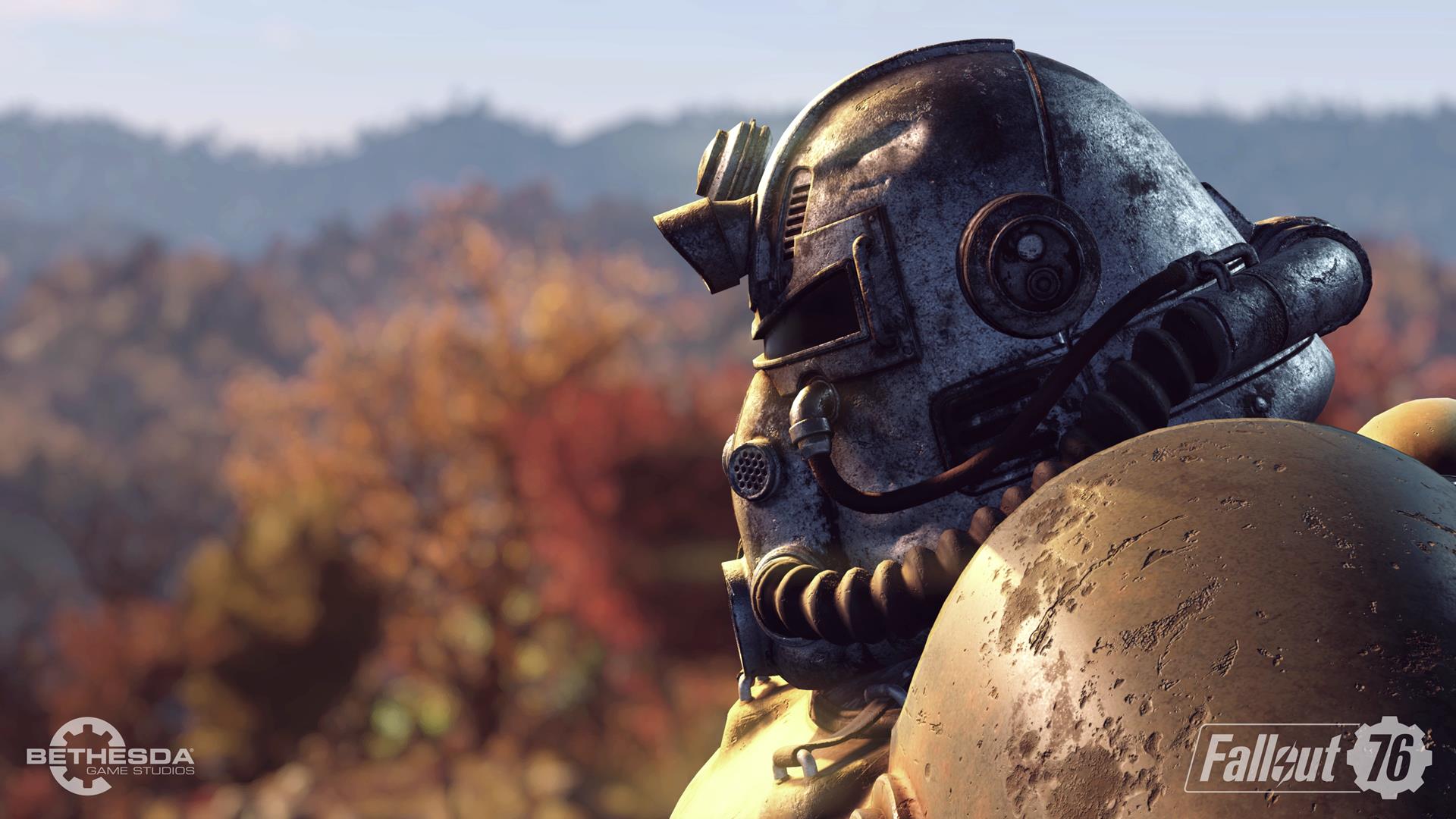 It's Reclamation Day at last and you're finally free to leave Vault 76 in search of survivors and to rebuild the world.
Those with digital copies were able to begin playing Fallout 76 yesterday and some of you may have taken part in the beta over the last few weeks. Players have been asking questions such as how to save the game and how to interact with other players, so we've created this guide in a bid to answer any and all of your questions.
How to save your progress in Fallout 76
The long and short of it is: you can't. Just like you can't pause an online game, there is no way to manually save your progress in Fallout 76. The game autosaves onto the Fallout 76 servers, so you can just quit and resume progress whenever you like.
The most reliable way of "saving", so to speak, is to access the map and from there the game menu and select Quit Game, as opposed to exiting to the home screen and closing the application.
Will the push-to-talk function be coming to Fallout 76 any time soon?
PC players expressed a need for push-to-talk functionality to come to Fallout 76. Voice chat is on by default, whereas players have asked for an opt-in system that Bethesda has confirmed they will be adding in the near future.
Xbox players can change their Xbox Live Communication and Multiplayer settings to "friends" to limit their in-game voice chat to Xbox friends only, with the PS4 offering something similar. You can also limit voice chat completely if you'd rather a more solitary experience.
Given that this was one of the main complaints from PC players, it's likely that Bethesda will add a patch for this soon.
How to get rid of your Wanted bounty in Fallout 76
In short, you can't. If you choose to be a bit of a dick who goes around robbing or killing other players, you'll be hit with a Wanted bounty. Other players will be able to see you and the bounty on your head, but you won't be able to see anyone else on the map.
There isn't a friendly robot sheriff or anywhere to pay your bounty off, either. The Wanted bounty lasts around two hours and will only tick down while you're playing, so switching servers or logging out won't get rid of it.
Best way to get rid of it? Don't become Wanted in the first place.
How to pick up your camp in Fallout 76
Your camp is an invaluable mobile outpost in the Appalachian wasteland, where you can rest, repair your gear, and store your loot. But what happens when you want to pack it all away? How do you pick up your camp again?
The answer is: you don't have to bother. Just leave your current camp where it is, and when you want to set up a new one, just open up your pipboy and press the left shoulder button as you normally would. This is the option to "move" your camp, which - like fast travel - costs a small number of bottle caps to do.
Why have I been disconnected from Fallout 76 servers?
One of the downsides to Fallout 76 is that it runs online on servers 24/7. Between patchy internet connections and busy servers - especially at launch day - you can expect your connection to be dropped while playing or face difficulties getting into the game.
A huge proportion of players now buy digital download versions of video games as opposed to disc copies, and considering that the servers went live early yesterday, it's no surprise that they became busy very quickly.
You can expect things to settle down quite quickly within the next few days, so it's worth checking your line speed and using a wired connection when you can.
Help! I can't access my Fallout 76 character
Picture it: you've made a character in your likeness, set off on an adventure and made some pals. You leave for a while to attend to your real life, come back, and can't connect to the game or your team.
If you think you've lost your character and progress, worry not. What you need to do is go to the social menu, leave the team you were a part of, then carry on playing solo.
You can always regroup with your friends later or continue on your own.
If you're a PC player, check out our guide on how to turn off depth of field and adjust FOV. Follow this guide if you're struggling to find your Tricentennial Edition DLC and skins.
If you're just getting started in Fallout 76, check out our guide for some top tricks and tips.