Fallout 76 Power Armor edition owners finally have their nice canvas bags - but it took seven months
Better late than never, but Bethesda is still pretty damn late in delivering these bags.
Back when Fallout 76 launched, users who splurged on the expensive Power Armor edition were upset when the canvas bags initially promised were not delivered - instead they were given cheap nylon bags that would not feel out of place as freebies given away for preordering a standard edition.
Naturally, fans were pissed. Promises were made, and back on December 18 of last year we heard that canvas back replacements would be shipping in the next week or so.
That didn't happen, evidently, as many fans are just now getting their bags.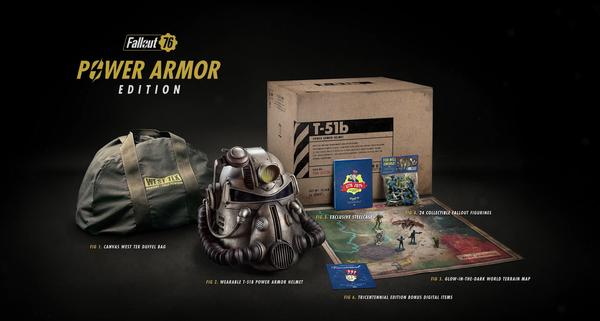 Eurogamer has picked up on several tweets from folks who have finally received their bags now, a mere seven months after the game's release. Folks seem thankful, by and large, although as one user notes the arrival of these bags follows "months of silence" from the publisher.
After months of silence my @Fallout 76 Canvas bag v2.0 arrived. The quality is much better overall, comparison below with the original bag at the top. And yes, the helmet does fit inside the new one. pic.twitter.com/b0mBa3sdZk

— j ♡ (@mooncrests) June 14, 2019
For what it's worth, the replacement bag looks like it's a pretty good bag. It just took a while.