Fallout 76 player sends Todd Howard some bobby pins so he can weigh them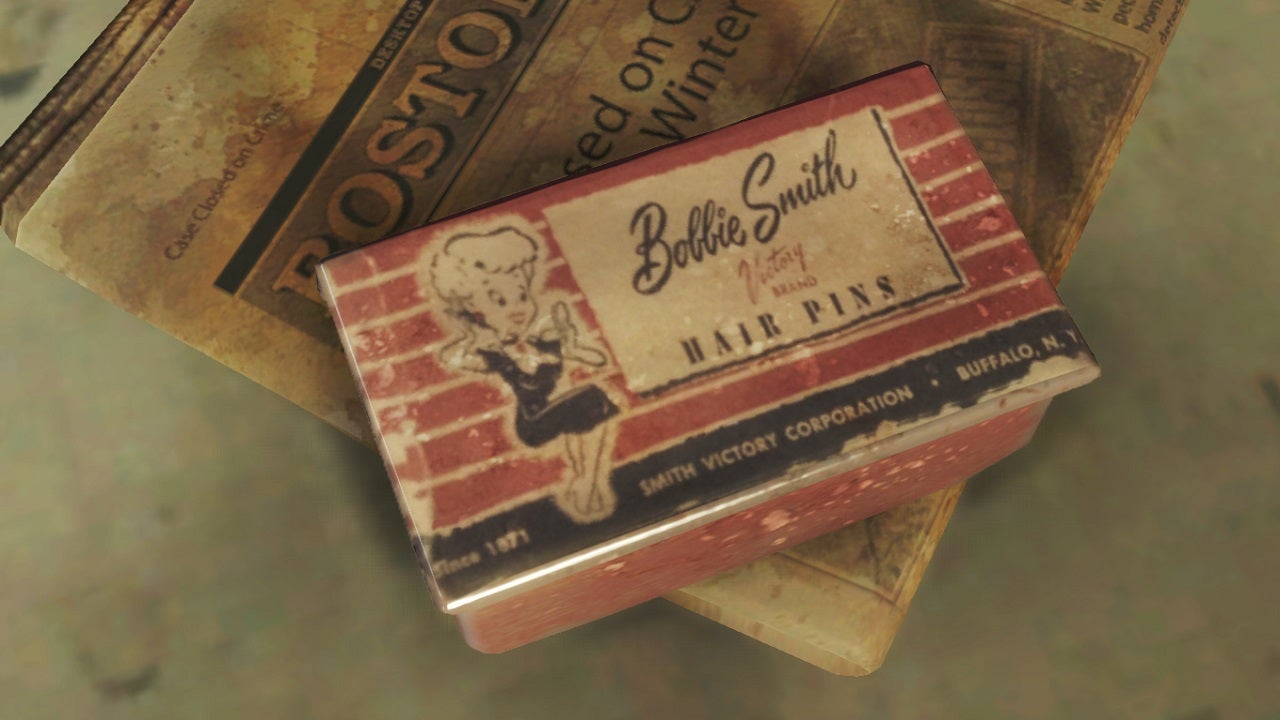 Bethesda boss shared a story during PAX East 2019 about a package from a peeved Fallout 76 player containing a box of bobby pins for him to weigh.
"Some people send letters," Bethesda's executive director, Todd Howard, said during the panel. "Some of those are very creative. I got a box of bobby pins the other week which said, 'weight these'.
"To whoever sent that, that was the most creative letter I got."
The letter refers to Fallout 76 playing silly buggers with bobby pin weight. Unlike Fallout 4, bobby pins' weight value isn't zero in Fallout 76, but someone got a bit carried away over at Bethesda and assigned each pin a weight value of 0.1. To put that into perspective with the rest of the items in the game, 20 pins weighed in at the equivalent of a missile, while 60 of the things were on a par with a mini nuke for the Fat Man launcher.
Even if you've never used a bobby pin before, the fact that sliding a few into your hair doesn't result in a snapped neck as gravity works it magic on their minuscule mass should be evidence enough of how ludicrous that was.
The issue was patched out in January, with the update reducing bobby pin weight from 0.1 to 0.001, but it reared its head again in another update a couple of weeks later.
Last week, Bethesda introduced Survival Mode to Fallout 76, bringing its "high stakes" PvP to the game.
But arguably, this has just created the perfect storm for griefers, with Jeremy Peel calling it a "griefer's paradise."