Fallout 76 impressions: Bethesda's latest is a slow starter, but signs of brilliance are there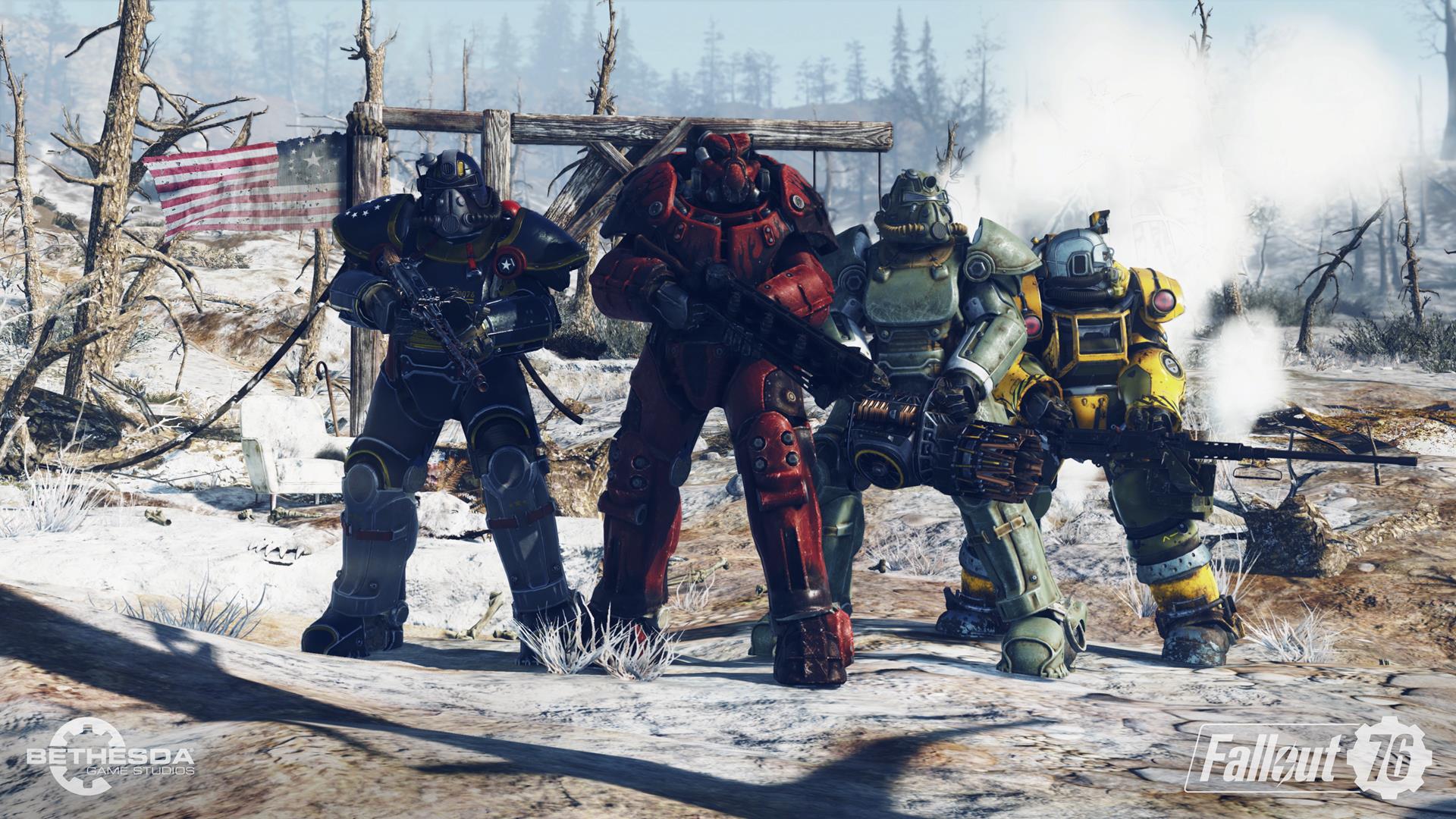 Fallout 76 is different, but at heart it still has that traditional Bethesda Game Studios design: it wants to be more than the sum of its parts.
Despite knowing exactly what kind of game modern Fallout is and exactly what type of online experience Bethesda was shooting for with Fallout 76, I didn't quite know what to expect the first time I booted this new online experience. I'd read Kirk's hands-on preview from Bethesda's event, but I still couldn't picture exactly how the traditional Bethesda Game Studios tropes would mesh with an always-online world.
After three hours, I think I have the beginnings of an answer: it works quite well, though there's a weird, unfamiliar undercurrent that means the early hours of the game will probably end up being the most contentious and troublesome for steadfast fans of Bethesda's tried-and-true formula.
It's perhaps both a blessing and a curse to Fallout 76 that the opening moments of games in this series are thus far such a pre-defined, familiar experience. You wake up in a vault and after a whistle-stop tutorial tour of its facilities you're spat out into a sprawling open world. 76 is much the same as the other games in this regard, but it's also here that the game's hands-off, player-driven approach to story is first demonstrated.
Fallout and The Elder Scrolls have always been rich with flavor text hidden away across the world - computer files to dig through, hand-written notes to scour - but now, in Fallout 76, this is the primary method of storytelling. This makes sense, obviously - with the game set pretty much as close as the series is ever likely to get to the immediate aftermath of the bombs dropping, there is no civilization to speak of and few NPCs to interact with. The largest theme of the game, in fact, is picking through the wreckage to build something new - the sort of settlements that the heroes of other Fallout games will later discover.
These changes ultimately mean this is a stripped back Fallout experience, with that paring back necessary to shoulder the big addition - other players and the associated complex open-world systems that come with them. It also means this is a game far more focused on combat, since many of the NPCs who you'd spend time chattering away to and romancing are absent. That's an interesting decision, really, given that Fallout combat has never exactly been the greatest, and has always been part of a greater whole. Now, it's the game's very raison d'être, for better and for worse.
Obviously the early hours aren't the best time for this, and that's why I say they'll likely be trying, the period when even some Fallout veterans could bounce right off 76. You're running around with a machete or other generally weak weapons, smacking rats and mutated cows to gather materials. You're looting and then heading back to camp where other low-level players compete for space on the crafting benches, which only allow one player to sit down at them at a time. It's plodding, methodical and surprisingly directionless-feeling despite the heavily-layered early objectives - though that might also be the idea.
The sense of discovery of this new, freshly-radiated world is great. Picking up loot is cathartic, and from the very first moments out in the wasteland I can fully sense how satisfying it's going to be over time to gather more materials and then craft better gear and impressive-looking settlements. All of this is given a greater weight in Fallout 76 thanks to its multiplayer nature, too: the better your gear the more bad-ass you're going to look showing off to fellow players, or the more formidable you'll be if you decide to go on a murder-spree of your fellow vault-dwellers.
It's easy to see how these systems are going to mesh together to make Fallout 76 more than the sum of its parts, much in the same way that Fallout 4 is so much more than its good-not-great combat, uneven story and string of hilarious bugs. In this sense it really does feel like a Bethesda Game Studios title already: no one system stands out as mind-bogglingly impressive, but when stitched together they create something special.
After four hours that's my primary hope for Fallout 76, then. Make no mistake that something is lost from the magic of the series by stripping out the NPCs and more actively delivered narrative beats - and that's likely to be most keenly felt in these opening hours. At the same time, however, these earliest hours already provide glimpses of how some Fallout 4's systems like settlements, cooking and crafting fit better here than there. There's also a hint of the excitement experienced when encountering another real player out in the wasteland - and there's the suggestion there that as systems open up and players are forced to work together Fallout 76 could become something really memorable. I'll keep pushing towards that this weekend, during the second phase of the Fallout 76 beta.