Have a Fallout Xmas with these Vault Boy tree decorations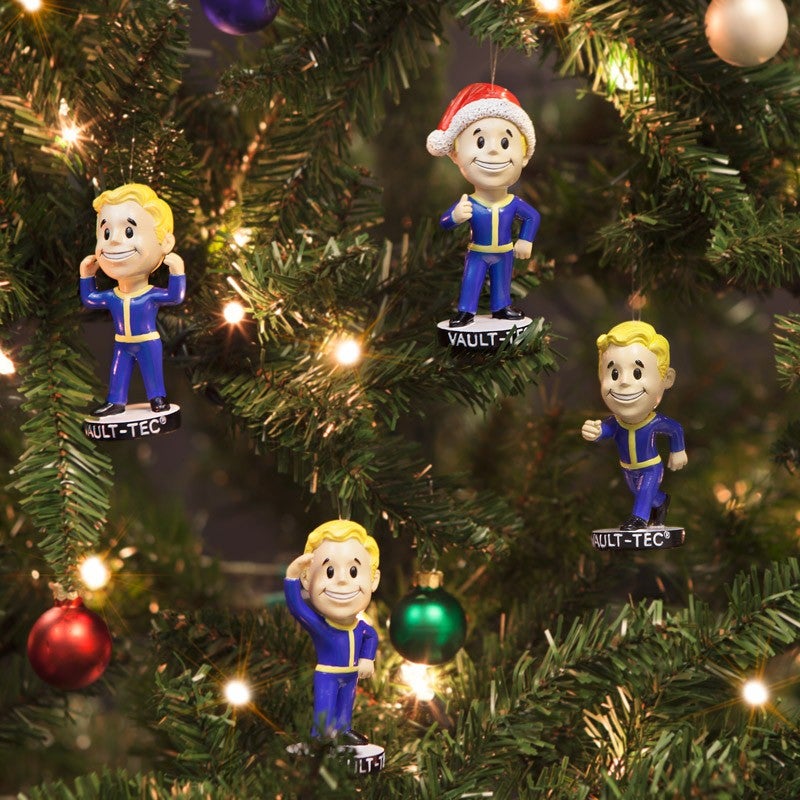 Have a nuclear Christmas with Vault Boy.

Bethesda will not leave any of your money on the table. It wants your Christmas decorations budget too.
By now you probably already own Fallout 4 the game, the socks, the Pip-Boy special edition, the official beer, bottles of Nuka Cola and bundles of other tat.
And now, as it's getting nearer to the holiday season, why not buy the official Fallout 4 Vault Boy Christmas tree decorations?
You can get four for $25 over at the Bethesda store.
Tis the season of consumption.