Fallout 4 Pip-Boy Edition stock available for pre-order at GAME UK this Friday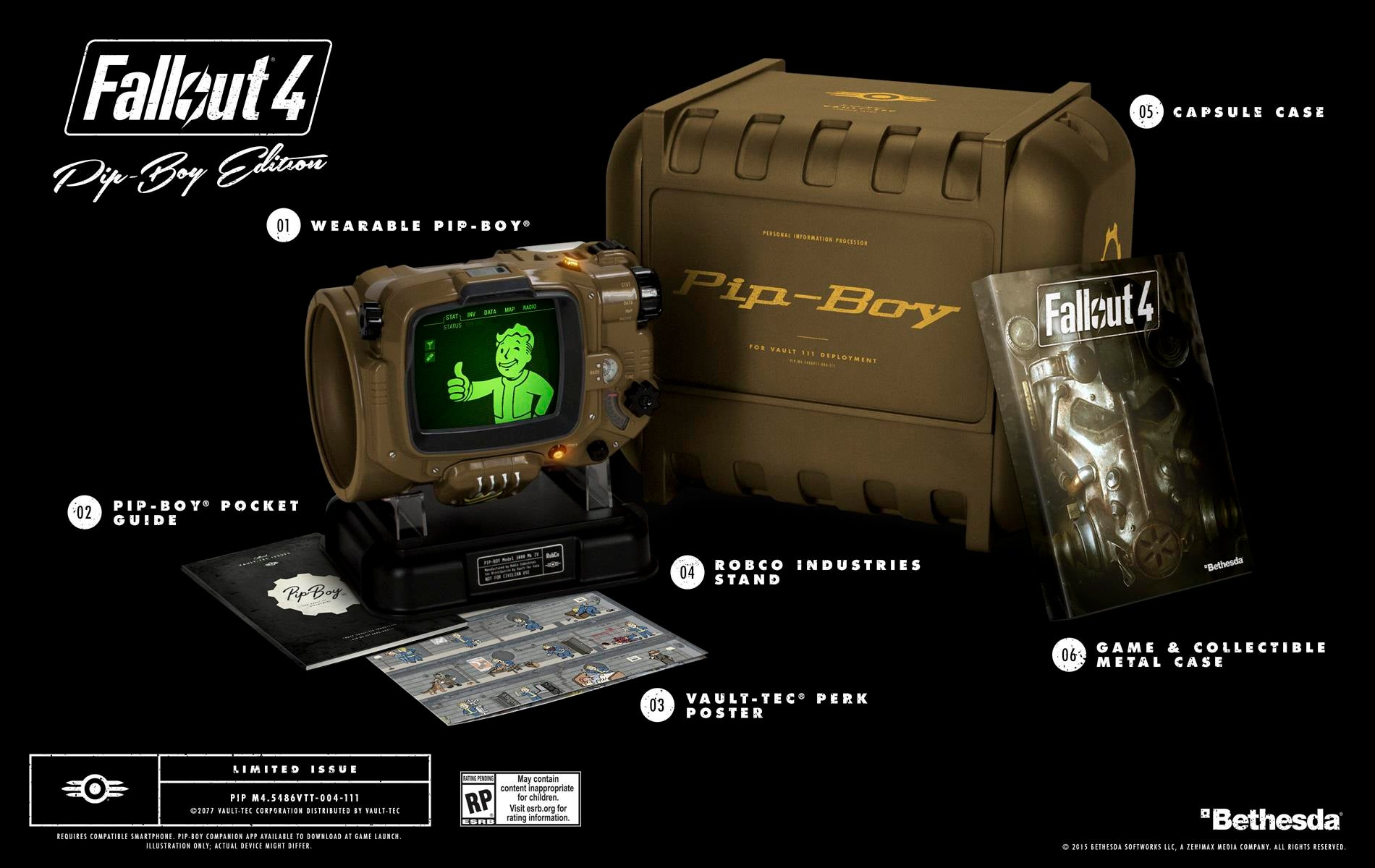 The Fallout 4 Pip-Boy Edition will be back in stock at GAME UK July 3.
Pre-orders will be first come first served, so if you want one, be sure to get there when the doors open or be online by 9am.
Those who pre-order the Fallout 4 Pip-Boy Edition online will be asked for £20 deposit, while those who pre-order in-store will be asked for £40 down.
Bethesda announced last week new stock would be allotted to various retailers, but once sold out, that's it. In the United States and Canada the second allotment sold out quickly at GameStop, Best Buy, Amazon, and EB Games.
If you want to play around with the wearable Pip Boy, you may want to make sure your phone is supported. If you just want it as a collector's item, don't worry with it.
Fallout 4 releases on PC, PS4 and Xbox One November 10.