Here's a nice Fallout 4 Craftable Ammunition mod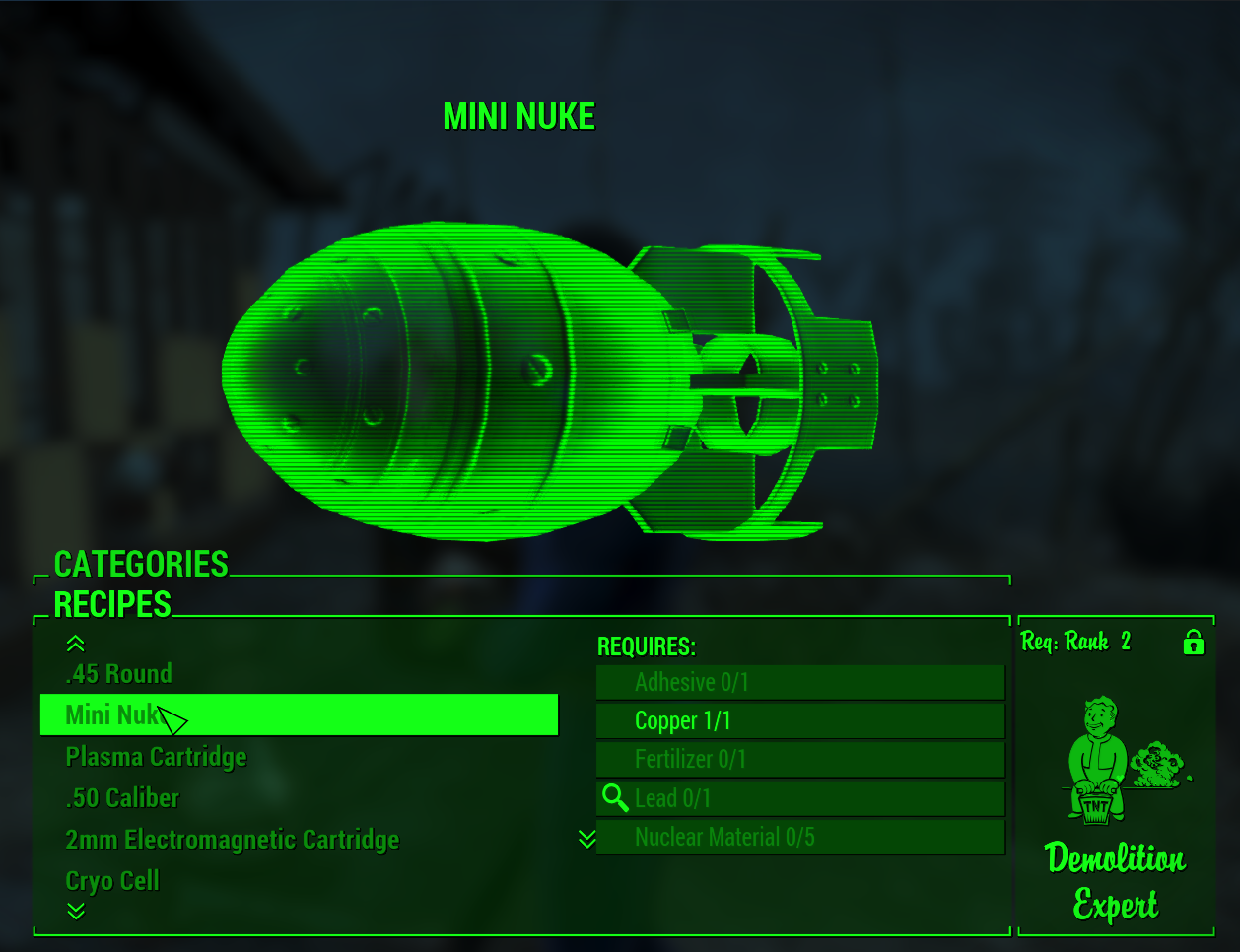 If you prefer crafting ammunition in Fallout 4 instead of adding a batch file, there's a mod for that.
Created by by Xylozi and available over on Nexus Mods, this particular mod adds every type of ammunition as a craftable object - each made at the Chemistry Station.
It's noted that some of these are locked behind perks, so depending on the ammo type your, your Science or Demolition Expert for example will need to have hit a certain rank.
Craftable Ammunition includes 5mm, 10mm, 308 caliber rounds, Plasma Cartridges, Cryo Cells Railroad Spikes and other items which will help you out during your death and killin' sprees.
We'll continue to keep an eye out for you on some of the lovely mods being produced for the game. For starters though, you can check out the best ones we have found so far through here.