Fallout 4 mod brings the Terminator to your campaign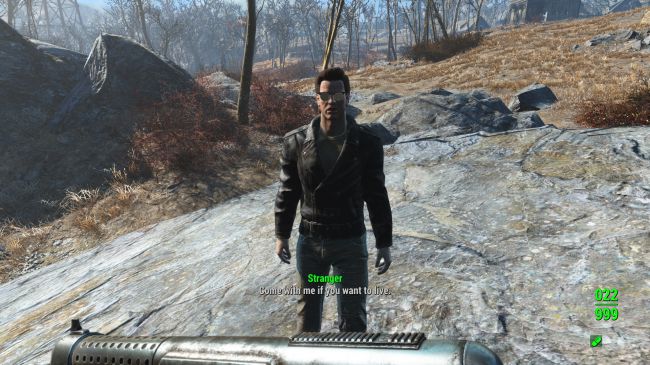 When you play this Fallout 4 mod, you can increase the immersion by naming yourself John or Sarah Conner.
Not every Fallout 4 mod needs to be an ambitious conversion - sometimes minor tweaks are enough to create a brand-new gameplay experience. For example, perhaps you just need two cyborgs from the future who will start firefights when you least expect it.
"Marked for Termination" is one such mod. As reported by PC Gamer, this free PC download recreates the basic premise of Terminator within your Fallout 4 game. Except this time, you are John or Sarah Conner.
Marked for Termination introduces new features once your character reaches Level 10. Upon reaching that benchmark, two new cyborg NPCs appear on the map - one will protect you as a companion, while the other will attempt to track and kill you. Both cyborgs are powerful opponents who cannot be killed, which raises interesting possibilities depending on which area you're exploring on the map when one arrives.
The good news is the assassin cyborg moves at a walking pace, so it's easy to avoid as long as you keep moving. Just try not to think about the fact that it's always getting closer whenever you stand still. Meanwhile, the friendly cyborg doesn't take up a standard companion slot, so you don't need to worry about leaving a character behind while on a mission.
Marked for Termination's creators will be tweaking the cyborgs based on player feedback, so perhaps there will be an endgame at some point. (I'd recommend a climatic battle at a smelting factory.) In the meantime, you can download the mod from its Nexus page.
Just remember to keep looking over your shoulder while building settlements.