Bethesda called in id to help with Fallout 4's gunplay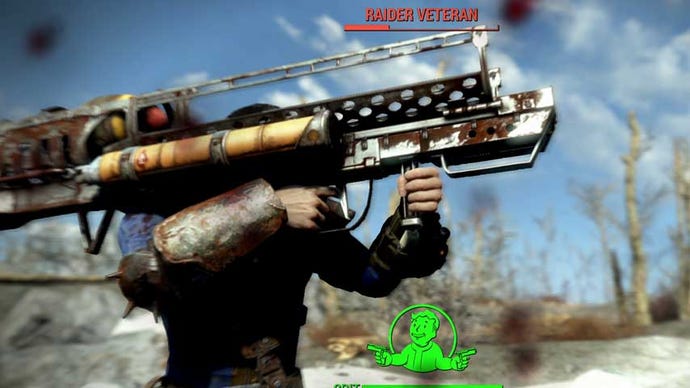 Fallout 4 combat is more like a modern FPS than previous games, and partial credit must be laid at the feet of Bethesda stablemate id Software.
In a new Fallout 4 video, director Todd Howard acknowledged Bethesda's ambition to deliver better gunplay with this latest journey into the wasteland.
"I won't say anything bad about Fallout 3, but we wanted this not to make any excuses for the fact that it's a role-playing game, for how the action felt," he said.
"Because we feel we can layer all the role playing and stats on top. Let's have our cake and our ice cream."
Bethesda's background is in fantasy RPGs, but it has a respected pool of veteran shooter talent to call on: the team behind DOOM, Wolfenstein and Quake (oh, and that other one I suppose).
"Since id Software is part of our company, that's the first thing we did, we call them," Howard added.
"Like 'alright, we're gonna do this from scratch, give us some tips.'"
Pretty cool. The rest of the video includes some discussion on player freedom in Bethesda games; you may watch below. I'll allow it.
Fallout 4 arrives on PC, PS4 and Xbox One on November 10.