Fallout 4: It turns out [REDACTED] really was [VERB-ING] on you all along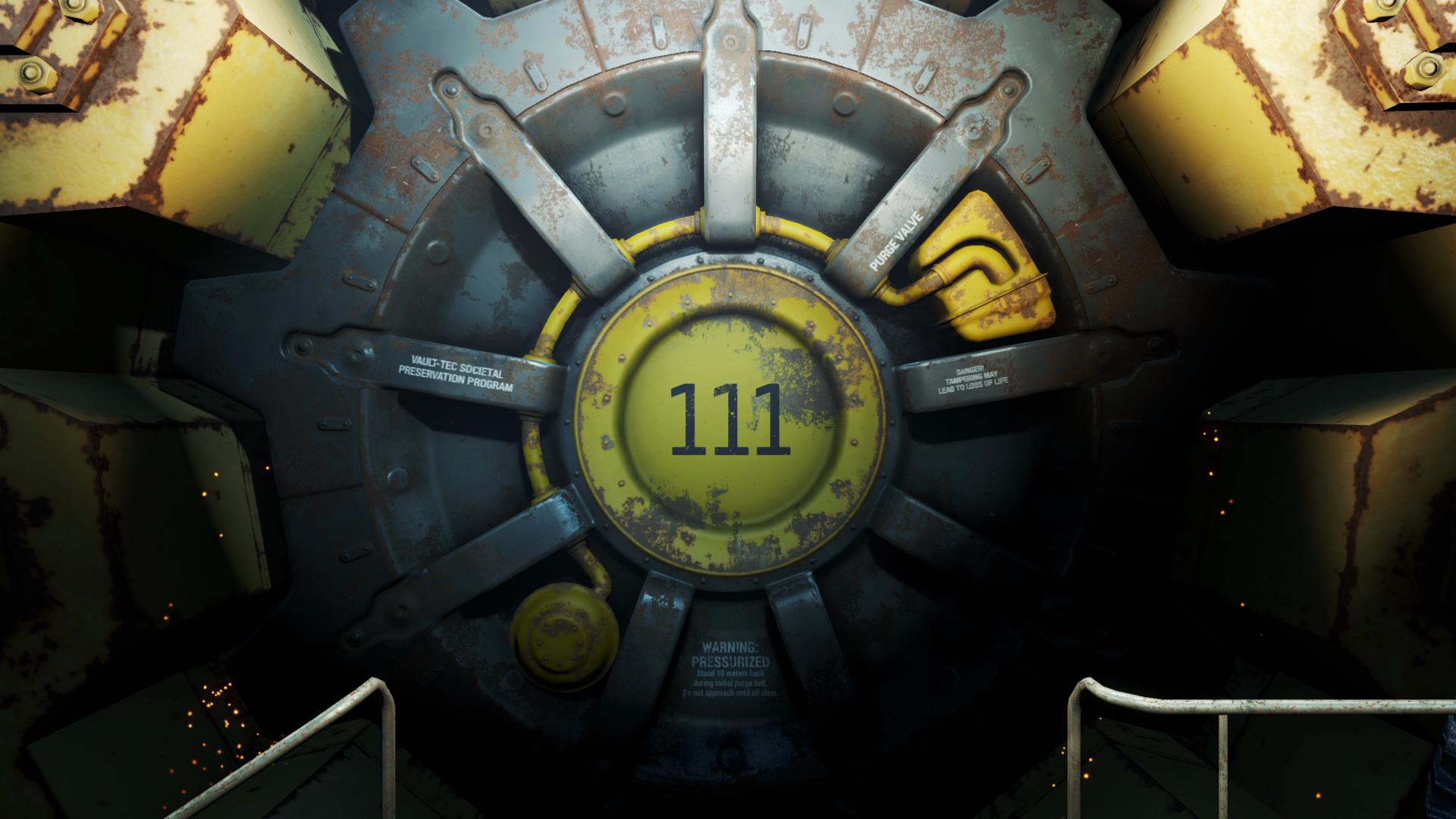 Probably one of the coolest spoilers in the game.

The following should be considered a big old spoiler for Fallout 4. You have been warned.
One of the coolest companions in Fallout 4 is Deacon, a member of the Railroad who uses disguise and wit to ingratiate himself with the player. He's a deeper character than he first appears, and later on it turns out he may be a liar, full of regret and remorse for his past actions. Or is he?
Anyway, when you do eventually hook up with the Railroad it's Deacon who convinces Desdemona that you're a right-on kinda guy/gal and worth recruiting into their organisation. He hints that he's been keeping an eye on you.
This is the coolest thing: he really was spying on you long before you're even aware of the Railroad or thinking of joining them. Let's blow his cover.
Not far from Vault 111, where you first emerge into the desolate wasteland from the first time, you'll find a chair looking out over your underground home. Look at the Railroad symbol next to it - it means "ally". Image captured by Hob_Dawgh.
Later on when you first enter Diamond City and encounter the mayor arguing with Preston you'll also be surrounded by security guards. Take a close look and you'll see one of them is Deacon in disguise, with his own unique dialogue choices. Image captured by Drokash.
Later, when you go to Good Neigbour you'll find Deacon wandering around disguised as a Drifter, or you can also find him chilling in a pod in the Memory Den. Image captured by Hatshepsut420.
And when you visit Bunker Hill, you'll find a Caravan Worker there. He looks pretty familiar, right?
While Fallout 4's main quest line to find your son may not be that exciting, it's the supporting quests and characters that make the game. If you haven't already got close to Deacon, there's a lot more to discover with him.
Want more Fallout 4? Check out our guide to secrets, weapons, romance, perks, crafting and more
Thanks Reddit/r-fo4