Fall Guys will create skins for the brand that donates the most to SpecialEffect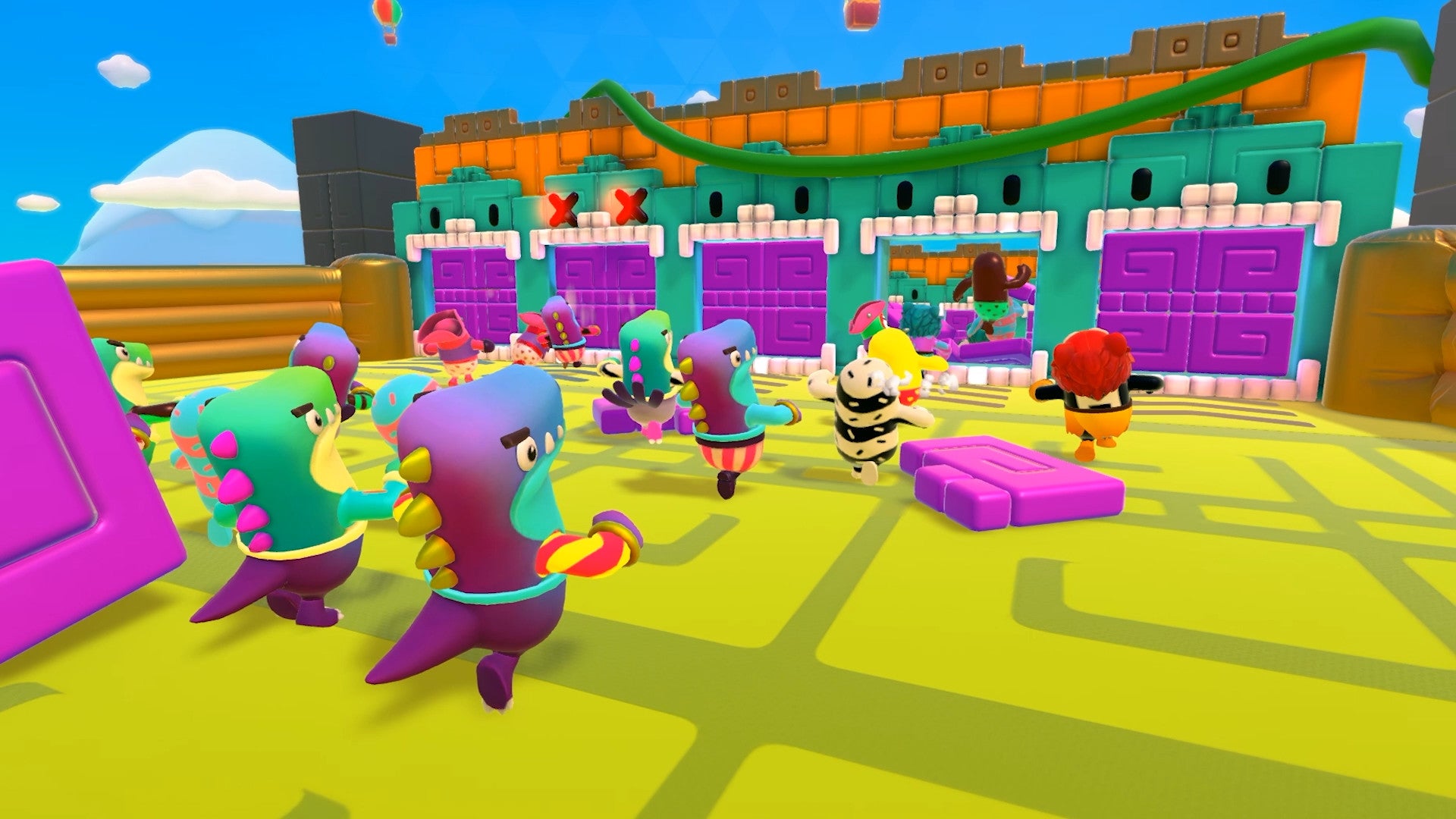 The brands hungry to get in on the Fall Guys action could get their own in-game costumes, if they're willing to be a bit charitable.
It is no secret at this point that the metoric rise of Fall Guys has attracted the attention of brands who want to stay relevant. Everything from Konami to KFC and Walmart have all expressed a desire to see outfits themed after them or their products in the game.
So far, developer Mediatonic has remained largely neutral, electing to only create designs based on games the team is a fan of, and those published by Devolver. Even then, the list is very short right now.
But Mediatonic has seen all of the attention the game has been getting, so the developer decided to turn the potential for crossovers into an opportunity to do some good.
The game's official Twitter account revealed Battle of the Brands, essentially a bidding war where all brands (so long as they're safe/unoffensive) interested in getting Fall Guys skins are invited to donate to UK-based charity SpecialEffect, which helps those with physical disabilities play games.
🔥 BATTLE OF THE BRANDS 🔥

The thirst from brands has been unreal... so we're turning it into something positive!

Prize: Your brand inside Fall Guys as a costume!

👉 To enter:
Reply to this tweet with the highest amount of money you would be willing to donate to @SpecialEffect

— Fall Guys 👑 (@FallGuysGame) August 17, 2020
The brand with the highest amount donated after two weeks will get their wish: a Fall Guys costume that displays their design.
"We will DM to confirm any boring legal paperwork, and then after they donate, we'll post it publicly to confirm!" Fall Guys said in a followup Tweet, before tagging many of the popular brands that expressed interest in the past.
So far, a couple from within gaming have donated. Platform fighter Rivals of Aether kicked things off with a $10,000 pledge and it's been rising ever since. At one point, a bidet manufacturer was in the lead with $40,000 and a design where the character is wearing a t-shirt that reads, "Ask me about my butthole."
At the time of writing, G2 Esports is currently in the lead with a $130,003 bid.