Fall Guys Season 4 teased with clip of 60-player gauntlet with low gravity zones, forcefield, and more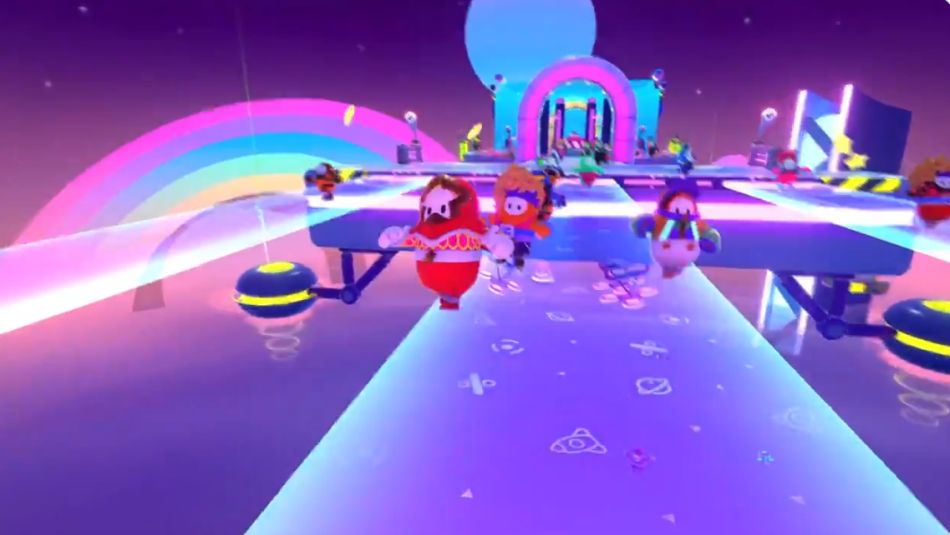 Fall Guys Season 4 has been teased by Mediatonic.
The development team teased one of the seven levels coming to Fall Guys with Season 4.
According to the tweet, what you see below is a 60-player gauntlet with "Low Gravity Zones, Forcefields, Flippity Bippities, Chonky Buttons, and Spicy Light Swingers."
While there is no exact date for Season 4, a release date will be revealed via a trailer on March 15.
Mediatonic was recently acquired by Epic Games, which promised the gameplay isn't changing and that the company will "continue to invest in making the game a great experience for players across platforms."
The game will remain purchasable on Steam and PlayStation. If you own the game on these platforms, you'll still be able to play it from there and will receive future updates. It is also still coming to Nintendo Switch and Xbox this summer.
Here's one of the S E V E N new levels from Season 4!

🤖 Skyline Stumble 🤖

⚡️ A 60-player gauntlet with Low Gravity Zones, Forcefields, Flippity Bippities, Chonky Buttons, and Spicy Light Swingers! ⚡️ pic.twitter.com/GR5Oe4dH1E

— Fall Guys 4041 🤖 SOON (@FallGuysGame) March 10, 2021