Fall Guys gets a Red Panda costume, but you need to pick it up soon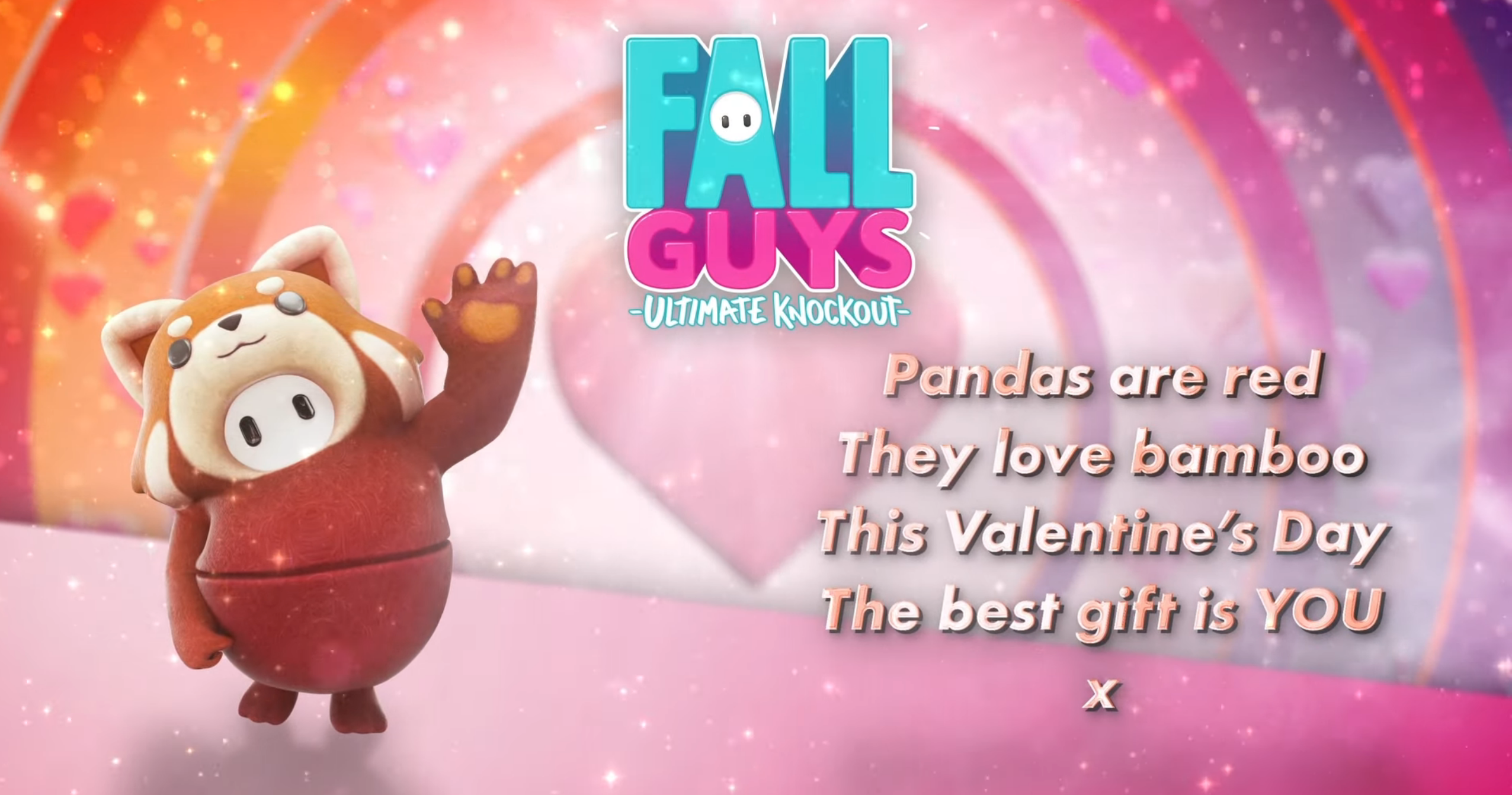 Fall Guys has an adorable new costume up for grabs, but if you want to dress your bean as a Red Panda you'll have to be quick.
Fall Guys developer Mediatonic is feeling the love today and offering out a "Valentine's Gift" to players of the game show-inspired battle royale game.
It's not quite the no-strings-attached freebie you may want on this romantic holiday, though, since if you want to pick up the new costume you'll have to head into the in-game store and drop 1000 kudos on the cosmetic.
If you're in need of some sickly-sweet, tie-in marketing to go along with this sweet little sentiment, wrap your eyeballs around the specially-made video below.
"This Valentine's Day Fall Guys has fallen for the players with a heartfelt message and a special Valentine's Day gift!" notes a press release from the developer.
"From today through February 16th, passionate players can deck their jelly bean out in the world's most adorable Red Panda costume."
That means you've only got two days to boot up the PS4 and PC game and pick up your new costume if you're eager. It'll leave the store on Tuesday.
If you're eager to see more of the popular game, we may be getting more Fall Guys content soon: a line of data in the most recent Fall Guys update suggests that it will get its very own Fortnite crossover in the coming weeks.
Whether we're ever going to see Fall Guys on other platforms remains to be seen, though. Publisher Devolver Digital and developer Mediatonic have posted no news about Fall Guys arriving on other platforms themselves, despite some confusion about whether the game was due to launch on Xbox Game Pass back in January.