Fall Guys was pitched to ten publishers before Devolver picked it up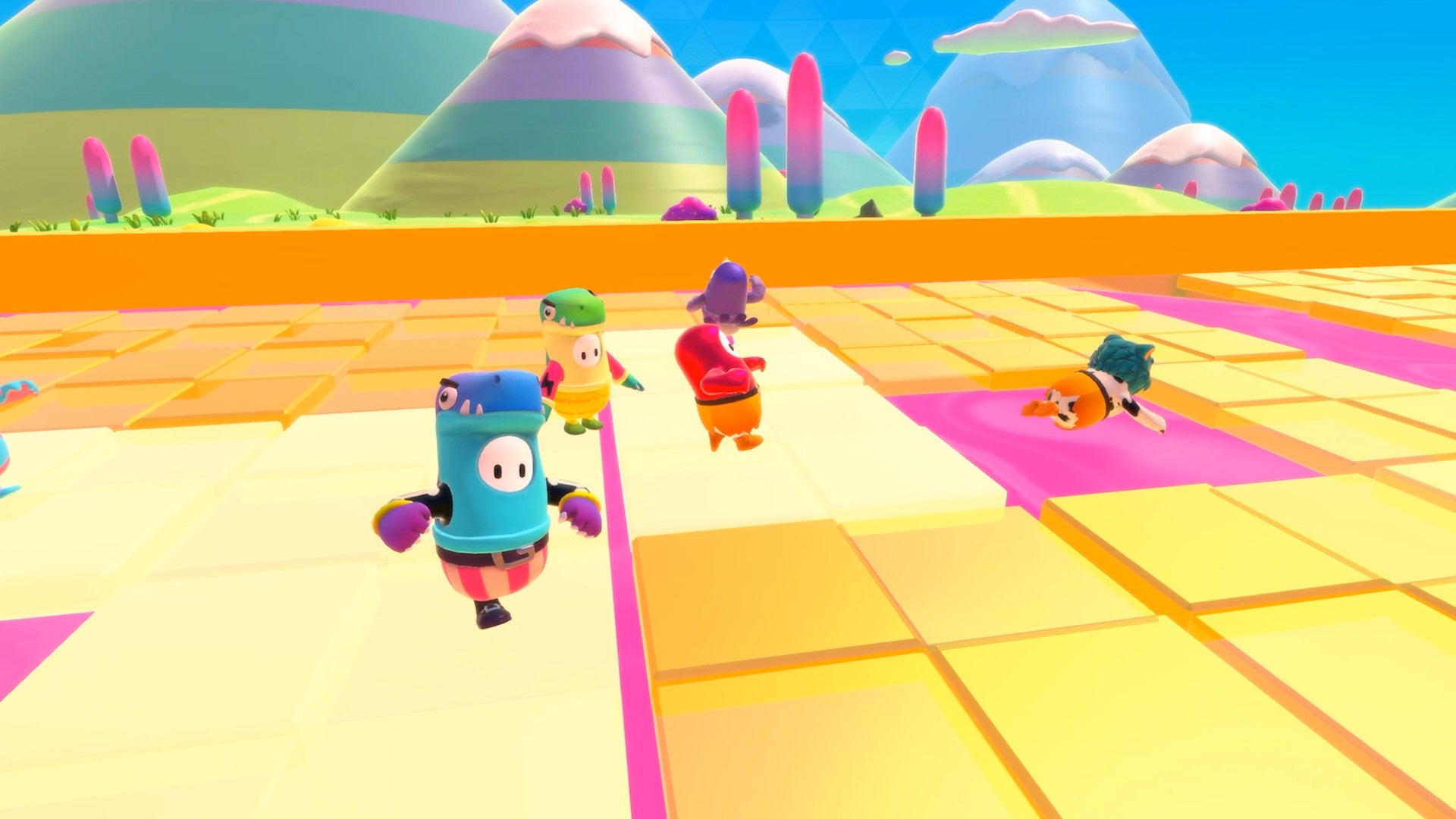 Game publishers seemingly weren't too hot on battle royale when Fall Guys developers went looking for funding.
Fall Guys is easily on of this year's most successful games. Its PC sales are outstanding, and the idea to give it away for free to PlayStation Plus members is ingenious. In short, it's a hit, but not everyone had the foresight to call it early in development.
In a lengthy Twitter thread, Mediatonic creative director Jeff Tanton recounted the game's inception, early development and the hard time the studio had convincing publishers to fund it.
According to Tanton, lead game designer Joe Walsh had the idea to mix battle royale with physical challenges and a theme inspired by Japanese game show Takeshi's Castle.
Cut to Jan 2018 - and I invite Joe Walsh (@gosujoe) to brainstorm on a completely different internal pitch - something just clicked and he had his epiphany moment midway through.

I got the one-pager for "FOOLS GAUNTLET" a few days later pic.twitter.com/NBU8PeqdqT

— Jeff Tanton (@Jeff_Tanton) August 20, 2020
So Joe pitches a battle royale. The NERVE of this guy. I'd already said that the market was going to be saturated with Battle Royales in 2 years, so if there's one genre to avoid it should probably be this.

Then I read it.

— Jeff Tanton (@Jeff_Tanton) August 20, 2020
Completely convinced, Tanton went on to sell the idea to the studio's founder, and the team decided to create a pitch deck to set the look and feel of the game. Principal concept artist Dan Hoang came up with the design of the beans as characters, and though the focus was initially on the courses, the developer realised that the character's silly looks as they fumble around was the main hook.
The game was initially called Fool's Gauntlet in the original pitch, which then changed to Stumble Chums and later became Fall Guys. But selling it wasn't easy, Tanton said the game was pitched to ten developers at GDC 2018, until it reached Devolver Digital, which agreed to fund it and development began in earnest some six months later.
That's probably where 'Fall Guys' as a game title first appeared (RIP Fool's Gauntlet and 'Stumble Chums') - our characters that would fail for our amusement, but crucially always get back up again. Always. They would be heroic in their indefatigability. pic.twitter.com/Cjbc1FIE2w

— Jeff Tanton (@Jeff_Tanton) August 20, 2020
The redesign of the Fall Guy at the start of the project (@danhoangart again) Pre-prod art lead @biskyns is still most proud of giving them butts. The moment of understanding that face-holes should be in the chest of 'big' costumes is a tiny, wonderful revelation pic.twitter.com/4bsSUAZRBj

— Jeff Tanton (@Jeff_Tanton) August 20, 2020
The rest of the thread is well worth reading, and touches on some of the other challenges the team ran into during development, like content availability at launch, the decision to drop the player count to 60 from 100 and more.