Someone's built a fully working Pac-Man machine in Factorio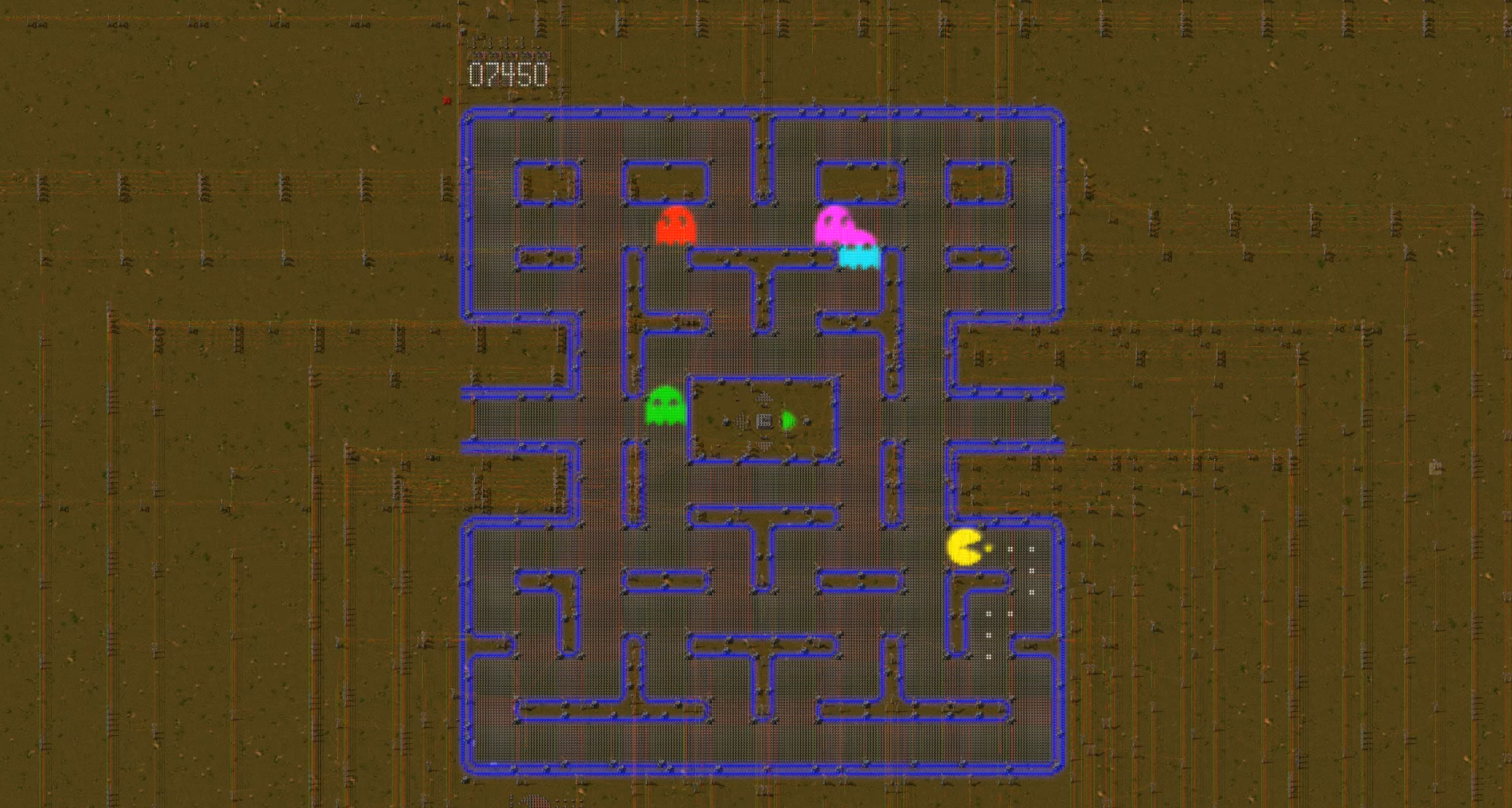 I once saw a police dog bite a man right on his asshole and rag him around like he was a toy (he deserved it), but even that's not as impressive as this Factorio creation.
One person who's too intelligent to be on this planet has created a fully working Pac-Man machine within the factory management game.
The creation itself is so massive that it can't be shown in a single screen because it crashes the game. But there are circuit wires for screen information, colour processors, logic for systems and AI behaviour, GPU inputs, collision detection, animations, and more.
Take a look at it below and know that you will never make anything as good and simultaneously pointless as this.
Factorio is still in Early Access on Steam, but it's one of the highest rated games on the platform.