Oculus Quest 2 leaked by Facebook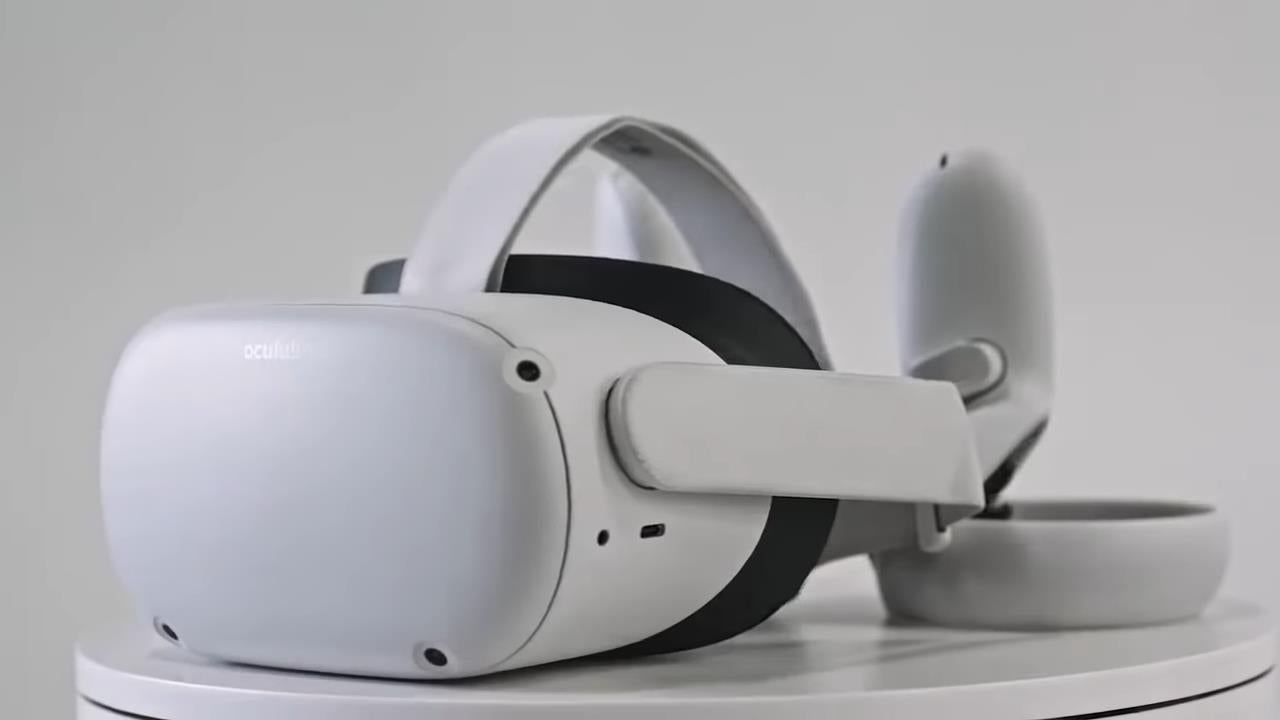 As expected, Facebook is due to officially unveil Oculus Quest 2 later this week.
Ahead of Facebook Connect (formerly Oculus Connect) this Wednesday, at least one of the company's bigger hardware reveals has leaked. That, to no one's surprise, is a new version of the popular, standalone VR headseat Oculus Quest.
Details about the new headset, simply called Oculus Quest 2, leaked on Facebook's Blueprint website. The list includes the headset's specs and design upgrades, revealed in two promo videos. While some of those details have since disappeared off the site, others remain. The videos, too, have been mirrored.
According to the leaked official description, the Quest 2 is a lighter, smaller headset. Its screen sports a sharper resolution, with about 2K per eye (50% increase in pixels over the original), and a faster Qualcomm Snapdragon XR2 CPU. The upgraded headset also comes with 6GB of RAM, and 3D positional audio. The controllers have been updated, too, to be more comfortable.
The Quest 2 will be available in a 256GB configuration, though it is not clear how big the default storage for the base model is going to be. All existing Quest games work on the Quest 2, and the new headset will also support Oculus Link, which enables it to work as a PC headset. The new model even brings back controller-free hands tracking.
Sadly, the leaks didn't bring us a release date or price, though previous reports suggested it would be available for purchase on the same day as Facebook Connect.
We will no doubt learn more this Wednesday at Facebook Connect.