Expect a horseload of Battlefield 1 information out of gamescom next week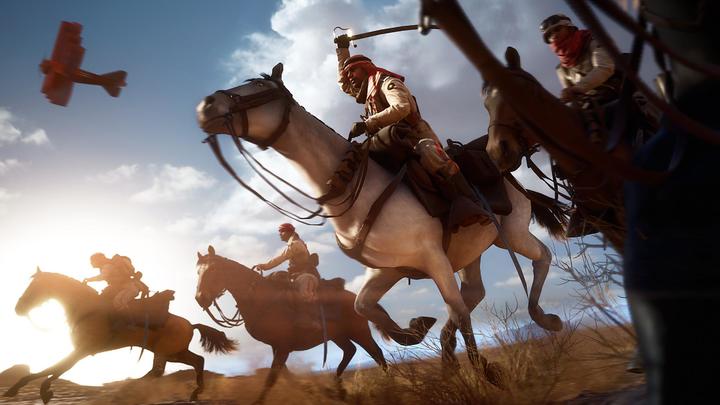 Plenty of information on Battlefield 1 is expected to drop at gamescom. What sorts, you ask? Westie has the answers.
First off, before gamescom kicks off, on August 16 we'll get another look at 64-player Squads, which was first shown off during EA Play back in June.
It will be shown via a livestream next Tuesday, August 16 at 12pm PT/3pm ET/8pm UK. The stream will also be showing off a new map filled with gameplay. The stream will show the desert map which is filled with "points to capture, horses to ride, and things to demolish," according to DICE. Yay, horses.
Contents of the new trailer DICE has been promising to show were also teased. The hint has something to do with a "trainload" so we expect it to include a look at that massive Armored Train. And since mounted combat will be shown, expect a horseload of information as well.
New weapons and gadgets will also be shown, and you were given a look at some of the weapons in the game recently.
Battlefield 1 is set to release on October 21 on PC, PlayStation 4 and Xbox One.
And don't forget, gamescom kicks off next week and runs August 17-21. Day one is for trade and press, and the general public can break the doors down on August 18.