Execs wanted Brutal Legend to be "country" or "hip-hop" title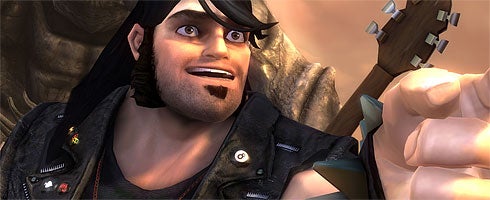 When Tim Schafer first started pitching Brutal Legend to publishing executives, most asked him to change the heavy-metal themes in it to country or hip-hop, but thanks to the success of Guitar Hero, it didn't happen.
"When we were first pitching Brütal Legend, it was before the first Guitar Hero game was announced and we were like, 'There's this game in a heavy metal world', [and they said], 'We like the game, but could we change it to be a hip-hop game, or maybe country music?'," Schafer told Eurogamer.
"There's nothing against that music, but it doesn't have a lore of heavy metal, in terms of a certain kind of mythology that leads to epic, medieval battles.After Guitar Hero came out and [Black Sabbath's] Iron Man was one of the first songs on it, it seemed to expose a whole new generation to that kind of music.
"So by the time we were pitching the game for a second time there was a lot more interest in it being exactly what it is, which is a brutal heavy metal action-adventure."
You can't kill the metal. The metal will live on.
More through the link.