Evolve just got dated for PC, PS4 and Xbox One; new hunters revealed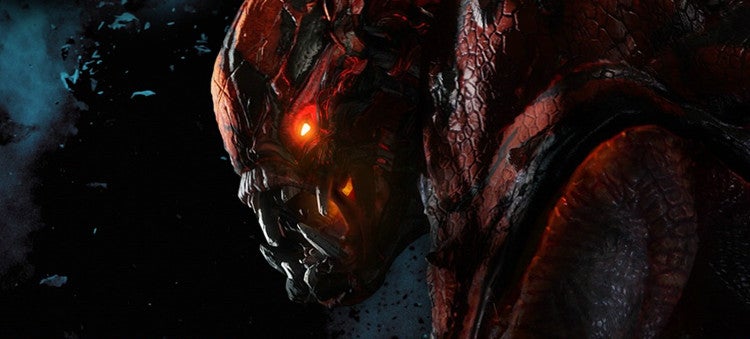 Evolve publisher 2K has just dated Turtle Rock Studios' co-op shooter on PC, PS4 and Xbox One. The team has also revealed four new hunters.
Evolve will be released on October 21st. Hell yeah! #Evolve #4v1

— 2K United Kingdom (@2KInternational) May 22, 2014
Now that you've marked your diary, check out this image of four new hunters you'll be able to play as in Evolve:
From left to right that's assault class Hyde, trapper class Maggie, medic class Lazarus and support class Bucket. Maggie's pet Daisy is on the far right.
Hyde has a flamethrower that GameInformer reports is the strongest weapon in Evolve, but is balanced by having a stubby range. He can also unleash his mini-gun, toxic grenades and personal shield.
Maggie can spear the alien with her harpoons to root them in place, and has the ability to revive fallen hunters. Her pet is a trapjaw called Daisy that can attack aliens on sight.
Bucket can set up sentry turrets and slam aliens with heat-seeking missiles. he can also lay down an area-of-effect cloaking skill that hides hunters with its range. Best of all, his head can detach and fly around like a support drone. Reminds me of that guy from Sega classic Alien Storm.
Lastly: Lazarus can revived his downed comrades and heal them using a quick ability, while remaining concealed using his own personal cloak device.
There's also a new map called The Dam, which you can see here:
That's all for now. What do you think?