Evolve: four new hunters, Behemoth monster detailed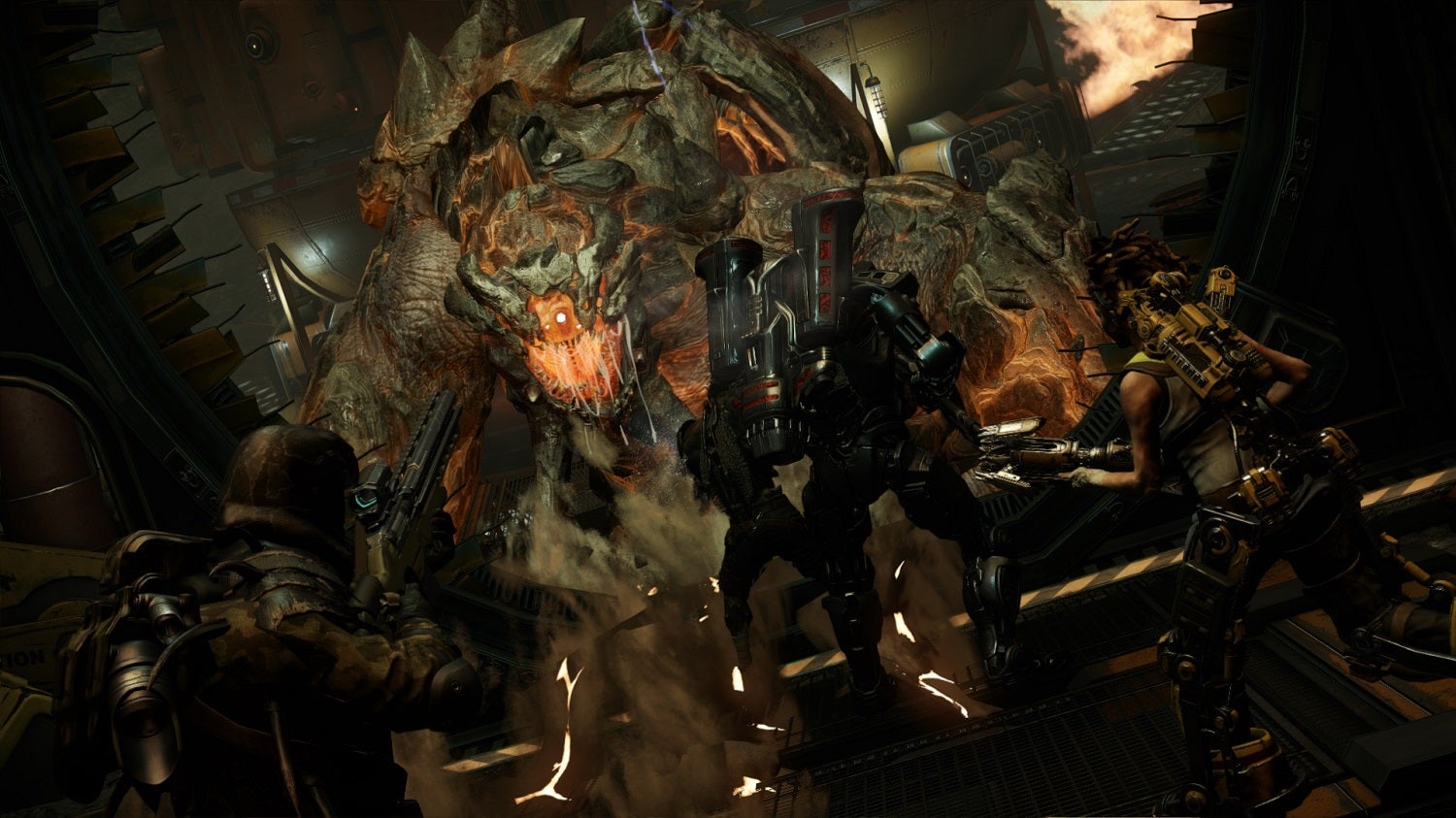 Evolve will be getting a host of new content this month.
The Behemoth, four new hunters, two new maps as well as Observer Mode will all come to Evolve starting March 31.
First up, the Behemoth, the fourth playable monster. It will be free to those who pre-ordered the game and received the Monster Expansion Pack, but will run you £11.99/$15 otherwise.
The new hunters are:
Torvald - A Cyborg Assault character with a mortar cannon for an arm
Crow - A Trapper with a pet Batray for tracking Monsters
Slim - A genetically modified combat Medic
Sunny - A Support character equipped with a mini-nuke grenade launcher
Anyone who owns the Hunting Pass will get access to all of them, along with three Monster skins. Everyone else can buy the pass for £20/$25 or pay £6.19/$7.50 for each one a la carte.
Observer Mode as well as the two new maps, The Broken Hill Mine and Broken Hill Foundry, will be coming to all players for free. The maps will release first on Xbox One and will come to PC and PS4 on April 30.
As was originally planned, everyone will be able to play against the new monster and hunters, both offline and online, without owning them. You'll need to buy them to play as them though.
Fore more information on the new hunters check the official website. You can also learn more about the Behemoth in the new character page.
Take a look at the new hunters and the Behemoth in the gallery below: