Evolve Alpha starts October 30 on Xbox One, following day on PC, PS4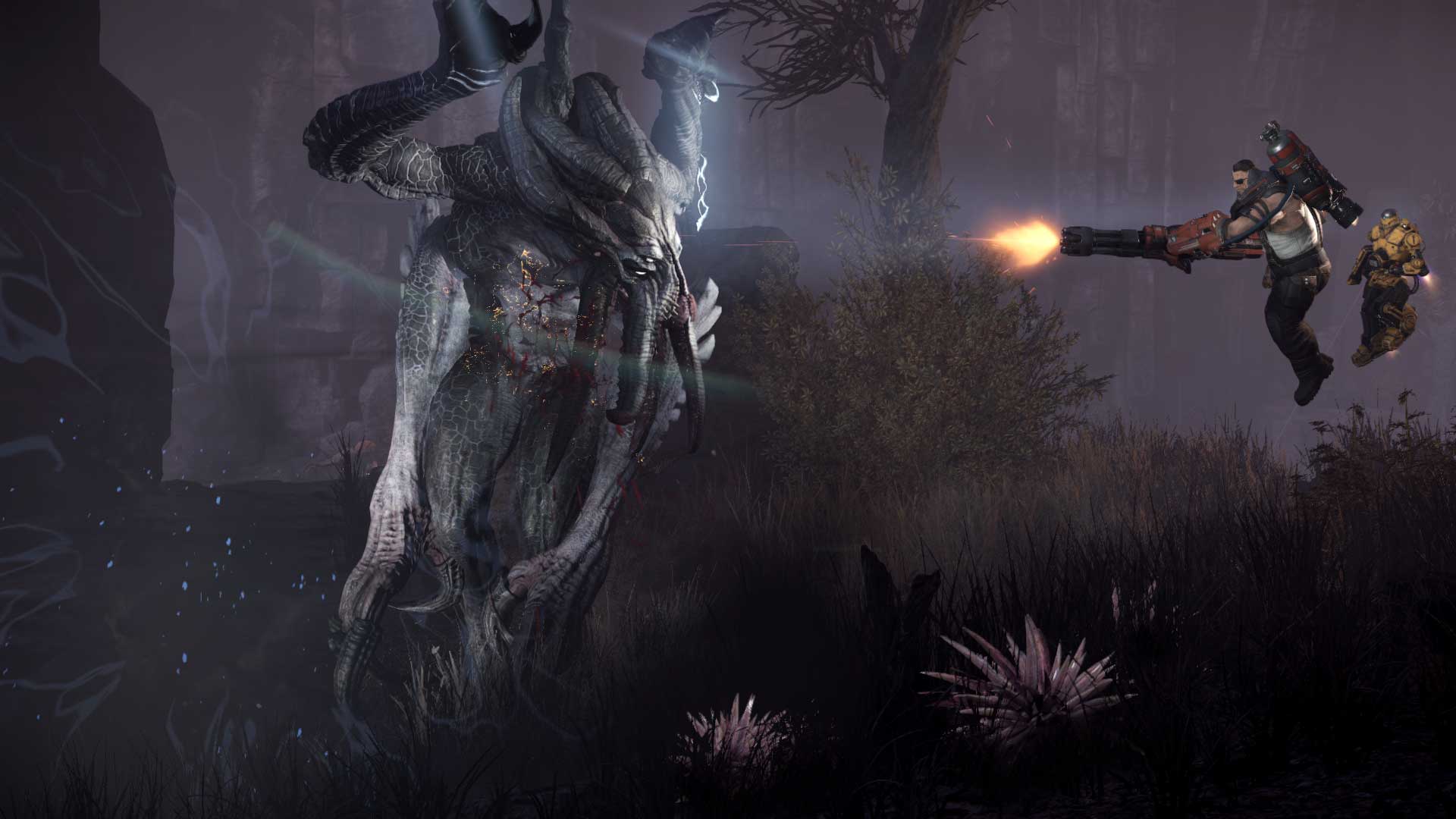 Xbox One players will receive a 24-hour head start for the Evolve closed alpha which starts on October 30, 2K Games has announced.
Obviously you will need an Xbox Live Gold subscription to play the tester as it's online. You will also need a PS Plus sub for the PS4 version of the Alpha.
PC and PS4 users can start playing the tester on October 31 and the Alpha ends on November 2. Only a limited number of players will be invited - even if you have a code.
Here are two multiuse codes, one of which was on the YouTube page for the game, which should help your chances: 71687-90535-46031 and 11197-10708-89072.