Evo 2019 proves that fighting games could be the number one esport - but in presentation, fighting tournaments lag behind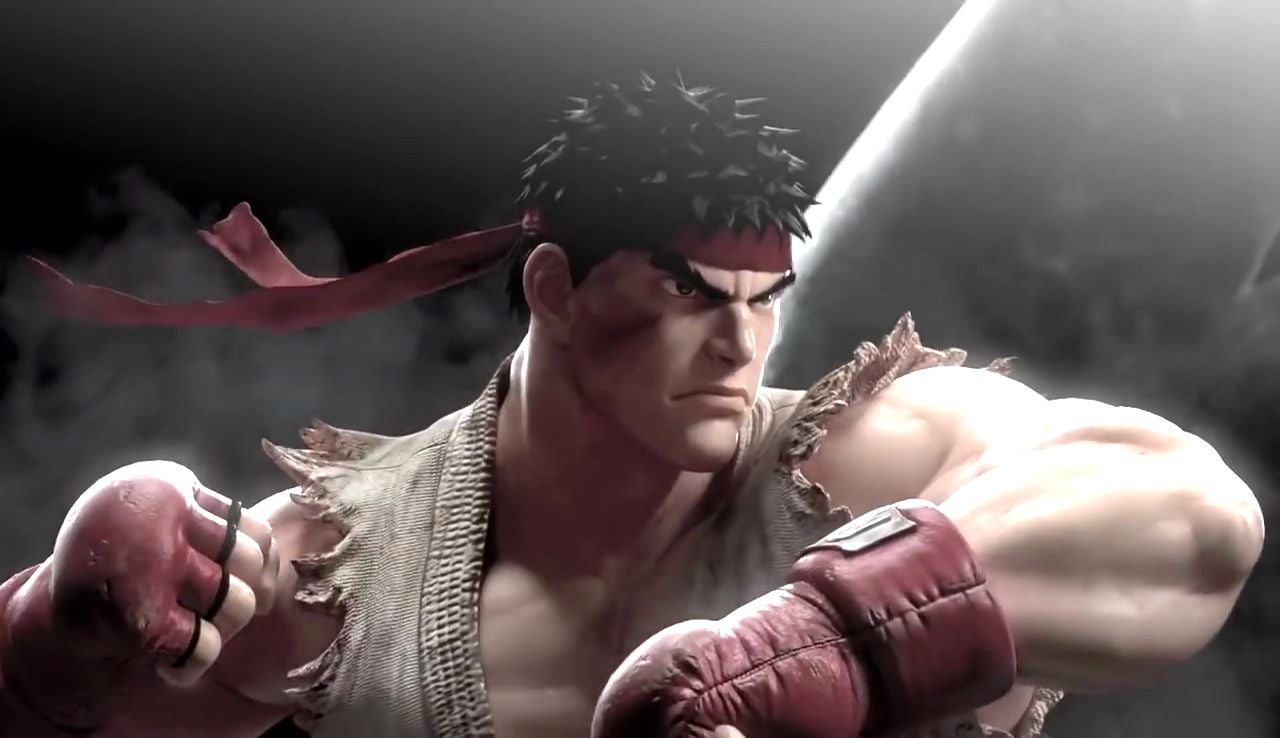 Another year's Evolution Championship Series is in the books. As ever, it was an amazing showcase of how brilliant an esport fighting games can be - but the challenges for this community are more apparent than ever.
I have long advocated that fighting games are the esport that stands the most chance of gaining easy mainstream acceptance thanks to a few inherent advantages of the genre. At a surface level, it is brilliantly simple, but hides incredible depth. The format and quick-fire nature of fights provides room for players, their personalities and stories to shine.
While the more abstract concepts of micro, resource gathering, or the complexities of working in a team can confuse newcomers, pretty much everybody can understand a one-on-one fight and a pair of health bars. What I'm saying, basically, is that you could pipe a hot Street Fighter 5 match onto a sports bar's screens and even the most tanked punter would get it.
Nowhere is this better showcased than at Evo, a long-running fighting game tournament that's grown from grassroots competition run out of local arcades to a huge event that packs out Las Vegas' Mandalay Bay Events Center. Evo is now huge, but it embodies the fighting game community: it's run humbly by the same people who started it decades ago, is community-focused, and has a sort of charmingly scrappy approach to its production and execution that has long endeared.
It's no surprise to report that Evo 2019 was full of the sort of moments that have consistently made this tournament series special. It's hard not to feel attached when community veterans and commentators James Chen and Seth Killian appear on the brink of tears (again) as they extol the strengths of the fighting game community. It's hard not to get hyped when a player resets the bracket in a championship match, forcing the clear favourite to really fight back. It's practically impossible to not feel pride in the community's inclusiveness when you see so many varied national flags flown above the stage as their people compete at the highest level.
The matches were good, the sportsmanship brilliant. As previously mentioned, Evo is the perfect argument for why fighting game esports could and even arguably should be the one to blow up big with truly earth-shattering mainstream success - but watching it also makes clear how this excellent competitive genre is challenged in that very same space. The same things that are the greatest strengths of fighting games and the associated competitive community are also perversely in its way.
Again, Evo is a perfect example of the challenges this genre and community faces. Evo has managed to retain its grassroots feel despite ballooning in size and scope, which affords the tournament a great deal of charm and plucky attitude but also presents problems in terms of how smoothly the event runs. It's in a huge, sprawling venue, but despite what is clearly a lot of very hard work, everything seemingly runs late, with both those at the venue and those watching online dropped into holding pattern screens for huge chunks of time.
Some of this is perfectly understandable. In the early stages of a tournament delays are inevitable as organisers manage thousands of players spread across multiple pools. The delays and seeming disarray of Sunday's grand finals feel more perplexing, however. As do the other issues, like handy overlays disappearing mid-match and not reappearing until a few rounds later, fairly frequent audio/visual issues (including the hilarious moment an error displayed the wrong player as the new Street Fighter world champion), and the general feeling that those watching the event from home are second-class citizens.
Evo has always been an event understandably focused on those present first and foremost, but compared to all of its peers, the home watching experience feels neutered - and when combined with the extensive downtime, it begins to feel difficult to remain engaged. This is the premiere fighting game tournament in the world, with quality play and a seemingly impressive presentation in person. Those at home are members of the community too, and so the broadcasts should match and do justice to the Evo experience. Other than a few brief brushes with TV that turbocharged production values, that hasn't happened.
Perhaps the most telling part of that criticism is the brief mention of Evo's peers, the other major esports events that seem to take place every single week now. The truth is that the esports game is changing - almost everybody is becoming better at packaging and presenting their content, but Evo feels a lot like it has stood still in this regard. Both player numbers and the venue have grown significantly, from hotel ball rooms to huge, sports-like spaces - but the experience for the spectating fan hasn't really grown to match. Plainly there aren't Overwatch League or Fortnite World Cup levels of money available here - but as somebody who has religiously followed Evo for over a decade, it feels like that in spite of the tournament's name the experience of watching it hasn't really evolved all that much - and it should.
Fighting games are great. So is Evo. As mentioned, the two have enormous potential to reach out beyond their dedicated player base. This is, for my money, the best esport. With excitement, dynamism and accessibility to match its deep tactics, this genre could truly be something special in the esports space - but it'll require the right vehicles to do so. Evo 2019 was excellent, but I hope the event can do a little evolving of its own - as it could truly legitimise the genre's sporting chops.