Evil Genius 2 is finally happening at Rebellion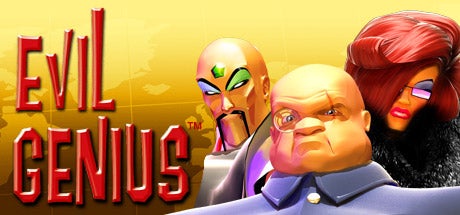 Evil Genius is getting a sequel.
Rebellion, the UK studio behind the Sniper Elite series, is working on a sequel to classic strategy/management sim Evil Genius. Evil Genius 2 was announced today in a video interview with CEO Jason Kingsley.
The game has only been in development since the spring, so don't expect it for some time. The studio is currently focusing on the PC version, but hasn't ruled other platforms down the line.
The press release noted that Evil Genius 2 will be the first real-time strategy game built on the studio's proprietary Asura engine, and the team is currently tackling the challenges this move is throwing at them.
Rebellion has actually been talking about making a sequel to the cult classic game since as far back as 2013, when the studio released Evil Genius Online.
"As some of you may remember, we were very close to announcing this project several years ago," the press release says of that time. "Back then, our plan was to crowd-fund a new Evil Genius PC game and we made a series of steps to launching a campaign."
The company chose not to go along with it due to resource limitations, and would later revise the plan and scrap the crowdfunding component.
"After the growing success of the Sniper Elite series and other Rebellion games IP, we started to feel it wasn't fair to ask fans to fund a new game if we didn't need them to!"
Rebellion acquired the rights to the series in 2004 after original developer Elixir closed its doors. If you're confused as to why many are excited about this announcement, you can pick up the original on Steam for $2.49 in the Steam sale and see for yourself.