Evil Genius 2 hands-on: a safe, strong sequel that fans and newcomers should both adore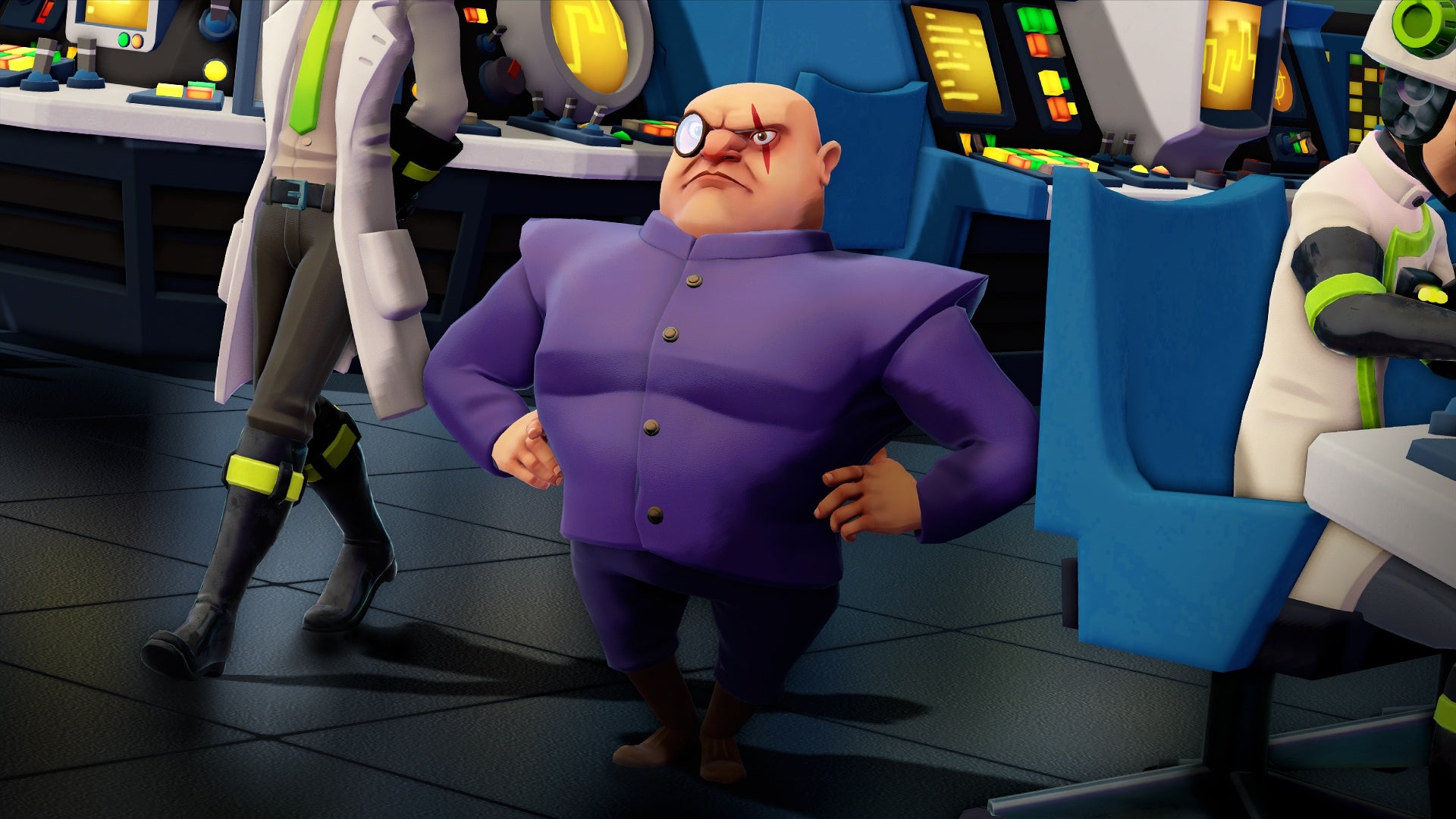 Making a sequel to a beloved video game is hard enough - but you have to imagine it'd be a little bit more difficult still when you're doing so seventeen years late.
The original Evil Genius became something of a cult classic in the wake of its 2004 release - but for various reasons, it's taken until now for the game to get a sequel. That poses an interesting question: how much should the developers change? Gaming hardware, the strategy management genre and games in general have come a long way in that time - so just how relevant is the original Evil Genius by modern standards?
If you look at what developer/publisher Rebellion has done with Evil Genius 2: World Domination, the answer is pretty clear and obvious: it's very relevant. In fact, EG2 changes surprisingly little from the game it's descended from. This is an iterative, surprisingly simple sequel that doesn't toss out that which made the original special. It simply builds on it. That means this isn't the most shocking of reboots, but as somebody who adored the original Evil Genius, it's exactly what I wanted. It remains hugely reverent of the original - the developers describe it as a "love letter" to that game. As a result, it looks to be shaping up as a perfect sequel to a cult classic.
For the unfamiliar, Evil Genius is essentially a management and simulation game, but instead of managing a city, hospital, airport, prison, casino, or something else along those lines you're instead managing an evil villain's sprawling underground volcano lair. The series skewers numerous comics, films, and TV shows where such evil lairs and their bosses appear, but the most plain touchstone is of course James Bond, with box art lead Maximilian bearing more than a striking resemblance to 007 nemesis Bloefeld - who was of course also the inspiration for Austin Powers' Dr. Evil.
In that description of the game's inspirations, much of how it plays should be clear. Viewing the lair from a god-game perspective, you have to design the underground base, manage its staff of loyal minions, launch criminal enterprises around the world, and even maneuver the evil genius themselves to maximize your growth.
Along the way, you'll eventually garner the attention of various international agencies dedicated to stopping villainy such as yours - and at that point, the management becomes more complex. Saboteurs will break into your lair and set fires or cause other nasty setbacks. You'll need to train guards, place traps and even build a casino cover operation at the front of your lair to distract and stop your enemies.
Like any good management simulation, early on it's relatively easy to stay on top of everything, but as the game progresses, the number of plates spinning at any one moment significantly multiplies and your attentions are split. Evil Genius 2 is adept at this, never quite making you feel like you're overwhelmed (except when a rapidly-spreading fire begins to rip through your lair, anyway), but doing a good job of also constantly giving you such a to-do list that you're never quite on top of everything that needs to be handled at any given time. This escalation isn't just in the name of difficulty, either. While there are sandbox options, the core of this series is more narrative than most of its peers, with each villain following their own story and aiming to build a doomsday device so they can ransom or take over the world.
In all of this, Evil Genius 2 is most similar to the original game. What the seventeen years since have offered, however, is better, more powerful hardware on which the game runs. Everything looks better and sharper, with the silly, campy tone of the universe taken to the next level by better visuals. Cues have been taken from other similar games, too - so it's a slicker, better controlling and less frustrating experience than the original. There's even things like controller support - though it's important to note that it remains a PC-only title for now.
Many of the improvements are ones that aim to give players greater control if they want it, but also more help if they need it. So, for instance, you can carefully vet individual minions for their strengths and weaknesses and promote them into more senior roles like guards, scientists and technicians based on whose unique stats best fit those jobs. Alternatively, you can simply fire up the minion manager and tell it broadly how many guards you want - and at that point the game takes over, ensuring the correct number of guards are trained at all times, inducting a new one any time one is killed by an agent or indeed executed by you for insubordination. Thus the game has been materially enhanced for both types of players - casual high-level control and in-depth micromanagement.
One can imagine that when beginning on the Evil Genius 2 project, the temptation might have been there to significantly change the formula, or add some sort of larger-scale expansion. In a sense I was surprised, for instance, that the schemes you send minions out to complete across the world are still entirely off-screen affairs - but when you really think about it, the decision makes perfect sense. Evil Genius 2 is focused on recreating and expanding strictly on what made the first game great - and at that, it's brilliant.
You don't always need to reinvent the wheel. Especially not if there's a risk at throwing out the baby with the bathwater and ruining a good thing. Evil Genius 2 smartly doesn't do that, and presents a thoroughly modern and confident revival of a cult classic. It's exactly what I wanted - and I can't wait to play more.
Evil Genius 2: World Domination will be available for PC, via Steam, from March 30.