Everspace 2's first major update adds new story, enemies, ships and more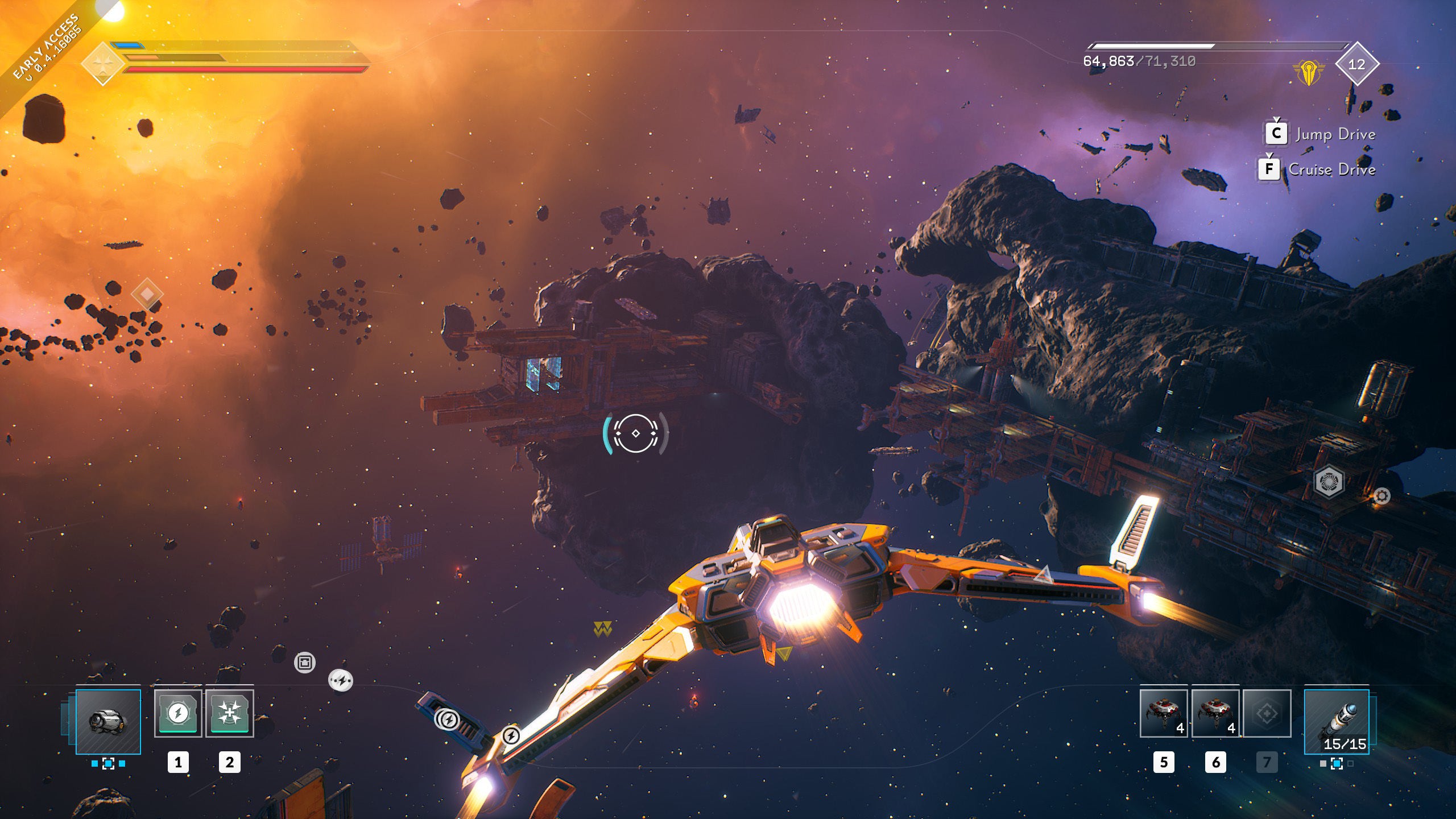 A big Everspace 2 patch is on the horizon.
Rockfish Games has unveiled the next major update coming to Everspace 2, the studio's stellar modern take on Freelancer. The patch, due April 28, will be the game's first major one in Early Access.
For starters, the update continues the game's story with three new main missions, and three side missions. Elek, from the original game's Encounters expansion, returns with this update as one of your in-game companions, offering unique dialogue and gameplay perks. One of those even includes calling Elek in as a wingman in combat.
This story chapter will introduce new enemies and new locations. You'll also now encounter a new Outlaw sub-faction with its own combat abilities.
One other big addition with this update is the new ship class: Bomber - a heavy class that regenerates hull points the more you deal damage to enemies. Bombers can also use energy, rather than ammo, with secondary weapons. The Bomber's ultimate is a big bomb that deals massive AOE damage on impact.
Shortly after the main update's release, Rockfish will add a new Light ship subclass called Vanguard. Elsewhere in the update, the game's random puzzles and pursuit missions are being refreshed with new content. The level cap is also being increased to 15, and you should notice the effects of the first major balance pass across the board.
If you're looking to learn more, Rockfish will be livestreaming the update on Friday on YouTube and Twitch as part of the studio's weekly show, which kicks off 11am PT, 2pm ET, 7pm UK.