Even the devil fears Quake Champions' unholy paladin Galena, but that's according to her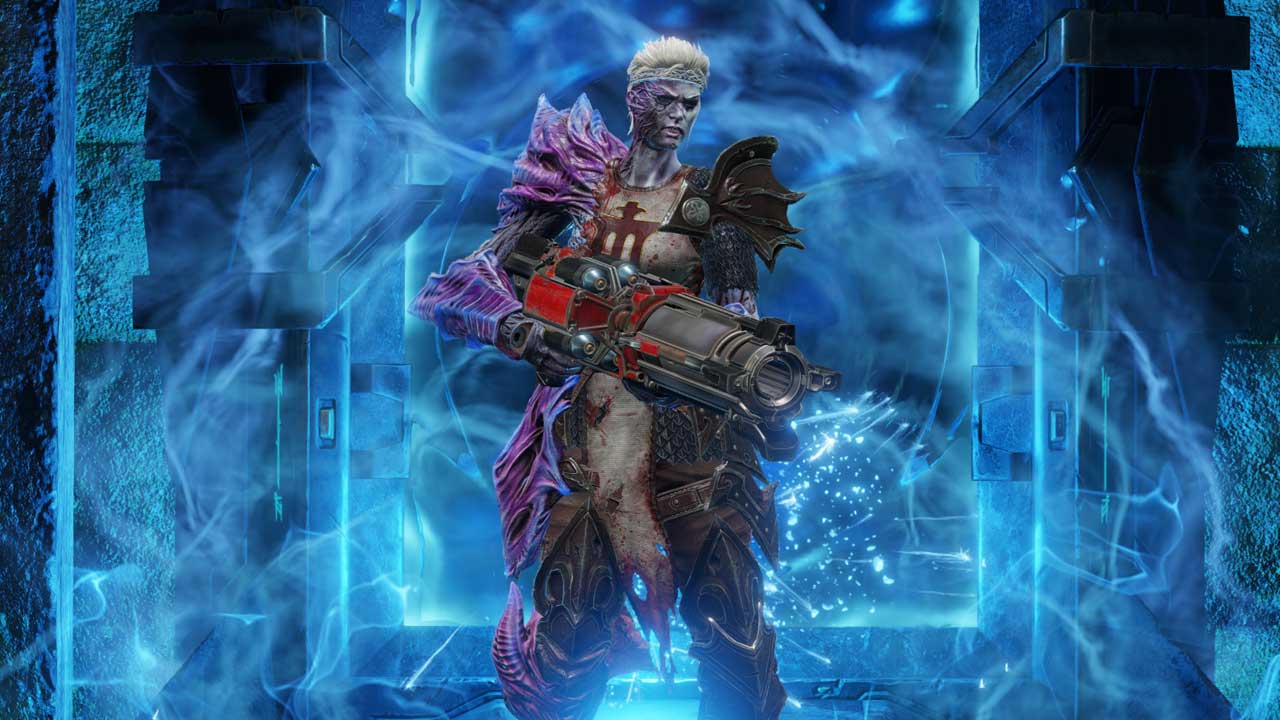 New Quake Champions hero has tickets on herself.
Quake Champions continues to roll out its roster with a trailer showcasing Galena, the unholy paladin.
Galena has both healing and destructive capabilities, because Quake Champions does not mess about with heroes incapable of holding their own in a fragging match.
Galena's active ability is called Unholy Totem. It has to be cast on the ground, and seems to have an area of effect that heals Galena but damages enemies. Her passive is called Channeling, but Bethesda didn't send along any information on what it actually does. The publisher did send this little blurb though:
"Galena was only four years old when given as an offering to the Celebrants of Volkerh. Like all children, she watched and imitated. She learned that blood is judgment and penance is sacrament. Now she has grown powerful and grateful."
Galena herself says that "even the devil" is afraid of her, but that's the sort of stuff you have to say if you're going to go around calling yourself an unholy paladin and acting all tough, innit. You don't get on the Quake Champions roster by being modest about your capacity for violence.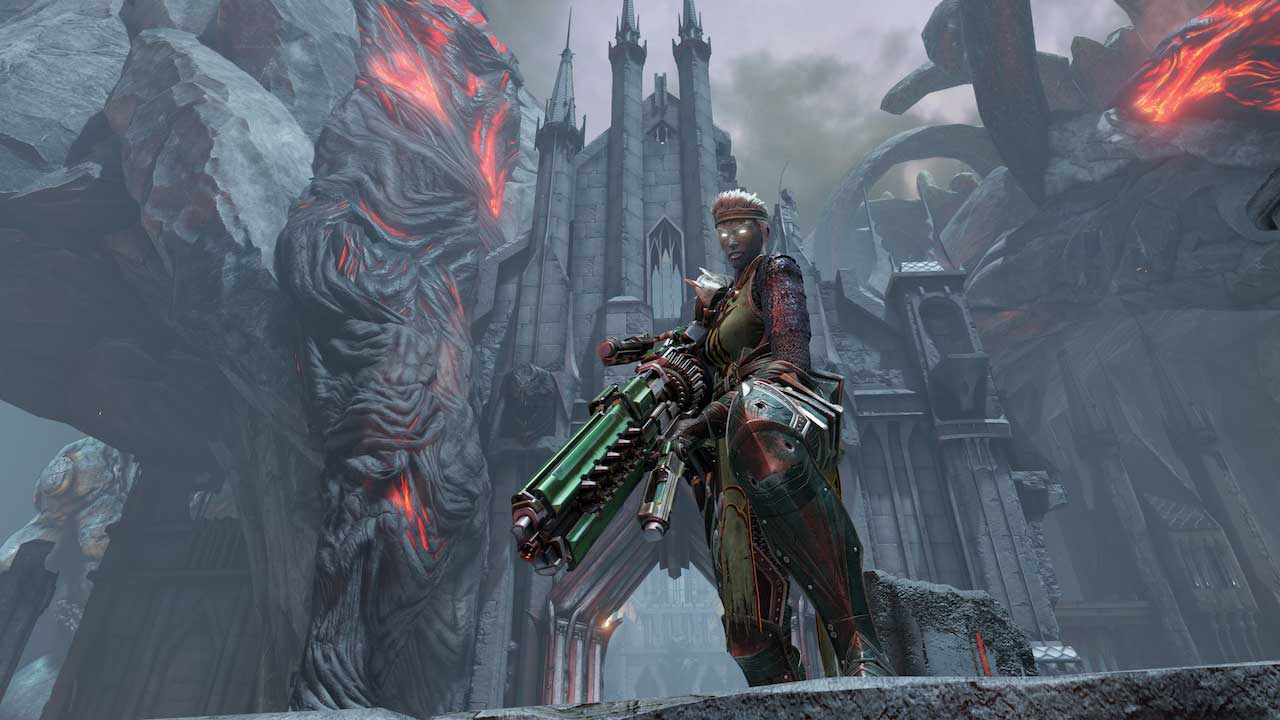 Quake Champions is currently in closed beta testing and will release in full on PC sometime this year, probably.