EVE Online's Project Legion replaced with Project Nova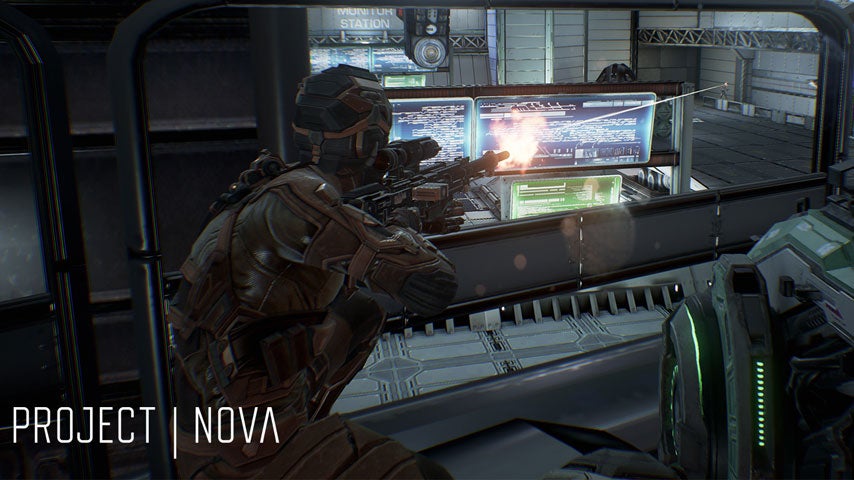 EVE Online's long awaited shared universe shooter begins to condense out of the vapour of Project Legion.
EVE Online's Project Legion replaced with Project Nova
EVE Online fans gathered in Reykjavik, Iceland for the MMO's annual Fanfest were the first to hear of Project Nova, a class-based shooter set in the MMO's universe of New Eden. No release date was provided for the free-to-play release, which is still in the early stages of development, although playable at Fanfest.
Developed by the CCP team in Shanghai in Unreal Engine 4, Nova is set on ships, stations and planets already familiar to EVE Online players, apparently with the intent of making it feel more integrated with the MMO than precursor DUST 514. There was no mention of persistent IDs across Nova and EVE Online, but CCP did say that progression and customisation will be a major part of the game. CCP has not yet nailed down how Nova will interact with the world of EVE Online.
The project is a successor to the apparently cancelled Project Legion, and will move on without the tech and development legacy of the earlier project. What does that mean? No idea - except that Nova may not fit the original Project Legion brief.
First announced in 2014 as a PC shooter, Project Legion took a back seat to DUST 514 for a couple of years before CCP ramped production up again, promising that it would recycle the best parts of the PlayStation 3 title since DUST 514 goes offline next month.
CCP hasn't yet shared an official trailer for Project Nova, instead directing the community to this offscreen capture from Fanfest.